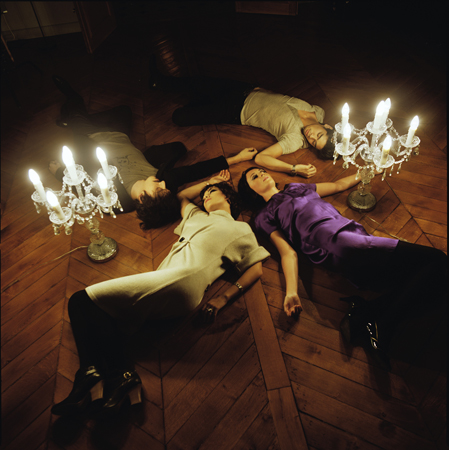 Ladytron have decided to toast their first decade together with two new compilations. First up: a remix collection that features a wide range of producers. We're talking everyone across the rock/dance divide, really, from Hot Chip and Apparat to such superclub favorites as Tiësto and Sasha. It'll hit stores on March 8 and can be pre-ordered here.
As for what happens after that, the quartet will cleanse the palette of their back catalog with a proper best-of compilation–available in a single or double-disc pressing–on March 29.
Fans can also expect a new full-length later this year, which vocalist Mira Aroyo describes as being a bit of a departure. "We were very conscious in not repeating anything," she told Spinner. "We're not here to make a new 'Destroy Everything You Touch' or a new 'Seventeen'.
That said, she added, "It's still very much us–the songs, the melodies, the lyrics…We can't really depart from that, but every now and then we make these big steps."
Cover art, tracklistings, and samplers from all of the above can be found below, along with a new video and free MP3 for the hard-to-find song "Ace of Hz"…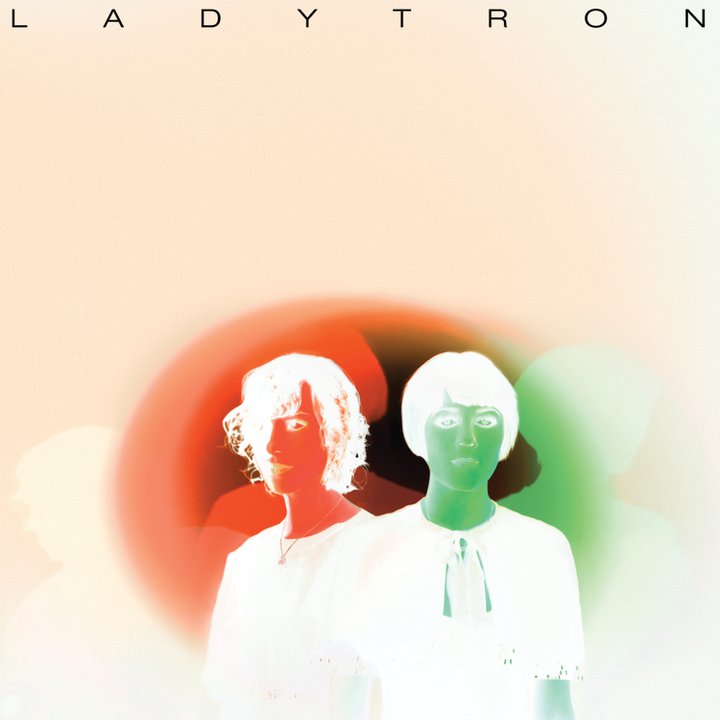 Ladytron, Best of Ladytron: Remixes:
1. Seventeen (Soulwax Mix)
2. Destroy Everything You Touch (Sasha Involv2er Remix)
3. Ace Of Hz (Tiesto Remix)
4. Runaway (James Zabiela Red Eye Remix)
5. Ghosts (Toxic Avenger Remix)
6. Playgirl (Felix Da Housecat Glitz Club Mix)
7. He Took Her to a Movie (Bertrand Burgalat Mix)
8. Evil (Ewan Pearson Single Remix)
9. Blue Jeans (Josh Wink Remix)
10. Soft Power (Vicarious Bliss Gutter Remix)
11. International Dateline (Simian Mobile Disco Remix)
12. Beauty*2 (Frozen Smoke Remix)
13. Weekend (James iha Mix)
14. Seventeen (Justin Robertson Mix)
15. Destroy Everything You Touch (Hot Chip Remix)
16. Last One Standing (Shipps & Tait Remix)
17. Tomorrow (Apparat Remix)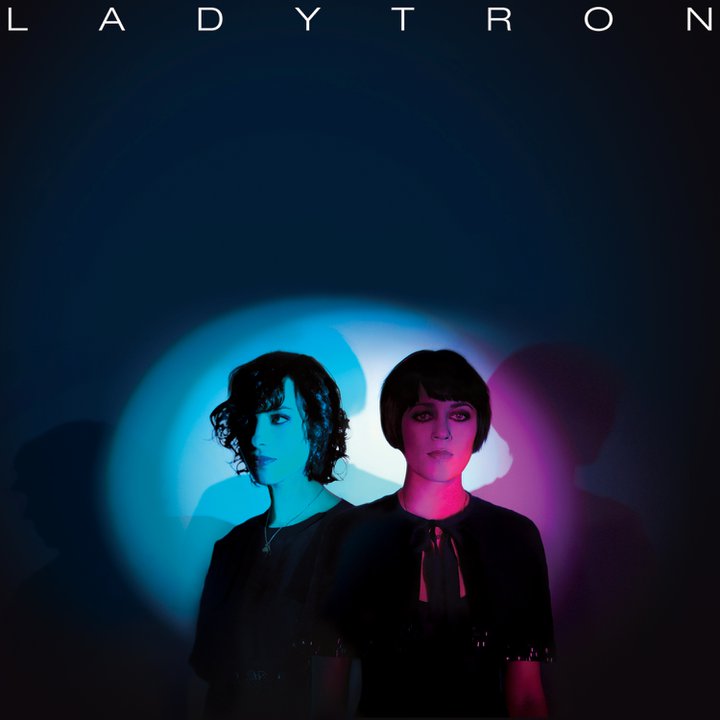 Ladytron, Best of Ladytron: 00-10:
1. Destroy Everything You Touch
2. International Dateline
3. Seventeen
4. Discotraxx
5. Tomorrow
6. Soft Power
7. Ghosts
8. Fighting In Built Up Areas
9. Playgirl
10. Blue Jeans
11. Cracked LCD
12. Deep Blue
13. Light & Magic
14. Runaway
15. The Last One Standing
16. Little Black Angel
17. Ace of Hz
Bonus Deluxe Version Disc:
1. The Reason Why
2. Whitelightgenerator
3. Mu-tron
4. Black Plastic
5. The Way That I Found You
6. True Mathematics
7. High Rise
8. Black Cat
9. Another Breakfast With You
10. USA vs. White Noise
11. Commodore Rock
12. Evil
13. Beauty*2
14. Season Of Illusions
15. Versus
16. All The Way