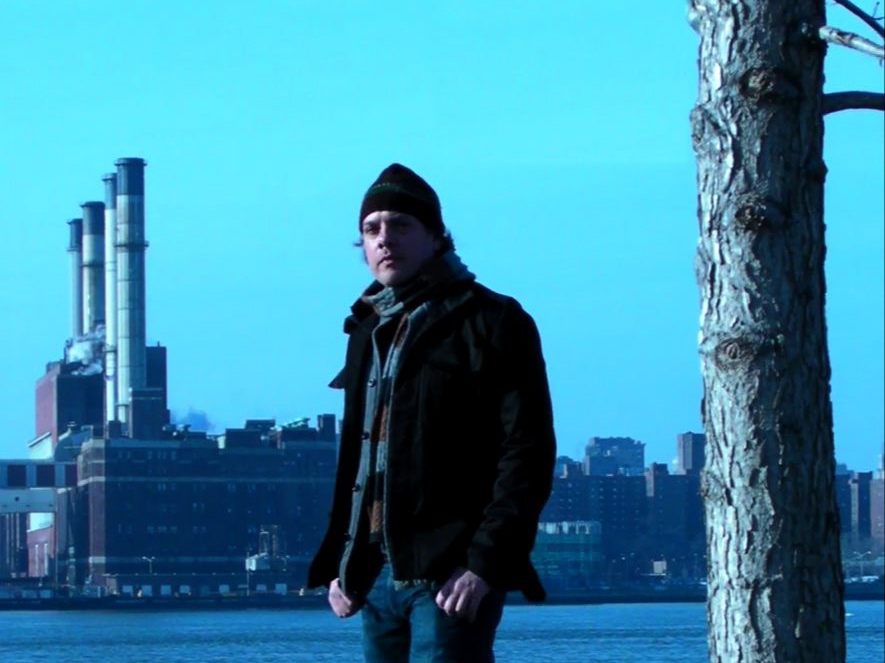 We've already told you why Mark Van Hoen's The Reverant Diary record is a must-listen. Here are 10 YouTube tracks that influenced the producer/multi-instrumentalist in the past few years, as timed to his special free Unsound performance with Maria Minerva today at Issue Project Room in Brooklyn. They're on right at 4, so be sure to arrive early for guaranteed entry…
http://youtu.be/NqAfMgwYouM
1. Oneohtrix Point Never, "Betrayed In The Octagon" (No Fun Productions)
Daniel Lopatin seems to have been able to crystalize many of the best aspects of electronic music from the last 40 years so well.
–
2. Brian Eno, "The Big Ship" (EG Records)
I could almost take any Brian Eno track from the '70s. The thing about Eno is that many (still) focus on the technical aspects of his music, but if it were not for the 'old fashioned' melodic/harmonic talents of Eno, noone would give a shit. It's clearly on show here, and sounding beautiful, too.
–
3. Orchestral Manoeuvres in the Dark, "Stanlow" (Dindisc)
The best song about an oil refinery ever written, bar none. It continues to be an inspiration, using as it does the cycling sounds of real machinery with a a warmth and melody that will always echo in my mind.
–
4. Tim Hecker, "Chimeras" (Kranky)
Simple & deep–the best combination.
–
5. Nattymari, "IIIy IIIeIIIe" (YouTube)
The are literally hundreds of uploads by Nattymari on YouTube–some better than others–but this is a favorite of mine. I'd love to hear an album's worth of material consistently as good as this.
–
6. Haru Yo, "Koi (Takahashi Ai version)" (YouTube)
Many of the vocals on The Revenant Diary are sampled from a capella cover versions of pop songs on YouTube. This is an example of the kind of thing. These pop songs are most probably without any hope of being listened to or discovered in the future (other than nostalgia). It's interesting to take something that is so impassioned (from my point of view, with no apparent reason) and put it in a completely unintended context.
–
7. Public Image Ltd., "Poptones/Careering" (American Bandstand 1980)
When something so original, potent and compelling gets to be broadcast on mainstream TV, it's truly a special and inspirational event.
–
http://youtu.be/pIPVc2Jvd0w
8. Stockhausen's 1972 lecture on 'Sounds' (Stockhausen-Verlag)
OK it's not music, but when I heard this lecture again last year, it was an inspiration. The comments on YouTube themselves are also an interesting read…where else can you read insults like "feeble-minded asshat?"
–
9. Shlohmo, "Get Out" (FOF Music)
This album has the ability to transcend the dubstep cliches, which are a temporary distraction to what I believe will become timeless music from Schlomo next time around.
–
http://youtu.be/TDrvhxaQ6JU
10. Selda Bagcan, "Sivas Ellerinde Sazim Calinir Katip Arzu Halim" (YouTube)
A voice and a melody that I can never hope to match the feeling of, but I hope it can inform my music somehow.