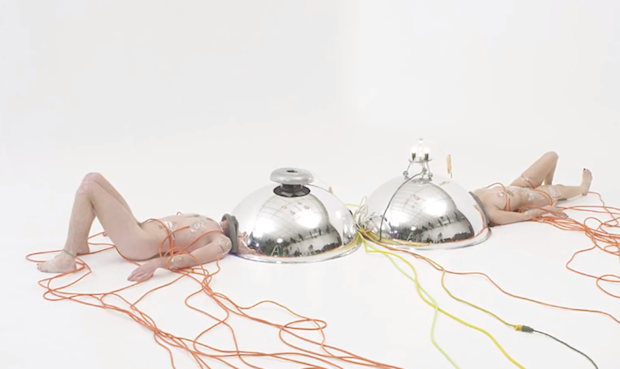 So you're probably looking at the "NSFW" tag at the end of today's Flaming Lips headline and thinking, 'What's that silly Wayne Coyne up to now?' Try a mildly terrifying "You Lust" treatment that makes Christmas on Mars look kinda normal.
"The nudity in the video isn't glamorous or sexy," multi-instrumentalist Steven Drozd told Vice. "It's very stark and disturbing. I think that's a bold move. There are some shots when you go, 'That's an interesting angle to shoot a flaccid penis from'…But Wayne isn't shy about being naked."
No kidding…
'The Terror' is available now through Warner Bros. Check out our extensive interview with Steven Drozd here.