There is no other artist whose work inspired the creation of Jinx as much as the "are, bure, boke" (grainy, blurry, out-of-focus) style of photography of Daido Moriyama. I discovered his work while attending the San Francisco Art Institute, but didn't really come to appreciate it until Weekend got the chance to tour Japan. 
Creatures and places on the brink of collapse and despair stare out from Moriyama's prints—all treated and considered gorgeously by the artful eye of the photographer. Distortion and marbled grain line the edges of the characters and places like white phosphorus melting the lens itself. At its heart, Jinx is a record about facing difficult truths about yourself, some of which you're unable to change because of circumstance or because you've reached an age where your own beauty and flaws have hardened and set, like a shell. Or a cage. The way water and wind carve canyons. Searing, stormy, volatile and stark; I'd imagine looking at these photos would be a lot like the experience of listening to Jinx. Rubbernecking through the lens at the car wreck as you pass, admiring the way heat from the flames warps the sky above them. —Shaun Durkan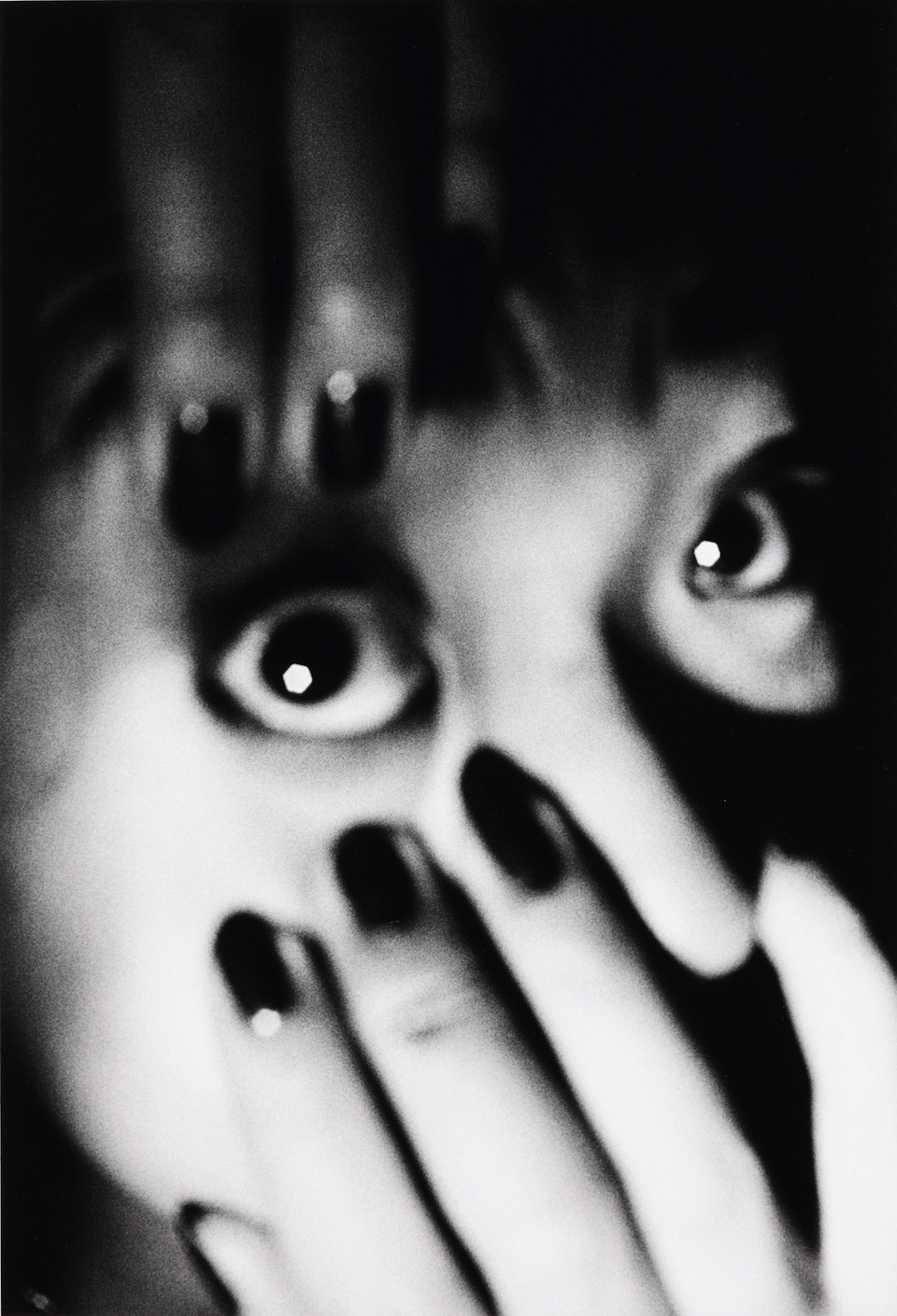 Eyeball (1986)
Asking yourself the hardest questions and answering them without blinking or plugging your ears.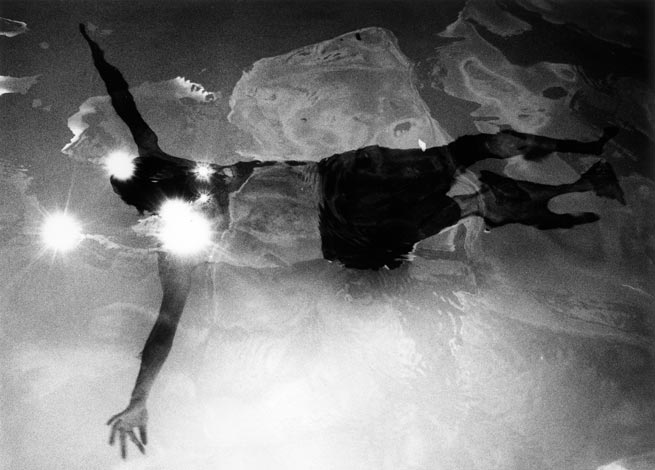 Hawaii (2007)
Giving in. Abandon. Fantasy. The freedom in disappearing. A swan dive.
Stray Dog (1971)
A stray. A place without sympathy, unforgiving and empty. Missing persons and summer heat. Dogs still chained to unmanned properties. Hindsight.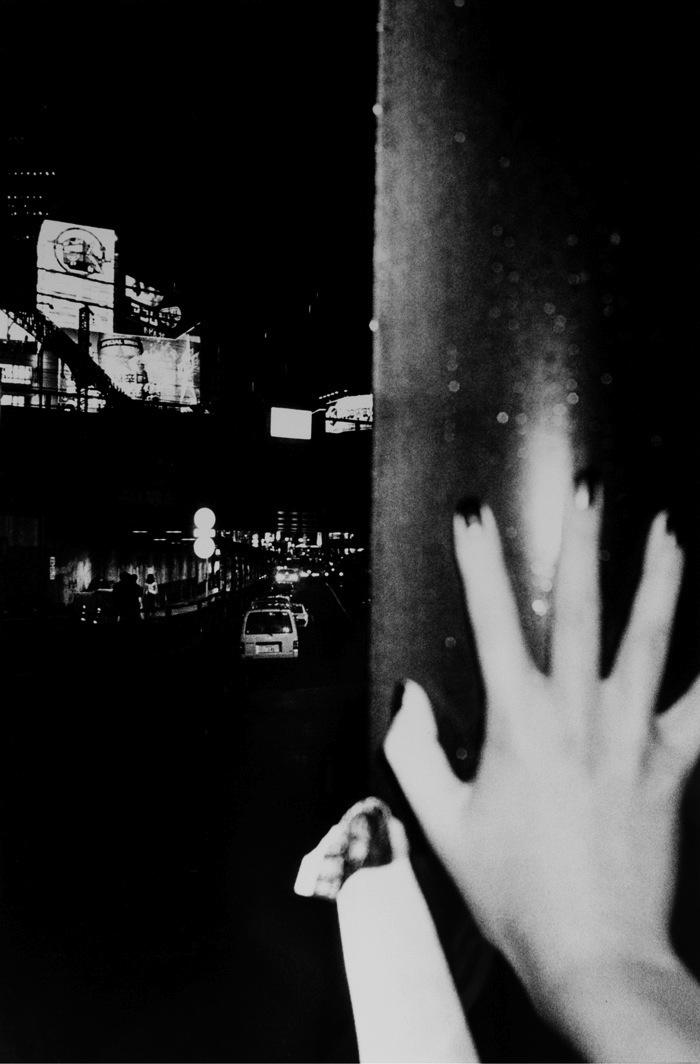 Shinjuku #11 (2000)
Leaving it all behind. It meant nothing in the end. Bigger and brighter lights and somebody you left behind gasping from the chase.
Untitled (1971)
Unsure if I'm the hero or the villain. 
'Jinx' is available now through Slumberland Records. Check out Weekend's CMJ appearances and upcoming tour dates below…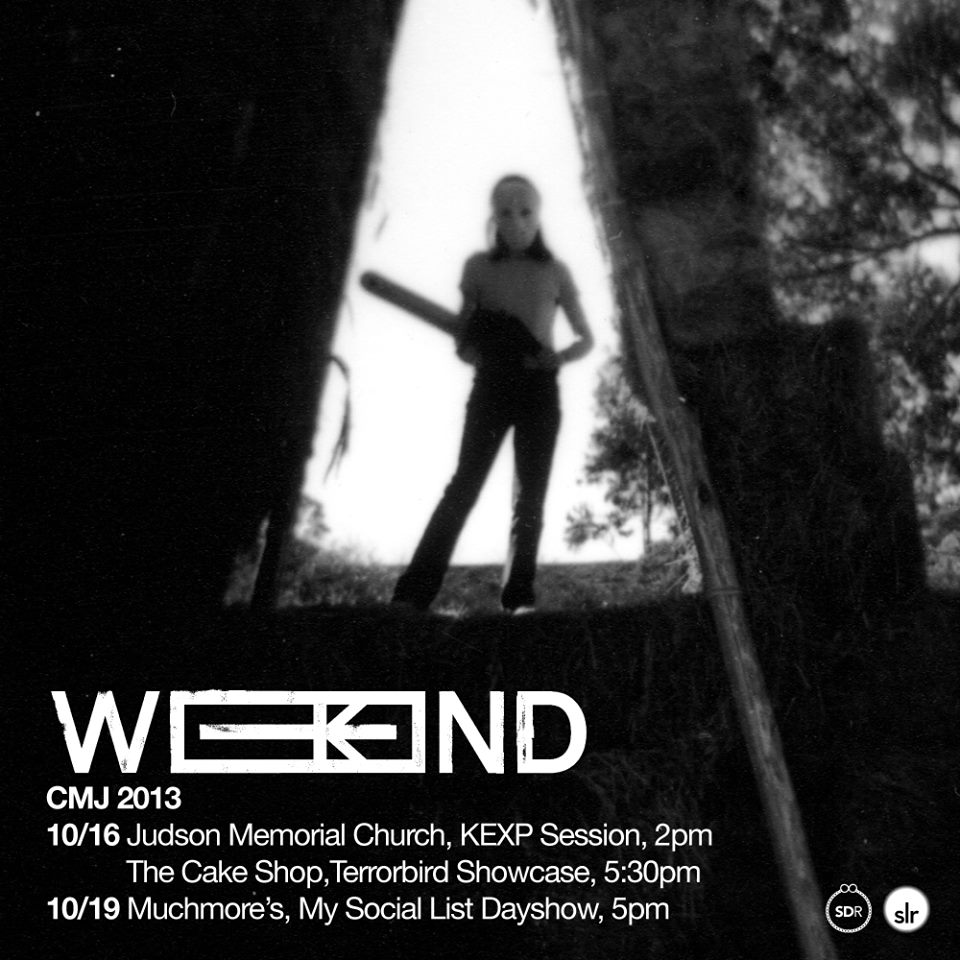 Weekend tour dates:
10/19 Baltimore, MD The Ottobar +
10/20 Philadelphia, PA – Johnny Brenda's +
10/22 Brooklyn, NY – Glasslands Gallery +
10/23 Boston, MA – Church +
10/24 Montreal, QC – Il Motore +
10/25 Toronto, ON – The Garrison +
10/26 Rochester, NY – Bug Jar
11/2 Dudingen, Switzerland Dudingen – Bad Bonn #
11/3 Zurich, Switzerland – Rote Fabrik #
11/4 Munich, Germany – Feierwerk #
11/5 Leipzig, Germany – UT Connewitz #
11/6 Schorndorf, Germany – Club Manufaktur #
11/7 Kortrijk, Belgium – De Kreun #
11/8 London, UK – Birthdays #
+ = w/ Disappears
# with Deafheaven