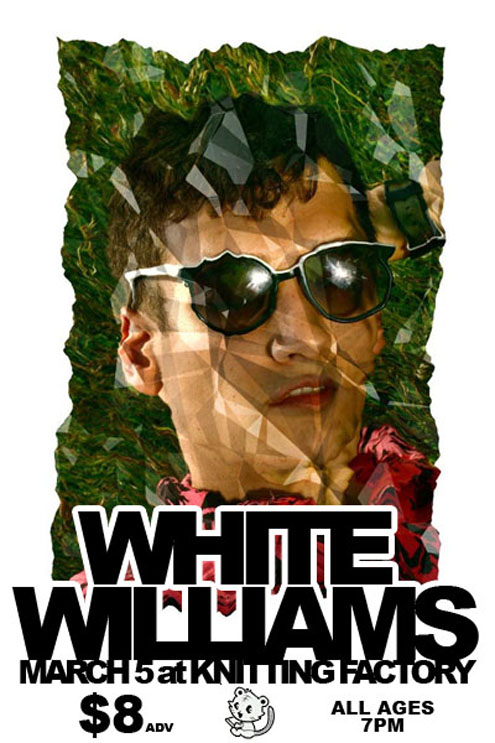 Blogs have been abuzz about White Williams' Hot Chip-ish electro pop since his minimal, subtle debut (Smoke, Tigerbeat6) dropped last fall. That includes everything from CMJ appearances to a recent L.A. gig that earned the following accolades from Bathtub Explosion:
[White Williams] is a smooth operator; he doesn't freeze up, he doesn't fall down, and he doesn't fuck up. He glides effortlessly from instrument to instrument, and rarely makes eye contact with the audience while he steps through his songs. But the lack of eye contact is not one of shyness, instead, it appears to be one of confidence and carelessness; you'd swear he's been doing this for decades. He loosely wraps the mic cord around his hand to prevent himself from tripping over it while he slowly dances through his loungy beats.
Interested? Well, we've got two pairs of tickets to his one-off Knitting Factory gig to give away … right … now. Just e-mail aparks@self-titledmag.com with one thing you dig and one thing you dislike about self-titled since our launch last month.
We've also got a video clip of WW live after the jump …
White Williams live @ The FADER Sideshow
[youtube=http://www.youtube.com/watch?v=Vt0fbos5IZA]