Wolfgang Voigt has announced his first new GAS album since 2018's sinewy Rausch record. Due out December 3rd through the producer's Kompakt imprint, Der Lange Marsch (translation: The Long March) is the project's 10th LP, and third since Voigt brought his most beloved outlet back from the dead with a special New York show and a few other live appearances.
No music will be shared from Der Lange Marsch before its release, so here's what the label had to say about it:
The name says it all. Once more the straight bass drum lures us with the precision of a cosmic clockwork into this unique psychedelic forest, the intoxicatingly blurring boundaries of post-ambient infatuation and the impenetrable thicket of abstract atonality. In the process, the journey leads past the stations of memories that sound from afar, from 'Zauberberg' to 'Königsforst' and 'Pop', from 'Oktember' to 'Narkopop' and 'Rausch', back and forth, now and forever.

No beginning. No end.
Check out the album's cover below. (Like the rest of his GAS records, Der Lange Marsch doesn't have song titles so much as segments of one overarching piece.) Kompakt is also presenting a retrospective of Woigt's own artwork — a collaboration with Cologne's Jens-Uwe Beyer Galerie — the day the record drops. It's entitled Werkschau — an apparent nod to this 2009 book….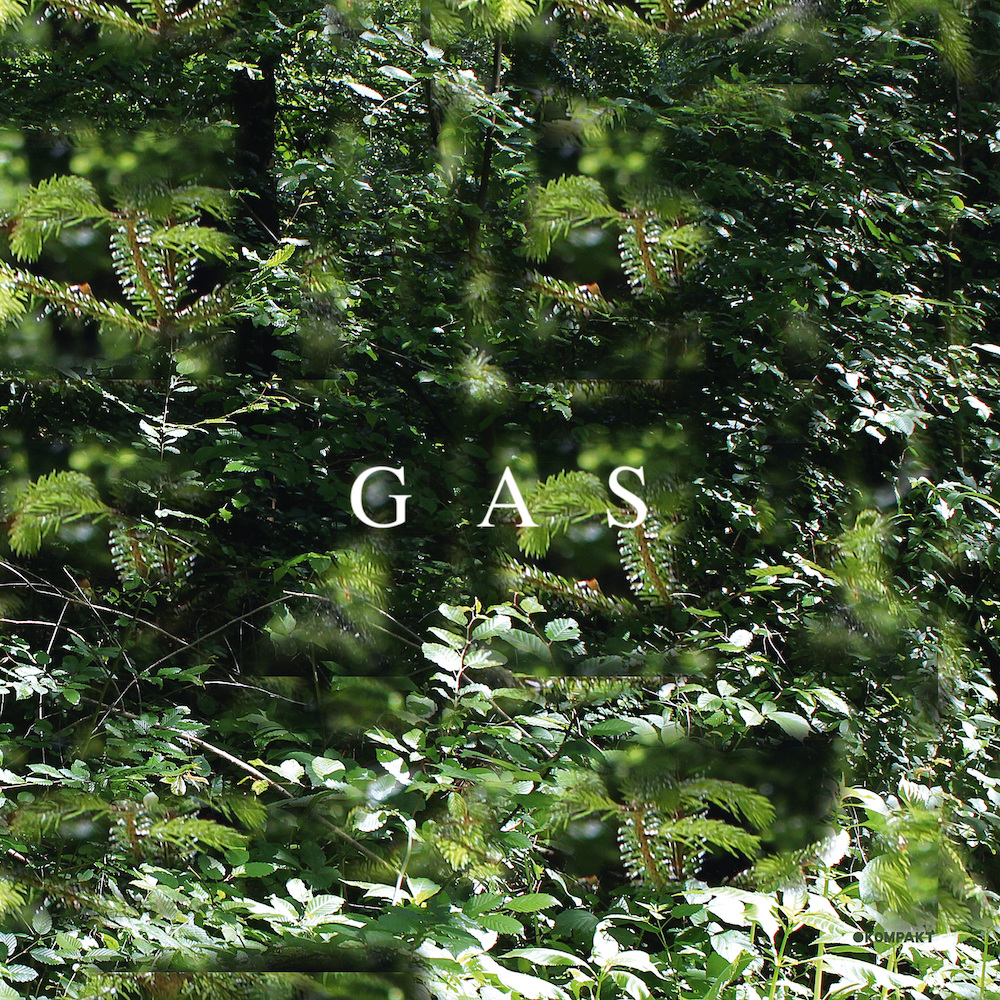 GAS
Der Lange Marsch
(Kompakt, December 3rd)
1. Der Lange Marsch 1
2. Der Lange Marsch 2
3. Der Lange Marsch 3
4. Der Lange Marsch 4
5. Der Lange Marsch 5
6. Der Lange Marsch 6
7. Der Lange Marsch 7
8. Der Lange Marsch 8
9. Der Lange Marsch 9
10. Der Lange Marsch 10
11. Der Lange Marsch 11
12. Der Lange Marsch (Continuous Mix)