Words + Mix NICHOLAS WORRALL
Photography JEMIMA YONG
To me, this feels very much like a sequel to my 2018 mix for Blowing Up The Workshop, "I Want To Tell You Something." I'd always intended to do a second mix of this type, and so this is the culmination of ideas or track pairings that I've been slowly collecting over the year or so, as well as some music of my own.
Like that mix,"People Can You Hear Me" is sequenced and layered in a DAW, and follows the sound of the spoken voice sampled from movies, audiobooks, and YouTube. Some stand alone; others form a series of duets with tracks from Olli Aarni, Johanna Knutsson, Dominic Murcott, and more.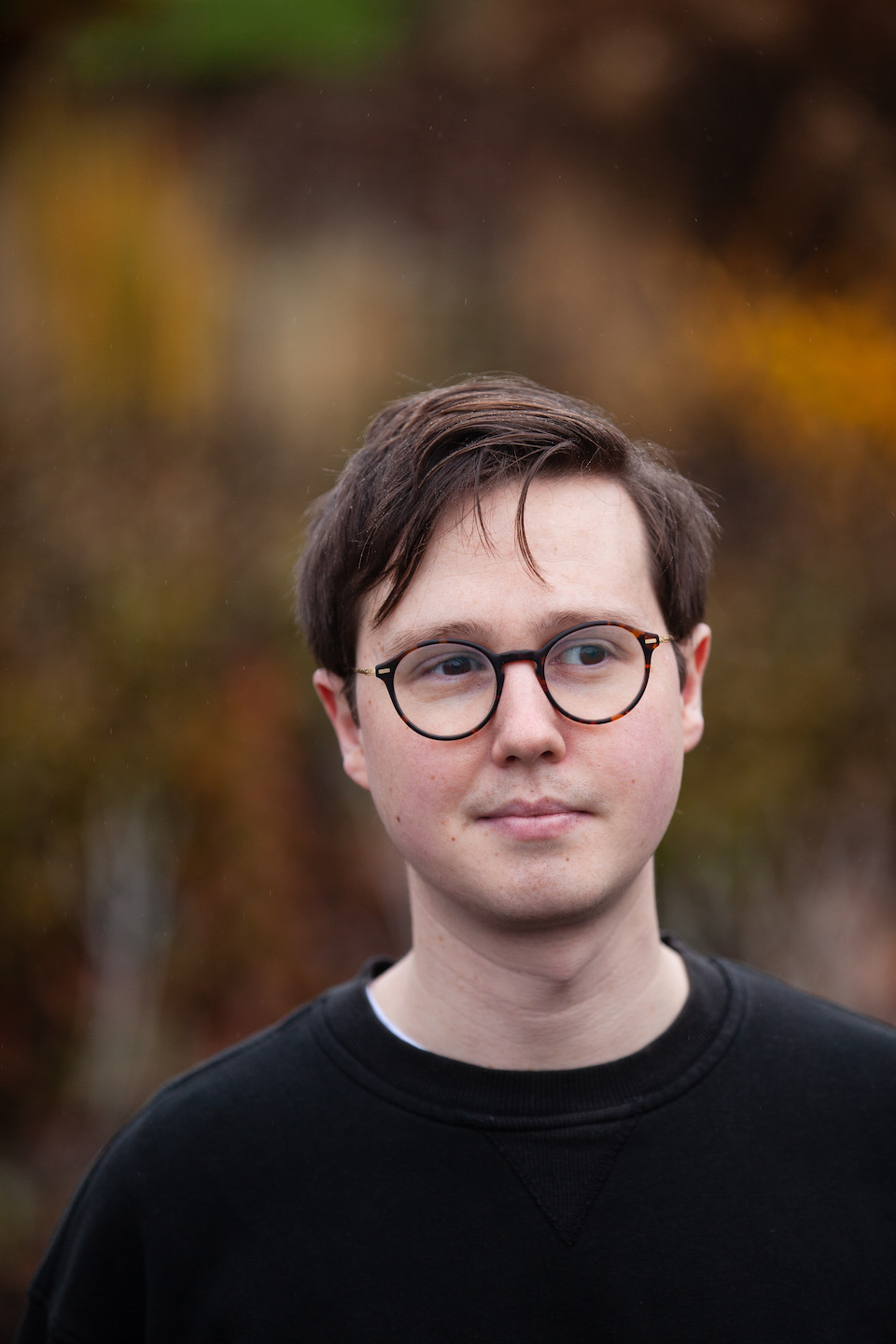 In choosing these samples, I am interested primarily in emotional tone. What does this voice feel like? What would it emote if we couldn't understand the words? I've always felt that ambient music shouldn't just be a soothing balm for the background, but it should have the ability to get under your skin. Some of these samples raise questions. Some are unsettling.
As with the BUTW mix, I had no intended theme or concept in mind, but common threads began to emerge as I put it together. I noticed a theme of artifice or performance. (Can we trust what these people are saying? Can we be sure of what is real?) I also hear a series of people that are battling to be seen — to be understood. Voices that desperately want to be heard….
TRACKLISTING:
Todd Barton – Ashland Ambience [Freedom To Spend, 2020]
Seth Cooke – Weigh the Word Side A [self-released, 2019]
Ka Baird – Pulse [RVNGintl., 2019] v. Dominic Murcott / arx duo – The Harmonic Cannon, Part 1 (excerpts) [Nonclassical, 2019]
Wordcolour – I Am 60 Years Old And Trying Salvia For The Very First Time [unreleased WIP, 2020]
Johanna Knutsson – For Gwendoline [Lapsus Records, 2020]
Olli Aarni – Kehä B [Ikuisuus, 2017] v. Man Recalls ET Encounter Under Hypnosis [ExtraterrestrialTV, YouTube, 2009]
Eli Keszler – Cold Pin 2 [PAN 2011]
Sondheim teaches Send In The Clowns [AllanWo, YouTube, 2007]
The Truman Show (excerpt) [Paramount Pictures, 1998]
jonathan frakes telling you you're wrong for 47 seconds (extended loop) [wintermoot, YouTube, 2019]
some foley from the movie Heat [Warner Bros. 1995] v. Dominic Murcott / arx duo – The Harmonic Cannon, Part 2 (excerpt) [Nonclassical, 2019]
Jon Gibson – Cycles [Chatham Square Productions, 1977] v. Mark Fell Performed By Drumming Grupo De Percussão – INTRA-8 [Boomkat Editions, 2018]
Abigail's Party (excerpt) [Play for Today, BBC, 1977]
The Four Horsemen – Aphrodite's Child [Vertigo, 1972]
Jar Moff – Commercial Mouth [PAN, 2013]
Jon Oswald – Velocity [Avant, 1993]
Wordcolour – Let Me Get This Off My Chest / People Can You Hear Me [fairly copyright infringement-heavy unreleased WIP, featuring YouTube rips of Paul Stanley's autobiography and a supercut of Kiss stage banter, 2020]
Disco Inferno – Second Language [Rough Trade, 1994]
Wordcolour has released two EPs over the past four months: one for Lapsus ('Tell Me Something') and one for Houndstooth ('Juno Way'). Stream both of 'em below, along with the BUTW mix that loosely inspired this one.