Xeno & Oaklander have unveiled their first batch of new material since 2019's Hypnos album. Due out October 22nd through Dais Records, Vi/deo was sparked by secluded pandemic sessions in Liz Wendelbo and Sean McBride's Southern Connecticut studio.
According to a press release, "the context of isolation, streaming, and remote dreaming seeped into their chemistry, manifesting as both homage to and meditation on a certain cinematic strain of technicolor fantasy: the screen as stage, distance disguised as intimacy, where tragedy and glamor crossfade into one."
"Synesthesia, scent, star worship, and obsolescent technologies" were also on the minimal-wave duo's mind, which explains why a limited red vinyl pressing of the LP slips a scented paper insert into its sleeve to help set the scene on several levels.
Check out a full breakdown of the record below, along with the well-calibrated, woozy and warm melodies of its highly relatable lead single "Infinite Sadness"….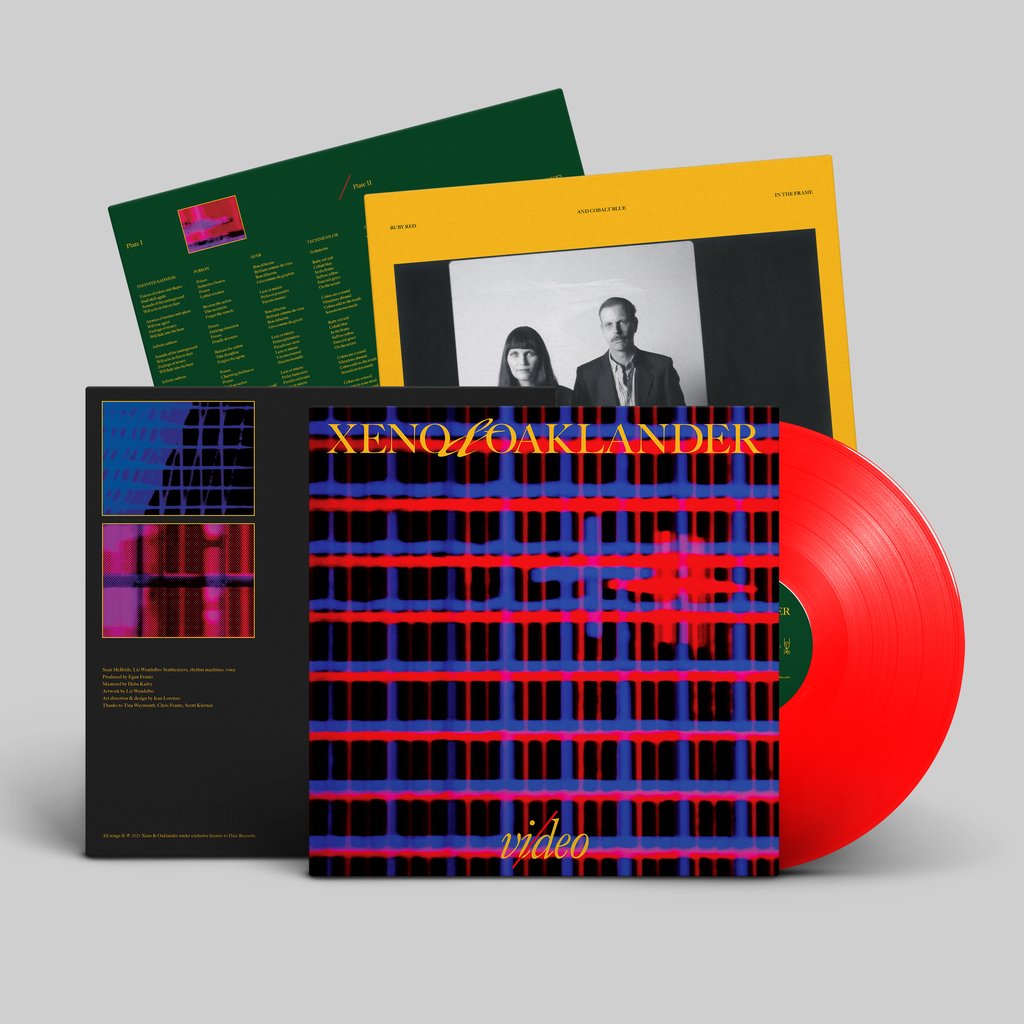 Xeno & Oaklander
Vi/deo (Dais Records, October 22nd)
1. Infinite Sadness
2. Poison
3. Afar
4. Technicolor
5. Television
6. Gain
7. Movie Star
8. Rain Garden