Zula have revealed their third album, New Years, which finds longtime members/full-time cousins Nate and Henry Terepka refining their art-rock sound alongside recent recruits Alejandro Salazar Dyer and Jo-Anne Hyun. Due out September 21st, the spring-loaded LP is described as "a blazing safari through the celebratory, playfully layered—and sometimes heady as hell—tropical wilderness where the new iteration of Zula resides."
All is not completely well in the world, however; as you're about to hear in the record's title track, things are getting heavy beyond all those hooks. We'll let Zula explain it all like Clarissa….
'New Years' is our third full-length, but this lineup feels like a new band. Though the title doesn't specifically concern New Year's Eve or New Year's Day, it deals with the feelings of time, desperation, festivity, change, and renewal that the holiday often represents. Anxiety and elation are definitely recurring themes. Making sense of time when it seems like it's rushing forward and standing in place at the same time. How to be a loving and thoughtful person in an uncertain world. Feeling the dynamics of relationships in romantic partnerships and collaborations.

Throughout 'New Years', we focus on rhythm to bring a sense of urgency to lyrical compositions—a fleeting wistfulness, reflective music for an impatient age. The title track is about the night of the last election—an inconsolable feeling on a terrible day. The psychedelic instrumental middle section (1:20) was written by Jo-Anne and interpolated in the middle of the track, mirroring the disoriented anxiousness of the track in a funhouse way. Otherwise, it's one of the more 'guitar band' tracks on the record.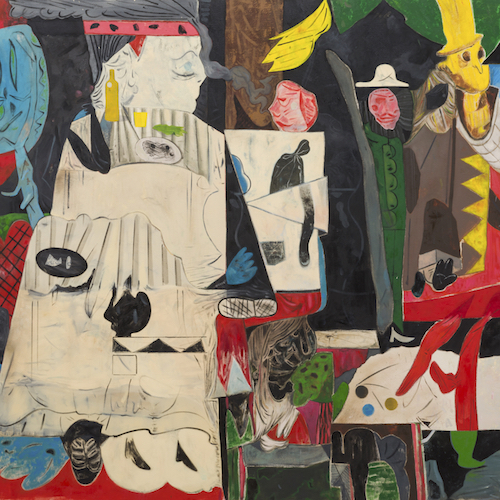 Zula
New Years
(Inflated Records, September 21st)
1. Nosediving Plane
2. Apollo
3. How Do I Say
4. Stepping
5. New Years
6. Econolodge
7. Comedown
8. Thats No Way To Say Goodbye
9. Angry Party
10. Successive Emptinesses
11. Here And Out There