Photography BEN RAYNER
About seven years ago, we asked Dominick Fernow to deliver an exclusive mix for our Needle Exchange series and the producer sent back a surprising collection of '90s cuts that inspired his iconic noise project Prurient. Surprising because Fernow essentially connected the dots between Cocaine Death and The Cranberries.
With that in mind, we asked Nothing frontman Domenic Palermo—a one-night-only collaborator with Prurient and Jesu last year, and another wild child of the 120 Minutes era—to make a sequel of sorts. Available below alongside Palermo's liner notes, the set reveals some of the roots of Nothing's latest narcotic LP, Dance on the Blacktop. It hit shops today through the band's longtime label, Relapse, and is available to stream in full or sample via some videos….

Bethany Curve – Sequence
This band is so slept on. This track is what would happen if you could successfully weld the Cure's Disintegration and Ride's Nowhere together.
Jessamine – Secret
"Father works the late shift/ Mother drinks herself to sleep/ Brother's outside fielding/ With a match and gasoline." Need I say more?
Flying Saucer Attack – The Drowners
I always wanted to cover a Suede song but I knew I'd fuck it up. This is how you do it.
Cul De Sac – Doldrums
This song can make anything you're doing seem exciting. There must have been cocaine involved.
The Dead C – Bitcher
Yeah, I pick the one Dead C song that actually has a chord progression…. I'm a sucker for those. I'm also a sucker for a slow 7-minute ride down a congested clogged drain, which is what this song feels like. It's a lot like my life.
Low – Lullaby
Hard to pick just one Low song for this considering they are the best band of all time, but in the event whoever is reading this hasn't had the pleasure , this is a great introduction to pure musical beauty. Also, no annoying kick drums on this whole album. How cool is that?
Bark Psychosis – Absent Friend
This song is so reminiscent to that sharp fleeting feeling you get in your stomach whenever you remember you lost something of utter importance.
Dissolve – 3 Films
This track just effortlessly glides from atmospheric to violent. It poses as just background noise and the next thing you know it's grabbing you by the throat.
Bowery Electric – Next To Nothing
I've been unsuccessfully trying to steal this bands guitar sound since day 1. What an amazing shame they vanished. ☹
Dadamah – Limbo Swing
I feel like this is how Velvet Undergrounds "Heroin" should have ended. There's this grim hopefulness in this song that makes you want to climb out of the hole you've dug yourself into.
Roy Montgomery – Clear Night, Port Hills
Yeah, Roy back to back. Listen to the song and you'll understand why. Play this at my funeral.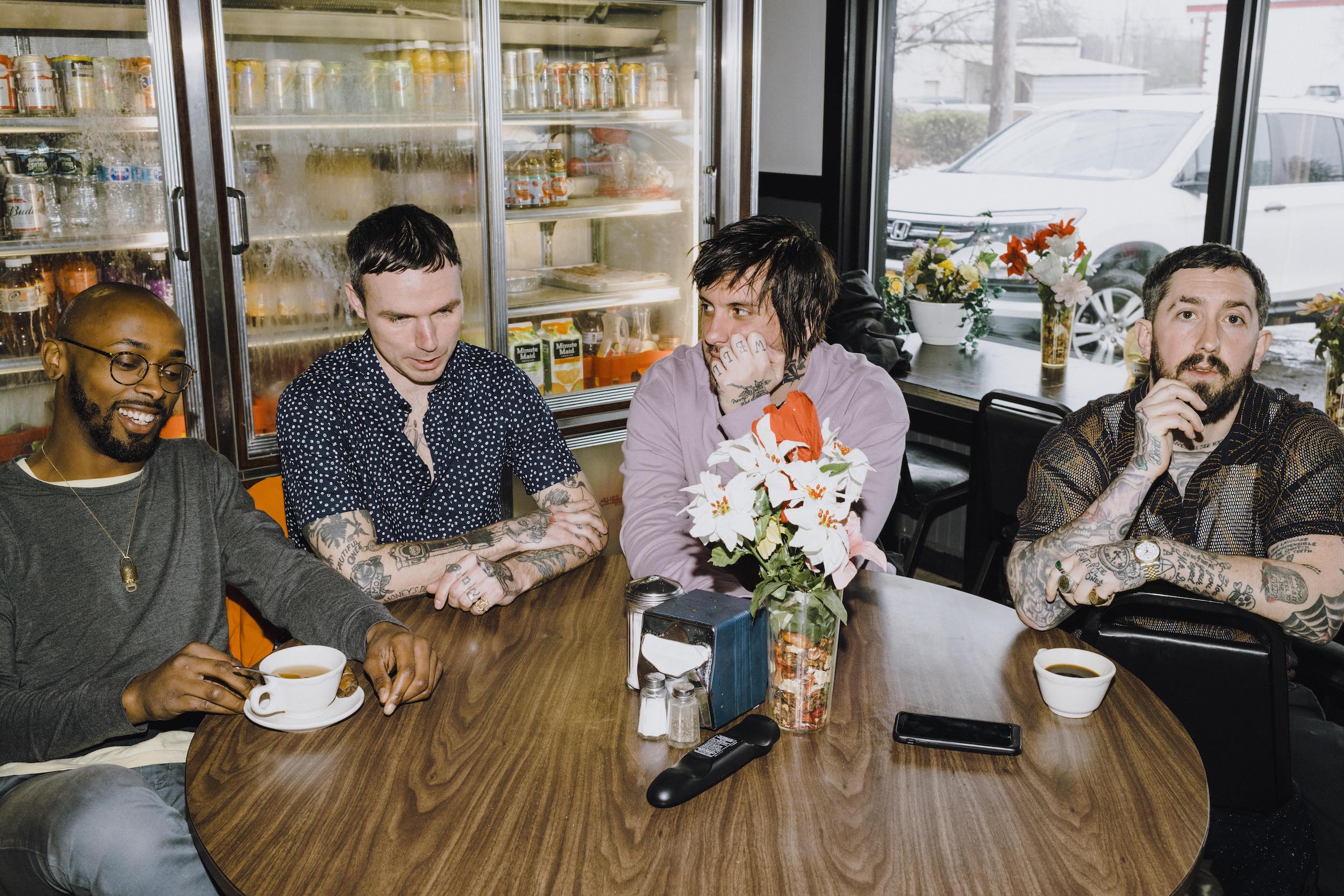 Nothing tour dates:
9/7 Washington, DC – Rock & Roll Hotel $
9/8 Cleveland, OH – Grog Shop $
9/9 Columbus, OH – Ace of Cups $
9/11 Detroit, MI – The Shelter $
9/12 Chicago, IL – Lincoln Hall $
9/13 Minneapolis, MN – 7th Street Entry #
9/14 Lawrence, KS – Record Bar #
9/15 Denver, CO – Bluebird Theater #
9/18 San Jose, CA – The Ritz #
9/19 San Francisco, CA – Great American Music Hall #
9/20 Los Angeles, CA – The Regent Theater #
9/22 San Diego, CA – Soda Bar #
9/23 Phoenix, AZ – The Rebel Lounge #
9/25 Dallas, TX – Club Dada ^
9/26 Austin, TX – Mohawk ^
9/27 Houston, TX – Secret Group ^
9/29 Atlanta, GA – Masquerade ^
9/30 Durham, NC – Motorco Music Hall ^
10/5 Brooklyn, NY – Warsaw ^
10/6 Philadelphia, PA – Union Transfer ^
10/7 Boston, MA – The Sinclair ^

$ with Culture Abuse, Smut
# with Culture Abuse, Big Bite, Smut
^ with The Swirlies, Big Bite, Smut