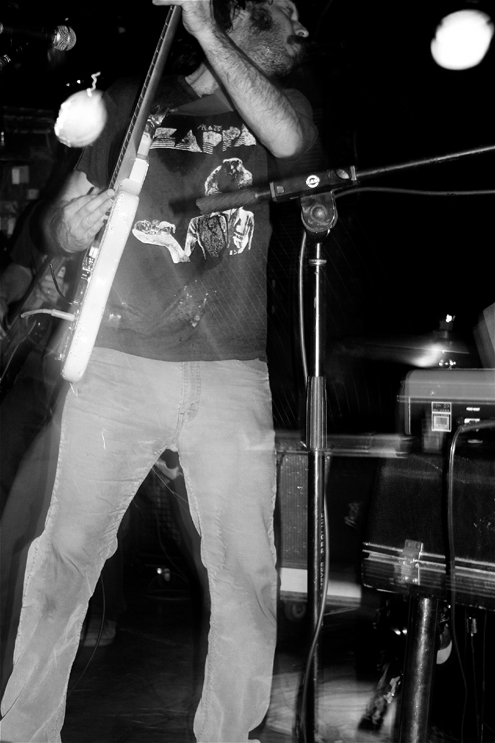 Text/Photos by Andrew Parks
To answer your question, no, Rick Rubin was not present at Mercury Lounge on Wednesday. That said, we certainly would have enjoyed watching him bask in the evergreen glow of Howlin' Rain, the Comets on Fire side project he recently signed to American Recordings. (See the recently released Magnificent Fiend.) While self-titled had to suppress a "Bee and the Cracking Egg" request several times–seriously, we need a new Comets album A.S.A.P.–the band delivered  a thoroughly satisfying hard rock set, thankfully spiked by the occasional chord lashings of frontman Ethan Miller.
On the gossip front, we hear Almost Gold Recordings  (the home of Black Kids, Peter Bjorn and John, and Does It Offend You, Yeah?) was cornering and courting tonight's opener, the rather splendid singer-songwriter Miles Benjamin Anthony Robinson. We can't blame them, but we do have to wonder what kind of indie-tastic takeover this label has in mind for the coming years.
Photos after the jump …