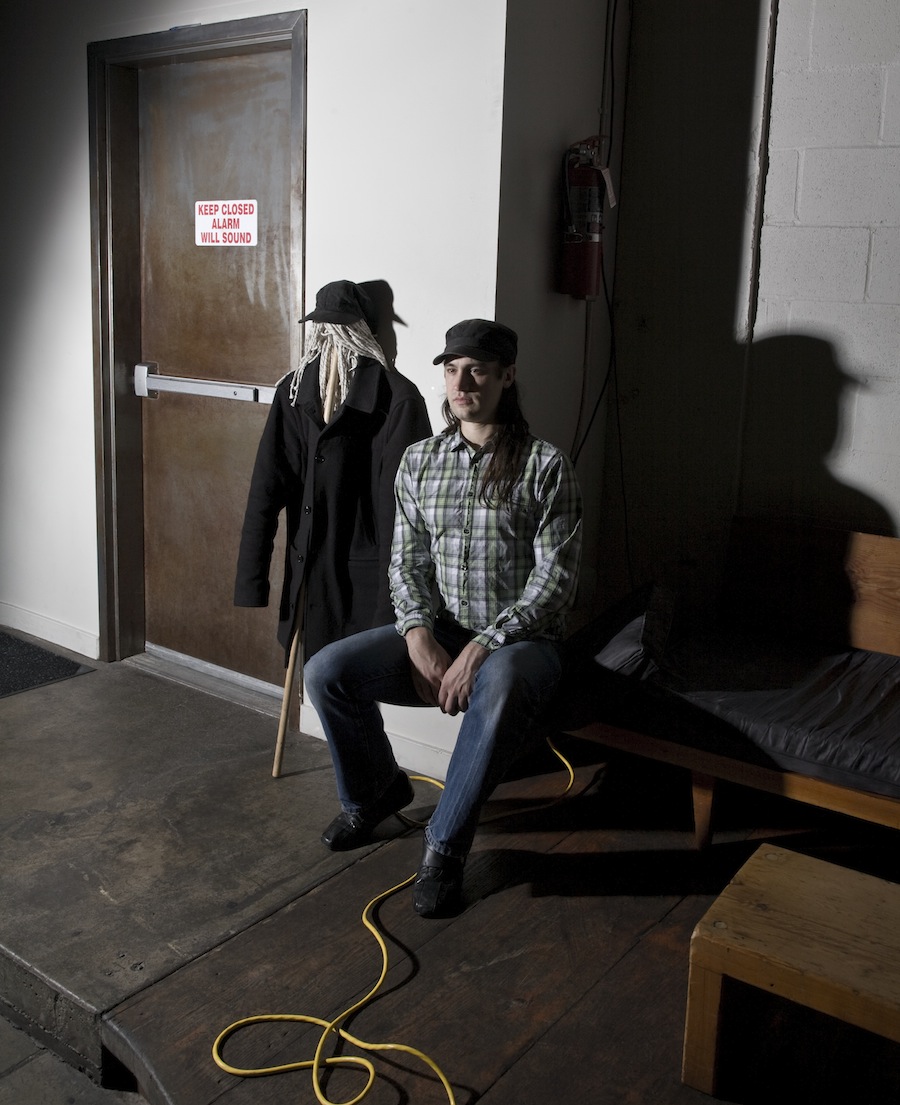 Now that we've gotten our Top 10 lists out of the way, self-titled would like to share the year-end thoughts of our favorite artists and labels. In the following post, Pete Swanson breaks down five of his prized used record finds…
Peter Jefferies, Last Great Challenge In A Dull World (Ajax, 1991)
Peter Jefferies, Electricity (Ajax, 1994)
For some reason the This Kind Of Punishment reissues on Ajax ended up on my radar in the '90s, but I totally missed the boat on these first two Peter Jefferies LPs. Oops. These guys were on my list for stuff I wanted to find in NZ when I went down there, along with the Victor Dimisich Band 12", anything on Onset/Offest, the Seasons 7", any of the earlier Jefferies brothers records. I found these two in Dunedin and I was VERY HAPPY about it. Both are fantastically ramshackle albums of home recorded pop songs that are completely devastating.
–
Steve Reich, Early Works (Nonesuch, 1987)
I've never been a huge Steve Reich fan, but I've heard a few pieces here and there that I liked. Pretty much everything is on this album.–"Piano Phase," "Clapping Music," Reich's experiments with Chopin-style voice collage. (Chopin's Contata for Two Farts & Co LP was a great find of mine last year.) All of these pieces are simple in concept and fantastically executed.
–
Assück, Misery Index (Sound Pollution, 1997)
I was totally obsessed with this album when it came out. I had the CD when I was in high school and ended up selling it at some point for some dumb reason. I got really stressed out during my spring finals last year and tracked down MP3s of this album and just blasted the hell out of my roommate with the tracks on repeat. I found a copy for $10 a few weeks later in decent enough shape and I keep coming back to it. For those not in the know, Assück is one of the more important, foundational grindcore bands. They began in 1987 in Florida and continued until 1998. Misery Index is my favorite of their releases–14 songs in 14 minutes, a total paint peeler slab of blasts and growls in a punk/dystopian vein.
–
Surgeon, Force and Form (Tresor, 1999)
Surgeon, Balance (Tresor, 1998)
I was just turned onto Surgeon this year due to comparisons between his work and mine. I picked up a few singles here and there, but never really saw any albums around. I got these two albums for $4 each because the covers were so trashed. The wax was perfect tho and I've put some miles on these recs since I got em. Surgeon, along with Regis, defined the Birmingham techno sound, which is basically super non-melodic, driving and relentless. These albums are currently my preferred take on techno. There is no haze or ecstasy–just pounding repetition, rave minus joy.
–
Ilhan Mimaroglu, Tract: A Composition Of Agitprop Music For Electromagnetic Tape (Folkways, 1975)
This was one of those albums that is up on the wall of the record store you go to all the time and was priced a little too high for me. I kept eyeing it over a month and ended up chatting to the dude at the counter about it. He knocked off a significant chunk of the price to the point where it was actually pretty reasonable. THANK YOU DUDE. This LP was released on Folkways in the '70s and is and odd statement with all of these divergent approaches to experimental sound all mashed up into one very weird soup of recited Bakunin texts, radio grabs, some band/orchestral sounds, concrete collage and synthesizer work. It's STRANGE music that vaguely reminds me of Salvatore Martirano's L's GA piece, but slightly more open and far less goofy.
–
Check out our complete, carefully curated coverage of the past year here.