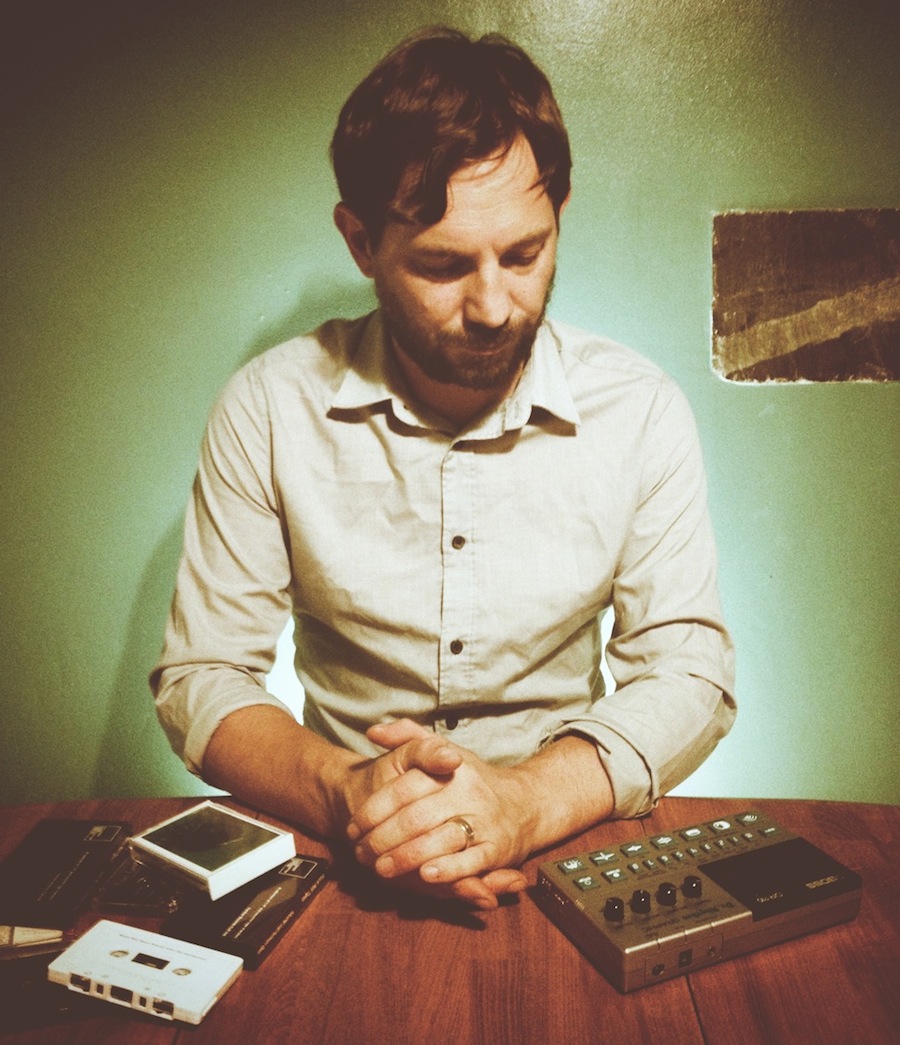 Now that we've gotten our year-end lists out of the way, self-titled would like to share the thoughts of our favorite artists and labels. Here's what Pye Corner Audio had to say about his Top 5 Albums of 2012… 
1. Alexander Tucker, Third Mouth (Thrill Jockey)
A beautifully moody collection from this fellow Man of Kent. Droning acoustic guitar and cello draw you in, but it's the voice that keeps you there. Stand out tracks for me are "Glass Axe," "Sitting in a Bardo Pond," and "Rh."
–
2. Laetitia Sadier, Silencio (Drag City)
I suppose I've got used to the fact that we're probably not going to see another Stereolab album, but if Laetitia can continue putting out records such as this I'm not going to complain too hard. "There Is a Price to Pay for Freedom (And It Isn't Security)" features a stunning arrangement, while "Silent Spot" is just devastating.
–
3. Demdike Stare, Elemental (Modern Love)
The dark masters just keep getting better. From the subsonics of "New Use For Old Circuits" to the distant warehouse vibe of "Metamorphosis," they don't put a foot wrong. Demdike Stare albums have an almost physiological effect on me; they seem to color the world around me slightly.
–
4. Jon Brooks, Shapwick (Clay Pipe Music)
The lure of road music is a strong one for me, and it's a feeling that I often try to capture on PCA productions. Shapwick is a more stately affair, driving at a pace that allows you time to glimpse the unknown shapes through the trees. The whole thing is magnificent, but "Please Drive Carefully" and "Quiet Movement For A Silent Night" are two choice cuts.
–
5. Legowelt, The Paranormal Soul (Clone)
A stunning set of classic feeling techno tracks, harking back to the glory days of Eevo Lute Muzique and Djax Up Beats. Danny Wolfers has a clarity of vision that I find so refreshing. "Clap Yo Hands" is the one for me. So deep.
–
Pye Corner Audio's latest album, 'Sleep Games', is available now via Ghost Box. Check out the producer's exclusive self-titled mix from earlier this year below, and his complete commentary here…