"Over the years I've bought a lot of techno records," Actress said in an interview last year, "records that are so good. But it leaves little room to be original, so I'm always trying to have ideas that are representative of something–be that Detroit techno or French-style house–and obviously adding my personal kind of 'funky' to it without making it so intentional."
The last time the producer released an LP (2012's R.I.P.), this singular brand of fractured funkiness amounted to a "more meditative" set of "landscapes" inspired by life, death and Paradise Lost. Things aren't about to lighten up on his latest either, as Ghettoville closes the conceptual circle that started on Actress' debut album, Hazyville. Here's how he describes it in a press release:
"'Ghettoville' is the bleached out and black tinted conclusion of the Actress image.
Where the demands of writing caught the artist slumped and reclined, devoid of any soul, acutely aware of the simulated prism that required breakout.
Four albums in and the notes and compositions no longer contain decipherable language.
The scripts now carry tears, the world has returned to a flattened state, and out through that window, the birds look back into the cage they once inhabited.
Spitting flames behind a white wall of silence.
The machines have turned to stone, data reads like an obituary to its user.
A fix is no longer a release, it's a brittle curse. Zero satisfaction, no teeth, pseudo artists running rampant, but the path continues.
R.I.P Music 2014.
Actress"
We have no idea what he's talking about either, but maybe it'll make more sense in the context of the album's box set edition, which includes a triple LP pressing, a 32-page art book, and an exclusive remastered vinyl reissue of Hazyville. For now, this is all we've got…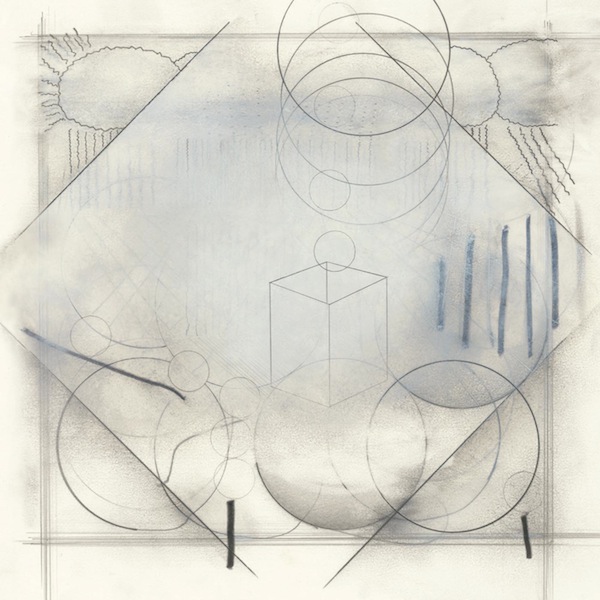 Actress, Ghettoville (Werk Discs/Ninja Tune, January 28th):
1. Forgiven
2. Street Corp
3. Corner
4. Rims
5. Contagious
6. Birdcage
7. Our
8. Time
9. Towers
10. Gaze
11. Skyline
12. Image
13. Don't
14. Rap
15. Frontline
16. Rule