The media blitz around Aphex Twin's first album in forever continues with word of public listening parties in London, Paris, New York, Los Angeles, Chicago, Toronto, Brussels and Utrecht. Fans will be able to enter a lottery at this site starting at 7 a.m. EST this Sunday and closing next Tuesday at midnight in your respective time zone.
Here's the complete rundown of when each city will be unveiling the record, starting next Friday in London and Paris…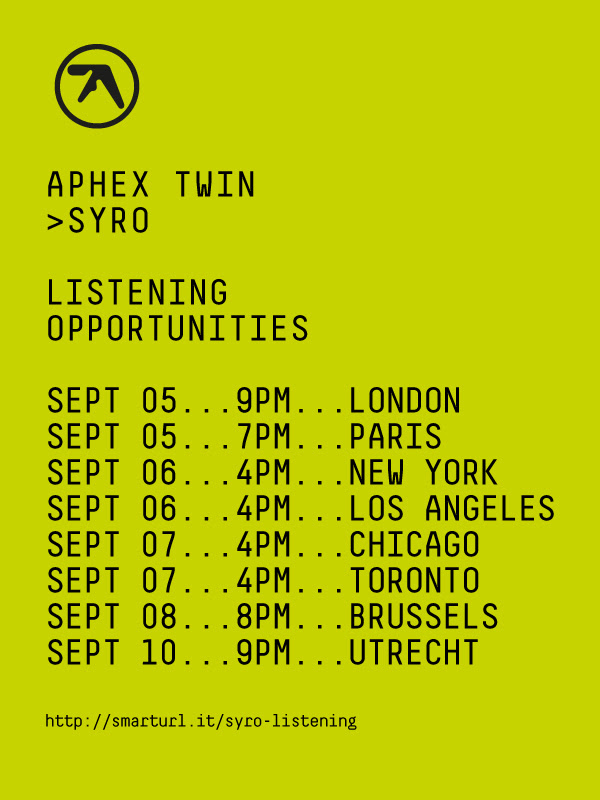 'Syro' is due out September 23rd through Warp Records.