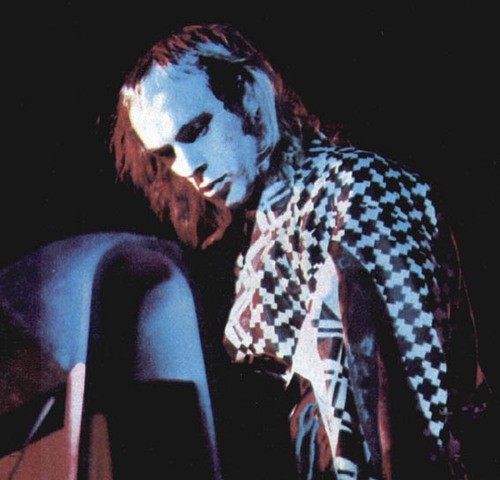 Canada's Exclaim! site has confirmed Brian Eno's rumored debut for Warp Records, a collaboration between guitarist Leo Abrahams (Nick Cave, Paul Simon, Florence and the Machine) and producer/sound sculptor Jon Hopkins (Coldplay, Herbie Hancock, a couple killer solo records for Domino).
"It contains the fruits of several years of jams between the three of us," Abrahams wrote on his blog. "I've not heard anything quite like it–it sounds 'live' and 'alien' at the same time. Some things have been permitted to survive, which only Brian would have had the courage to let go, and it's so much the better for it."
Details are slim beyond that, but we're expecting an official announcement from Warp very soon. In the meantime, you can sign up for related news updates here, and check out a video of the three recurring collaborators performing together at the Sydney Opera House after the jump.