KINGS OF LEON, wondering why we locked them in a room and threw away the key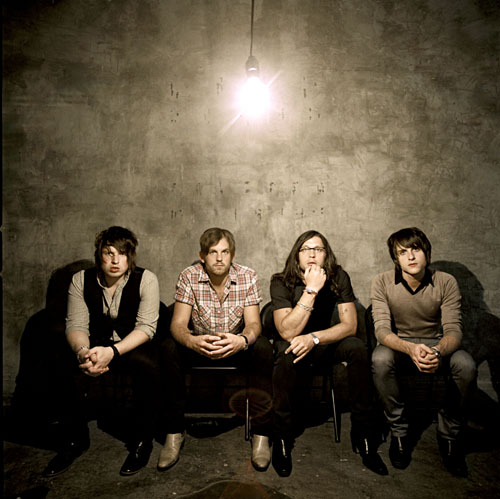 [Photo by LEGO]
By Aaron Richter
As we all know by now, new releases hit record-store shelves and digital-download services each Tuesday. That's why self-titled presents the following every week: a new release you'd be stupid not to own (Buy It), one worth checking out if you're the curious type (Burn It) and something you might have heard about but probably should avoid (Skip It). Simple, ain't it?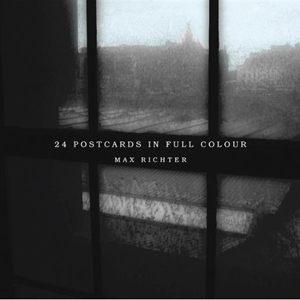 Buy It
Max Richter, 24 Postcards in Full Colour (FatCat)
Attention spans are fucked. And that isn't good for anyone who creates in a field that requires patience and concentration from its audience. German composer Max Richter makes classical music (be patient, concentrate) and looks to harness and control our ADD tendencies with his latest project, 24 Postcards in Full Colour, a grouping of 24 brief, here-and-gone contemporary classical trials built with piano, strings and an array of tinkering noise and samples.
The concept might seem like a gimmick, but the effect is quite engaging. Tracks that you might expect to linger in repetition and dramatic crescendo breeze past in less than two minutes, some barely one. Richter's piano establishes a motif, a pattern, a melody only for it to vanish as soon as its roots are set. The result of these snapshots is a full collection–only 34 minutes total–that rapidly renews its points of interest, never letting attentions wander.
It helps, as well, that this is Richter's most pop-oriented project to date, with the artist often favoring familiar rock melodies over classical builds. A quiet electric guitar melting over radio chatter and feedback, "A Song for H/Far Away" could be an opening to a Death Cab for Cutie album. Coldplay might want to nab "H in New England" as a song skeleton for its next record. And "In Louisville at 7" borrows the mood of its lively instrumental drama from the Notwist.
In a way, Richter has tricked us, as if diverting our attention toward a passing car blaring its stereo while the true work of art plays beneath. Themes repeat throughout, which you might not notice amid such recurring variation. And as you find yourself fading into the warm, engulfing buzz of the album's closing notes, you'll realize you've been had. We hear 24 tracks, isolated to delight any snippet fetishist, but Richter's aim is the full 34 minutes–the greater work as a whole.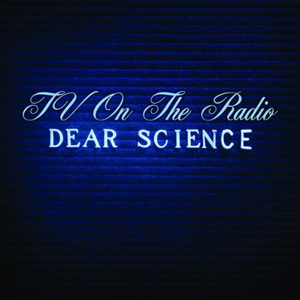 Burn It
TV on the Radio, Dear Science (Interscope)
Never satisfied with tugging on the same tricks, TV on the Radio approaches its third full-length as a much more polished and accessible affair than Cookie Mountain and Desperate Youth. (The band members, as producer/multi-instrumentalist David Sitek has said, recorded by plugging their instruments directly into the soundboard instead of performing live as a group.) Dear Science is beat driven, relying on rhythmic grooves rather than walls of guitar as its propulsive core. Bassist Gerard Smith and drummer Jaleel Bunton really get to shine (just try to keep pace with them on "Red Dress") while the guitars, if used at all, are relegated to waka-waka funk licks.
"DLZ," the record's finest track, slithers with a sinister industrial pound that attacks and releases with orgasmic bursts and recalls the group's goth-tinged 2006 tourmates NIN and Bauhaus. "Family Tree" spills forth a whispering tenderness told through an echoing piano and vocalist Tunde Adibempe crooning like Morrissey atop a slow, steady build. And "Stork & Owl" weeps beneath prancing, finger-plucked strings. Slamming hard as the record's opener, "Halfway Home" is the most reminiscent of Cookie Mountain. But aside from Beach Boys-style vocal quirks, the track feels rehashed, pieced together from ideas we've already heard.
Elsewhere the group struggles through its two biggest departures: "Dancing Choose" and "Golden Age." Adibempe frantically raps on "Dancing Choose," failing to convey some sort of desperateness–he simply sounds like Nelly. "Golden Age" begins like Michael Jackon's "Wanna Be Starting Something" with guitarist/vocalist Kyp Malone squeaking unsexy Prince vox over a groove that's been done to death (hear it in Q-Tip's "Vivrant Thing"). Although both songs, if you listen close enough, contain some fascinating musical elements, they tumble with awkward movements and poses that never transform these genre experiments beyond pure shtick. For a band that derives so much of its clout by balancing its face-melting power with subtlety and tightly wound tension, Dear Science's weak moments feels distractingly remedial, like goof-off breaks between the real deal.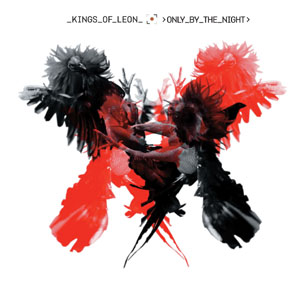 Skip It
Kings of Leon, Only by the Night (Columbia)
…in which Kings of Leon become Bon Jovi. Pass.