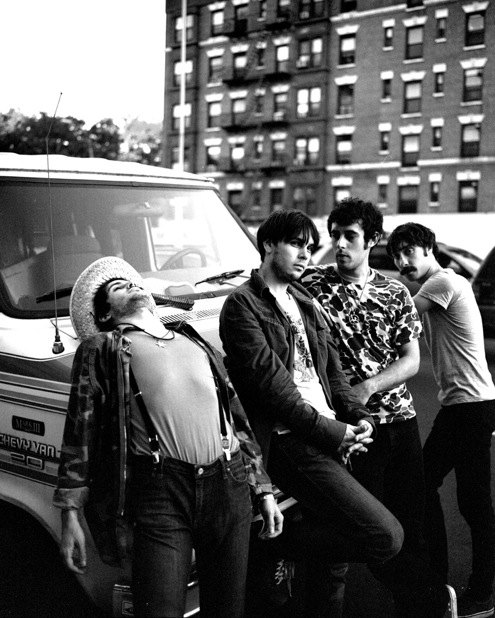 By Aaron Richter / Photo by Travis Huggett
As we all know by now, new releases hit record-store shelves and digital-download services each Tuesday. That's why self-titled presents the following every week: a new release you'd be stupid not to own (Buy It), one worth checking out if you're the curious type (Burn It) and something you might have heard about but probably should avoid (Skip It). Simple, ain't it?
Only this week, pickins are slim, so one highly anticipated record gets some extra-special attention.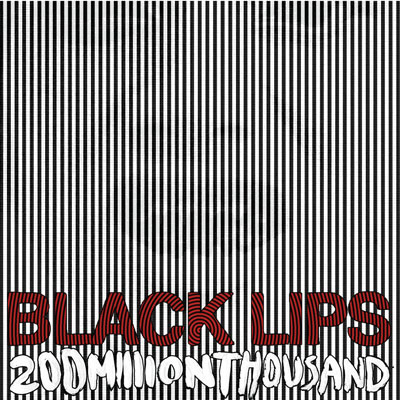 self-titled's silly, undying love for Atlanta's Black Lips is no secret. We featured the tremendous pysch-punk foursome on our debut cover because, as 2007 scooted to a close, they really were the only act that could get our dicks hard, the ultimate band to end all other bands. This past year alone, we caught them live nearly as many times as we have fingers, enough shows that we could notice fatigue increasing in the band members from one set to the next–hell, we're even hoofing it to the ATL to see them again this Friday. We made no attempt to hide our intense (and at times shamefully hyperbolic) infatuation.
Around the office for the past month, we've been plowing through 200 Million Thousand, yet despite our initial excitement, we've found our taste for the record fluctuating drastically. Fittingly for this column, at one time or another, we've felt that the group's third Vice record and fifth proper full-length deserves a "Buy It" seal of approval, a "Burn It" recommendation and even the dreaded "Skip It" burn. But let us explain.
Arriving on the tail of the group's attention-getter studio release Good Bad Not Evil, 200 Million Thousand is a de-evolution, a scuffing and battering down of any tried-and-true hype-baiting formula the Black Lips arrived at with their previous effort. The mix is cloudy. The hooks are muddy. The guitars are ramshackle. And the vocals are sloppy, even for the Lips. The record pitches dust in the eyes of expectations and salts the earth from which hit records grow. Though we can't help but feel that the whole gag makes sense, another lo-fi "fuck you," and maybe it was the relative polish of Good Bad Not Evil that was out of place all along.
This latest album isn't entirely without glisten. "Short Fuse" is a rambunctiously restrained standout, twisting urgent Stones-like verses through twiddling pysch guitar. Nodding to "Suspicious Minds," "I'll Be With You" twinkles with Phil Spector fairy dust in the cheerfully juvenile spirit of "Dirty Hands." And a cover of "Again & Again," the first song James Osterberg wrote for the Iguanas, squeals with the terrified fury of the Monks. But for every gem, at least three tracks play like they're straight from guitarist/singer Cole Alexander's bin of jizz-stained bedroom demos. "Starting Over" slurs and slobbers like a bar drunk still suckling hours past last call. "Let It Grow" tumbles through a blistering drug-den haze. And "The Drop I Hold" is, simply, a rap song advertising the band's Web site. They're not bad, just raw and rough as hell.
But that's the Black Lips, and we're probably foolish to expect anything different, particularly when even the group's laziest moments are still admirable trophies of garage rock supremacy. So after much hair-pulling deliberation, our final verdict for 200 Million Thousand is Buy It. And you should probably do just that. Or else.
[audio:http://www.self-titledmag.com/wp-content/uploads/2009/02/06-short-fuse.mp3]