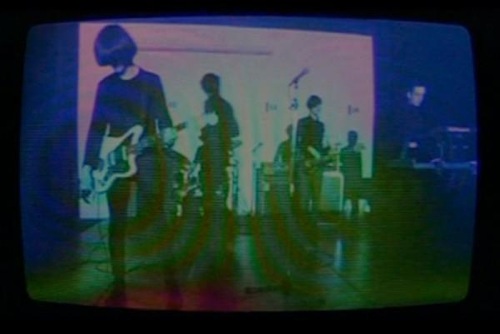 By Aaron Richter
As we all know by now, new releases hit record-store shelves and digital-download services each Tuesday. That's why self-titled presents the following every week: a new release you'd be stupid not to own (Buy It), one worth checking out if you're the curious type (Burn It) and something you might have heard about but probably should avoid (Skip It). Simple, ain't it?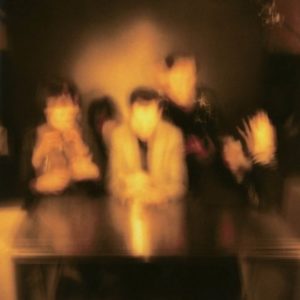 Buy It
The Horrors: Primary Colours (XL)
Nearly forgotten but never gone, the Horrors might just have one last "boo!" in their repertoire. Surprise! This band of goons has graduated from costume-party thrash to nuanced, Peter Murphy-intoned shoegaze and bustling kosmische. Thank god they finally got over the "Monster Mash." Hand producer Geoff Barrow (Portishead) hefty credit for giving the boys the tools and know-how; he deserves a beer (on us, Geoff–get in touch) for 1) achieving such a textural marvel and 2) simply recognizing the potential in the first place. Primary Colours manages to cut the haunting garage velocity of Strange House with poignant moments that are as shockingly unexpected as the record's sonic sophistication–"I kissed her with a kiss that could only mean goodbye," frontman Faris Badwan sings on "Who Can Say" above timeless "Just Like Honey" drums. By itself "Sea Within a Sea"–the first taste fans got of the record via its video on the Horrors' Web site–settles roughly, more interesting as a concept than in execution and too much of a left-turn standout to make sense within the trenches of the record, though it works phenomenally as a fitting closer, letting the intensity calm and escalate and calm once again. The album has a few minor faults: At seven minutes of Badwin struggling to drop the bottom out of his voice, "I Only Think of You" can be an excruciating pill, and "I Can't Control Myself" was better when Spiritualized wrote it as "Come Together." But Primary Colours proves the Horrors are bigger than just a graveyard smash. The record is a remarkable leap from Lord Sutch and post-punk goth imitations. It's the kind of album you'll spend hours on end with, allowing it to revolve from old and familiar to new and curious, dissecting its depth or simply letting it to wash over you.
[audio:http://www.self-titledmag.com/wp-content/uploads/audio4/10_Sea_Within_A_Sea.mp3]
—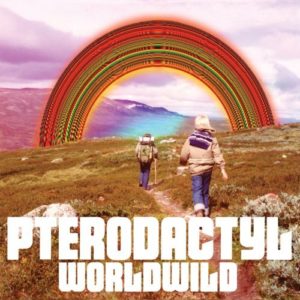 Burn It
Pterodactyl: Worldwild (Jagjaguwar/Brah)
Brooklyn's Pterodactyl has a fine handle on its kaleidoscopic craziness. The noise rarely reaches the threshold of noise on Worldwild–not like it does with Liars (whom this record often resembles) and not like it does, in spurts, with Animal Collective (from whom Pterodactyl has lifted the record's Earth-borne moods). Pterodactyl, rather, plays within the boundaries of beauty, restraining its tendencies toward din as barriers to ricochet against. When it bursts through, it's quick to recede, almost as if it's ashamed to have broken the rules, but content to return to the safety of its bridle.
[audio:http://www.scjag.com/mp3/jag/firstdaze.mp3]
—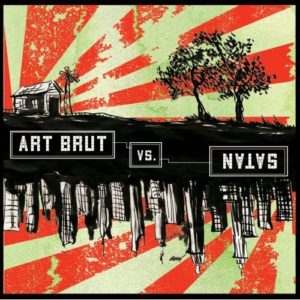 Skip It
Art Brut: Art Brut Vs. Satan (Downtown)
If  only Art Brut had stopped with album number one, when singer Eddie Argos was a bumbling everyman hero with humble dreams of playing "Top of the Pops" and memories of seeing his girlfriend naked more than just once. The songs were clever and fresh, frequently hilarious. The band could have vanished and made a swift killing on the reunion tour for sure. But instead Art Brut has plotted its grotesque fall from grace. Scraping the bottom, Art Brut Vs. Satan is the album in which the band members hire Frank Black to make them sound sorta like the Pixies (it's all in the crispy guitars and scattered ooh-ahhs) and Argos runs out of stories to tell. ("I love public transportation"? Yeah, fuck that, man.) At his best, the singer could turn seemingly irrelevant minutia into witty life observation, but no more. Now he's stuck retreading the ordinary ("You like the Beatles / And I like the Stones / But those are just records our parents owned") and the frustratingly uninspired ("DC Comics and chocolate milkshakes / some thing's will always be great / DC Comics and chocolate milkshakes / even though I'm twenty-eight"). Ready, Art Brut? Guess not.