JUNIOR BOYS: Wax on, wax off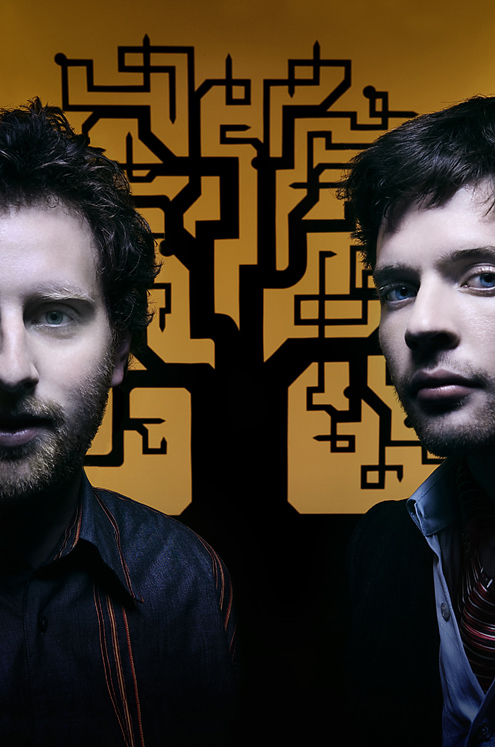 [Photo by Timothy Saccenti] 
By Aaron Richter
As you all certainly know by now, new releases hit record-store shelves and digital-download services each Tuesday. So every week self-titled presents a new release you'd be stupid not to own (Buy It), one worth checking out if you're the curious type (Burn It) and something you might have heard about but probably should avoid (Skip It). Simple, ain't it?
Buy It
For the sake of maintaining editorial credibility, we'd like to extend the following advice this week: Save your money. Hop on some bandwidth, kids.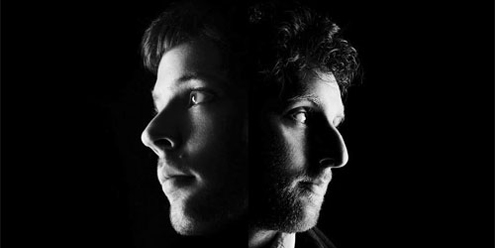 Burn It
Junior Boys, Body Language Six (Get Physical)
Nothing gets the sexy juices flowing like Junior Boys. And in this sixth installment of the Body Language series, the Canadian duo follows in the footsteps of Château Flight, DJ Dixon, M.A.N.D.Y., DJ T and Jesse Rose with an hour-plus mix that holes up within the JB's soothing, sensual aesthetic. Installment Six opens with a Prins Thomas rework of Sorcerer's "Surfing at Midnight," an elegant, guitar-strummed mood builder that transitions smoothly into the minimal-to-maximal bass-bounced Supermayer cut "Saturndays." Other highlights throughout include Kelly Polar's cheery, swirling "Rosenband (Magic Tim's Instrumental Version)," Steadycam's sinister (and awesomazingly titled) "In the Moog for Love" and Matthew Dear's Prince impression "You Know What I Would Do." Junior Boys' new track "No Kinda Man," a grumbling tender-voiced bottom-dweller, lands toward the end. The release of Body Language Six coincides with a handful of domestic DJ dates for the duo throughout the beginning of March, including one this Thursday in New York City's Hiro Ballroom. Which probably means Sparks is on special.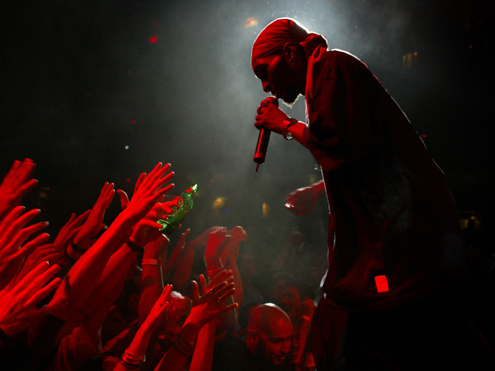 [Photo by Ben Liebenberg]
Skip It
Del The Funky Homosapien, Eleventh Hour (Def Jux)
It pains us to dis this record. Brother George held its own. Deltron gave every college dorm dork-rap material to pine over for years, especially when CD-R copies of Dr. Octagon were sk-sk-skippin' after one too many spins. Oakland rapper Del returns from a bit of a career hiatus as a Def Jukkie, though he opts to produce the bulk of the record himself. (Why he didn't ask Mr. President El-Producto for some tuneage is beyond us.) Too much of the disc–with the exception of "Bubble Pop"–drifts atop pseudo-futuristic wankery and flaccid throwback beats that stifle Del's flow rather than work to elevate, encourage and enhance it. Maybe it was the Gorillaz that killed him, but Del's buttery smooth verses tend to get stuck on autopilot (when he does vary up the flow, like on "Foot Down," he sounds like an uncomfortable mainstream-rap caricature), and hardly any rhymes on the record have that memorable repeat-it-to-your-friend quality we know Del can bring. It's not that Eleventh Hour is bad, per se. It just has very little replay value. Like Derek Smalls, it's lukewarm water.