Photo EDITH BERGFORS
Words CHRIS LIEBING
Releasing music on my all-time favorite label Mute is definitely one of the biggest thrills of my lifetime. No other label has inspired, formed, and solidified my taste as much as it has.
This is why picking "10 essential Mute tracks" is a nearly impossible task; many bands that would totally deserve to be on this list will have to be left out. I would already have a rough time picking my 10 favorite Depeche Mode songs, let alone 10 essential Mute tracks, but I will at least try to give you a little insight on how much this label has influenced me.
Here are 10 titles from the Mute catalogue — a vast treasure trove of fantastic music — which have a special significance to me for one reason or another….
THE NORMAL – WARM LEATHERETTE
One track in particular has to open this list for several different reasons — a legendary piece of music that marked the beginning of something new and exciting. The very first Mute release was also by none other than Daniel Miller, the founder and boss of the label himself.
Remembering the late '70s in a recent interview, Daniel said that for him "electronic music was kind of more punk than punk rock, because you did not really have to do very much. You didn't even have to learn three chords; you just pressed some buttons and made some nice sounds."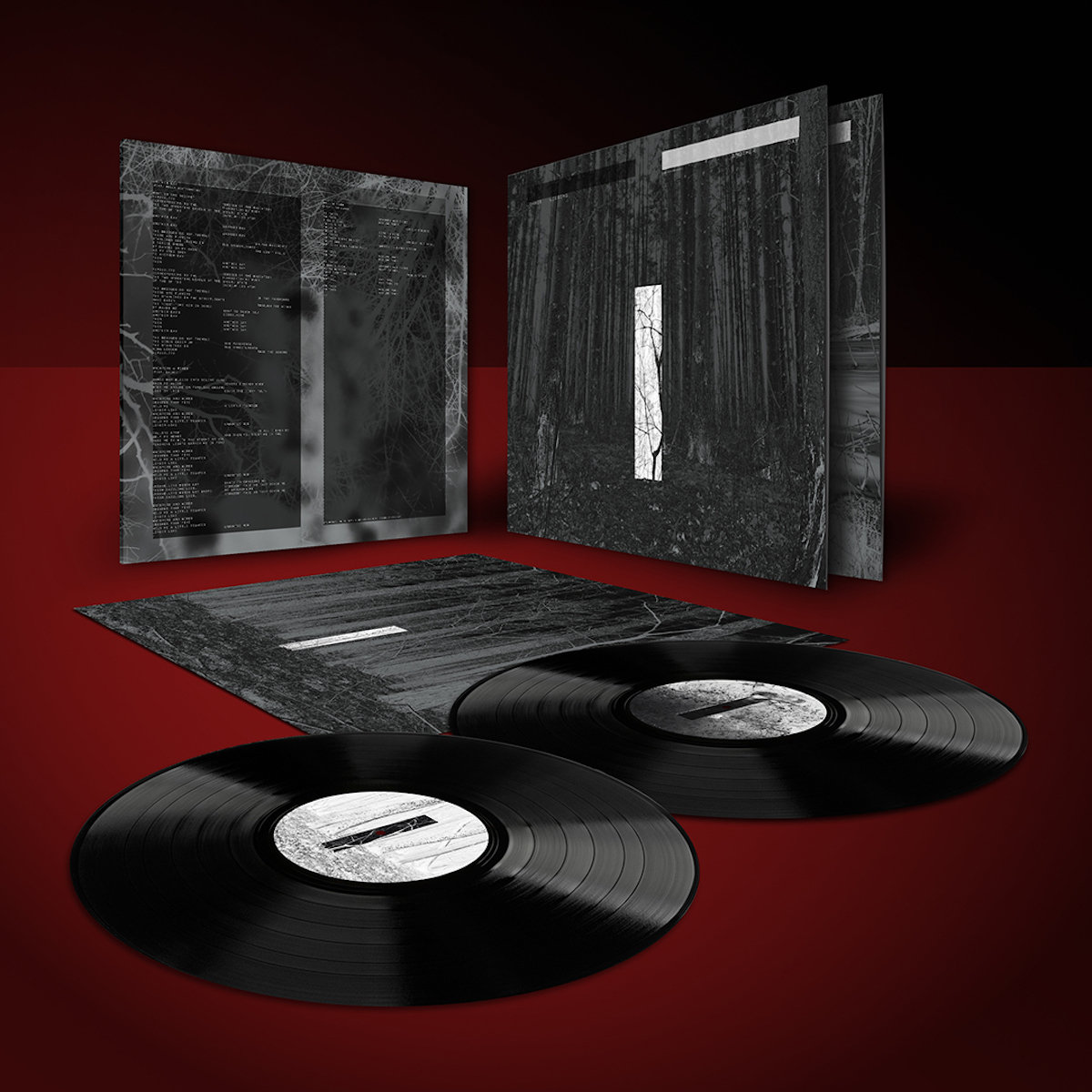 For me, this statement sums up so much of what I have always loved about Mute, this authentic, down to basics, forward looking and futuristic attitude.
"Warm Leatherette" has been hugely inspirational for me on so many levels. Every time I found myself sitting in the studio with Daniel Miller, working with Ralf Hildenbeutel on the final touches of my new album, I had to pinch myself to feel that this is actually happening. As unbelievable as it still seems to me, he is the executive producer of Another Day, and I have nothing but gratitude and respect for this great person and pioneering artist.
FAD GADGET – COLLAPSING NEW PEOPLE
When I started to really get into music in my teenage years, I didn't pay much attention to the labels on which the music was released. I remembered the band or song names instead. But later on, when I found out that pretty much all of the bands I was heavily into (Depeche Mode, Yazoo, Fad Gadget, and many others) were all released on Mute, I was speechless.
The first artist who actually released on Mute after The Normal — turning the imprint from an outlet for Daniel Miller's own productions into a real label — was Frank Tovey, a.k.a. Fad Gadget, an innovator and forerunner of the English new-wave movement. One of my favorite songs by Fad Gadget is "Collapsing New People" from 1984. Like many other Mute releases, it sounds as fresh today as it did when it first came out. Challenging and humorous — a timeless masterpiece.
YAZOO – IN MY ROOM
"In My Room" is part of Yazoo's debut album Upstairs At Eric's and the box set In Your Room. It may not immediately stand out, as it is a rather obscure track, but to me it has always been a very special song and a vivid manifestation of Vince Clarke's genius.
I have tons of great memories from the early '80s that include Mute tracks and "In My Room" definitely forms part of some of those. Vince Clarke has always been a visionary and extraordinary songwriter and the entire project and work of Yazoo is something I can only recommend everyone to check out if you are not yet familiar with it.
NITZER EBB – JOIN IN THE CHANT
I could have picked a whole bunch of other tracks by this uncompromising and extremely influential band, but I chose this one, as it was just so huge and such an important part of the soundtrack of those early days of Electric Body Music. I remember it blasting from the speakers of clubs in Frankfurt, where I am from, and it completely blew my mind.
When I saw that it had also been released on Mute, it got me even more interested in a lot of music on this label I had not discovered yet. In my opinion Nitzer Ebb played a significant role not only in the EBM genre, but in the history of electronic music as a whole.
DEPECHE MODE – HALO (LIVE)
This has been my favorite band for so many years; I could fill various lists only with Depeche Mode songs. I could have chosen any other title from their impressive musical output, but "Halo" is one of those very special ones for me. The live cut is an incredible piece of art, and elevates the original version to something even higher than it already was. I was actually attending the concert where this version was recorded, which makes it even more precious to me.
DEPECHE MODE – BLASPHEMOUS RUMOURS
Another Depeche Mode song that brings back really great memories is "Blasphemous Rumours" from the album Some Great Reward. I remember the day when it had just been released. I was at a friend's place; we had the song on repeat and were jumping around the house to it over and over again.
That's really one of the most wonderful moments I have experienced with the music of Depeche Mode, and it is deeply ingrained in my memory.
MOBY – WHY DOES MY HEART FEEL SO BAD?
And here comes another track by an extremely prolific artist with a tendency to push boundaries and innovate. I just love the vocal and the whole atmosphere of it, this beautiful, mournful melancholy. Moby is an exceptional artist I always deeply respected, for his music as much as for his animal rights activism. At the time of its release "Why Does My Heart Feel So Bad?" caught my attention in a special way and for me it has remained a classic throughout all those years.
LOST UNDER HEAVEN – $ACRED ORO 
Lost Under Heaven created a masterpiece with this track. All the ideas in it are mind-blowing — sonically, musically, the arrangement. I very much recommend listening to this whole album from beginning to end, and then you should also check out their follow-up album.
What an untamed energy, what a great, refreshing band.
I am absolutely thrilled that I got the chance to remix one of the tracks from their last album. Together with my friend and co-producer Ralf Hildenbeutel, we remixed "The Breath Of Light," another one of their incredible compositions. The original contains the same haunting and simultaneously blissful atmosphere they are known and loved for.
POLLY SCATTERGOOD – COCOON
Polly is an artist who I absolutely admire and love working with. Thanks to the close cooperation with Daniel Miller and Mute on both of my last albums, I got introduced to her a few years ago and we started working immediately on our "Burn Slow" collaboration.
"Cocoon" is on her 2013 album Arrows and it beautifully shows what she is capable of as a songwriter, musician, and vocalist. She also wrote the lyrics for the title track of my new album Another Day, which I am absolutely happy with and excited about.
APPARAT – ESCAPE 
One artist from the younger generation on Mute is the German singer, musician, and composer Sascha Ring, a.k.a. Apparat. His track "Escape" from the 2011 album The Devil's Walk is an impressive manifestation of his multi-facetted talent. His voice is really something else, and the atmosphere he creates on the whole album — especially in this song — is incredibly haunting and gives me goosebumps every single time I listen to it.
The fact that Apparat is releasing his music on Mute just proves that the label has never in its more than 40 years lost any relevance. In my opinion, it remains the world's best label — as important for contemporary music as it has always been.
CHRIS LIEBING (FEAT. MILES SEATON COOPER) – FAULT LINE
Rarely in your life do you have the opportunity and pleasure to work with a truly unique and indisputable artist like Miles Seaton Cooper — a passionate poet, authentic musician, and vocalist who recently passed away far too early. Here he is on his last collaboration that he did with me for my album Another Day. The original version is the opening track, and there also is an excellent remix out by Plaid.
Miles has left behind some really amazing music and I would urge you all to check it out. This is important to me, and it is also part of the reason why I ended up putting one of my own tracks on this list, even though there are hundreds, if not thousands, of other Mute tracks that would equally deserve it.
All of those tracks are creations by dedicated people who have tried to find new musical directions. They're pioneering spirits — artists with something to say. I feel very humbled and thankful for having the opportunity to release my music on Mute and I hope I was able to give you a little insight into why this label means so much to me….