Considering how busy he's been cultivating Mute's iconic catalog since its modest start on the Rough Trade shelves more than 30 years ago, we can't blame anyone for wondering what to expect from a Daniel Miller DJ mix. Given his role as a synth-pop pioneer (see: The Normal single "Warm Leatherette," which has been covered by everyone from Grace Jones to Nine Inch Nails) and lifelong tastemaker, we expected a solid collection of songs, sure, but not a full-on floor filler, heavy on the tunnel vision techno and dank, dark atmospherics.
As it turns out, Miller's renewed interest in DJing was spurned on by a Berghain set alongside Sandwell District nearly four years ago. The pairing makes perfect sense given how much their tempos (feverish and frantic) and taste (beat-matched nervous breakdowns) overlap, much like the one-off bill Miller is sharing with Vince Clarke (Depeche Mode, Yaz, Erasure, VCMG) in Brooklyn this Thursday. In the following exclusive, Miller shares a mix loosely inspired by one he created live at Berlin's Sisyphos club a few weeks back…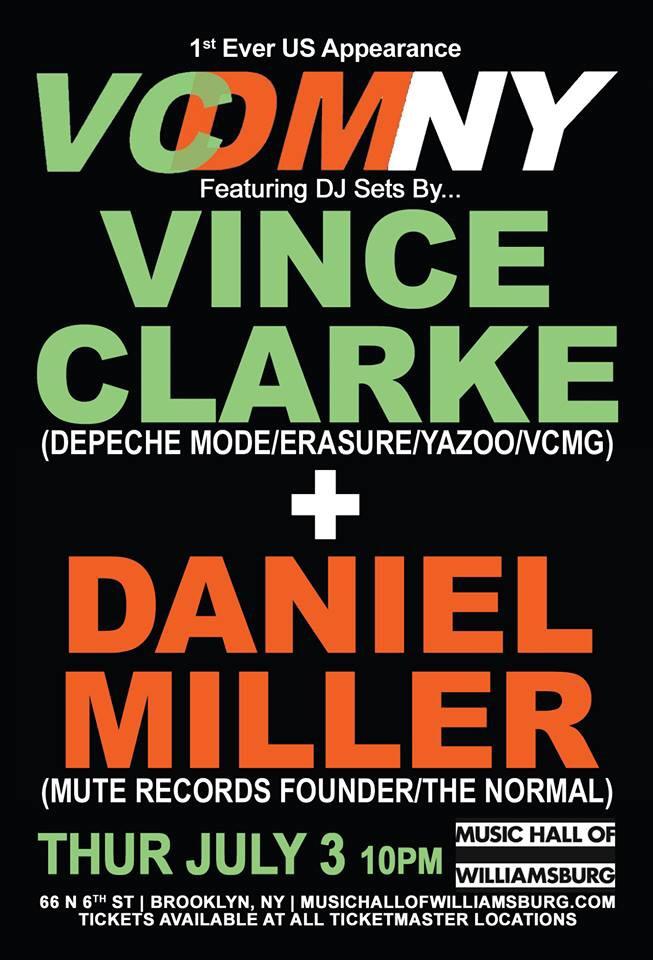 I never really plan my set, especially when I don't know the crowd, I like to relate to the crowd and react to them. I've never played Brooklyn before, so I don't know what to expect but I'm sure some of my favorites from this mix will feature.
I keep my Mute life very separate from my DJ life, and I don't necessarily play Mute tracks as part of my set. However three tracks I play regularly are all remixes of VCMG's "Spock"—the DVS1, Edit Select and Regis remixes (from EP1, 2011). I play these all at the same time, filtering from one to another. If appropriate, I'll have a darker low-key section in the set and these VCMG tracks tend to signal the beginning of that. This particular section usually ends with an older track, Chelonis R. Jones&#8217 "Deer In The Headlights (Radio Slave Remix)."
I really like the producer Roland M. Dill and I'm playing his track, "Tzycho," a lot at the moment. This works really well with almost any audience, whether it be underground or more mainstream.
As for the others, I'm constantly updating my set, and although nothing's forever, these seem to have lasted and are good in any context. —Daniel Miller
Tracklisting:
1. Pedro Aguiar – Kyoto (Original)
2. 109 Groovy – Blu Light (Original Mix)
3. Roy RosenfelD – Soulship (Original Mix)
4. Cassegrain – Olbia (Stripclub Edit)
5. A. Trebor – T.F.R Pt.3
6. John V – Year Zero (Original Mix)
7. Jeff Rushin – Infiltrate (Original Mix)
8. Lewis Fautzi – Loudness (Original Mix)
9. VCMG – Spock (DVS1 Voyage Home Remix)
10. VCMG – Spock (Edit Select Remix)
11. Marcel Dettmann – Radar (Original Mix)
12. Chelonis R. Jones – Deer In The Headlights (Radioslave Remix)
13. Ahmet Sendil, Koen Groenveld – Turboprop (Ahmet Sendil Mix)
14. Roland M. Dill – Tzycho (Original Mix)
15. Cirez D – The Tumble (Original Mix)