Photo BRANTLEY GUTIERREZ
Colin Stetson has revealed his latest solo record: Sorrow, a heated take on Henryk Górecki's classic piece "Symphony No. 3." Due out April 8th through 52Hz, the three-part record features sax parts and new arrangements from Stetson and appearances by members of Liturgy (drummer Greg Fox), Arcade Fire (violinist Sarah Neufeld), and Esmerine (cellist Rebecca Foon). Here's how he describes the project:
We all have those moments when we experience a piece of music that transforms us, and this was one of those moments for me. Over the years, I went on to listen to this record countless times, always determined to absorb every instance of it, to know it throughout and fully. And this dedication to a thorough knowledge of the piece eventually gave way to a need to perform it.

The concept was simple, and true to the original score. I haven't changed existing notation, but rather have worked with altering instrumentation, utilizing a group consisting heavily of woodwinds, synthesizers, and electric guitars, as well as retaining an element of the orchestral in a string section of violins and cellos, which features prominent and decorated Canadian musicians Sarah Neufeld (Arcade Fire, Bell Orchestre) and Rebecca Foon (Saltland, Esmerine).

My approach was "additive", in that I imagined certain sounds or parts, though not present in the original, were (to me) extensions of the emotional core of the piece. For example, the instrumentation is rounded out by the most extreme of those sonic/timbral/musical additions, the drum set. Performed inimitably here by NYC drummer/percussionist, Greg Fox (Liturgy, Guardian Alien, Z's). My background and education in classical concert music is here, as well as a focus on group improvisation. The arrangement draws heavily from the world of black metal, early electronic music, and from my own body of solo saxophone music.

The result is an intact rendition of Henryk Górecki's 3rd Symphony, though one which has been filtered through the lens of my particular musical aesthetic and experience.
Check out an except from the album below, along with a trailer and complete stream of the collaborative record (Never Were the Way She Was) Stetson cut with Neufeld last year…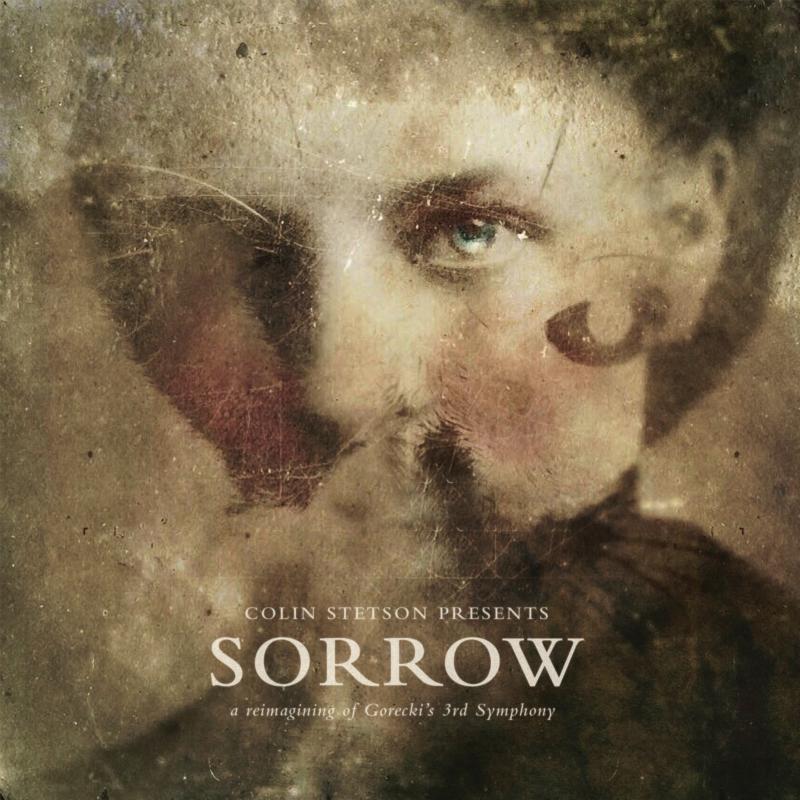 Colin Stetson
Sorrow
(52Hz, April 8th)
1. I
2. II
3. III