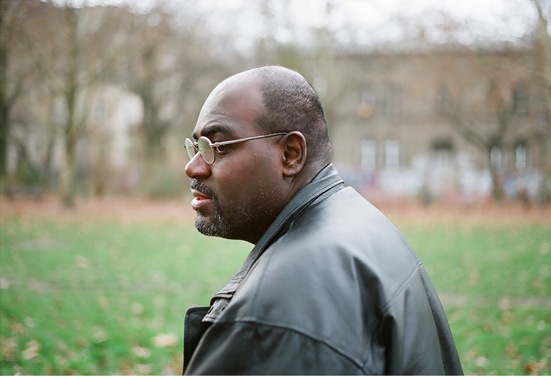 [Photos by Kai Von Rabenau]
A few seconds of "Electron Rider" is all it takes. After that, you're there, smack dab in the middle of Anthony 'Shake' Shakir's Detroit studio as he delivers a growing stack of seminal underground techno tracks. A head rush of killer hooks, really, ones we're fortunate enough to hear now that Shakir's spread 15 years of his best work across Frictionalism, a triple-LP collection of cuts that reach across the record shop aisle from electro to house to just about every trendy dance movement of the past decade.
Dubstep, UK Funky, space disco, whatever–it's all hinted at here, among other things, as Shakir follows his synthesizers and sample banks to the heart of…something. What that may be is up for debate. After all, Frictionalism is the sound of someone who hasn't figured it all out quite yet, and is perfectly okay with that. Us, we're happy digging into one of the most restless, ultra-modern electronic music compilations we've heard in a while. Seriously; this thing could have been tracked by Aphex Twin in a marathon session last month and we wouldn't know the difference. It's that good. And if 35 songs is a bit too much for your blog-addled brain to digest, well, we've got the man himself here to tell you about 10 of his most important productions, including one he even forgot about for a minute there…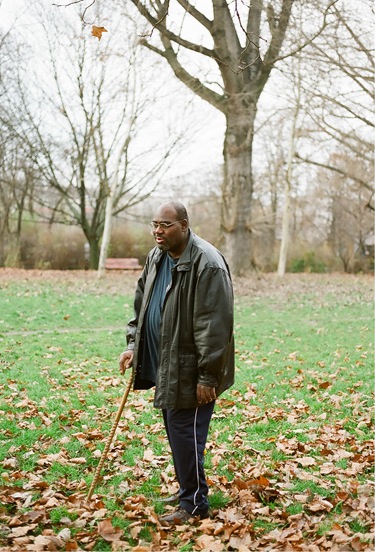 1. "Live For Friction"
I was trying to make an electro type of track from a more musical approach. The mistake I made was not approaching it from the beat. Electro is based on the beat. The best of a failed experiment.
2. "One Beat (Just Wont Do)"
I started with the "One Beat" hook and built the song around it. It was self-explanatory to me.
3. "…Like a Dream"
Beginning with the chords, I wanted this to work for a ballroom dancer. It took a month just to make the bassline.
4. "Electron Rider"
I found a nice loop to start with, and wanted to feel like the singer was floating through the wires, traveling through time and space.
5. "The Floor Filler"
This was for the club. I don't think the sound is as big as the title–there isn't enough [bass] on the track, but the energy level is there and it was fun to make.
6. "Madmen"
This track isn't actually on the compilation, which I didn't realize until someone on the Internet pointed it out. This was me trying to imitate the breakbeat records that Reinforced [Records] was doing at the time. I told Dego (of 4hero) that I was going to try doing some breakbeat stuff. He asked me why? I said to see if I could do it. He suggested I keep doing what I already did. I took his advice.
7. "Here, There, & Nowhere"
This is one of many attempts to make a hip-hop track for some rappers I worked with. They were not satisfied with what I presented to them. I tried again, but I never ended up making what they were looking for, so I put it out as a track for my record.
8. "Fact Of The Matter"
I was trying to find a unique sound that would set me apart from what others were doing, with a funkier touch, and feel.
9. "Your Little Black Robot"
Robots are gender neutral and sexless. Not human. Science is about research. I liked George Clinton's approach to blacks in space with the Mothership Connection. I borrowed it for this title.
10. "My Computer Is An Optimist"
I thought, 'What is it with computers always being portrayed as unfeeling machines?' All they do is count. So I imagined my computer smiling–happy, groovy and funky.
–
Anthony 'Shake' Shakir appears at The Bunker's second Brooklyn-based Unsound party tonight. Details are here. Shakir will also celebrate the release of his new record in the Netherlands on Friday, February 26. The legendary Theo Parrish shares that bill, so don't sleep Dutch readers!