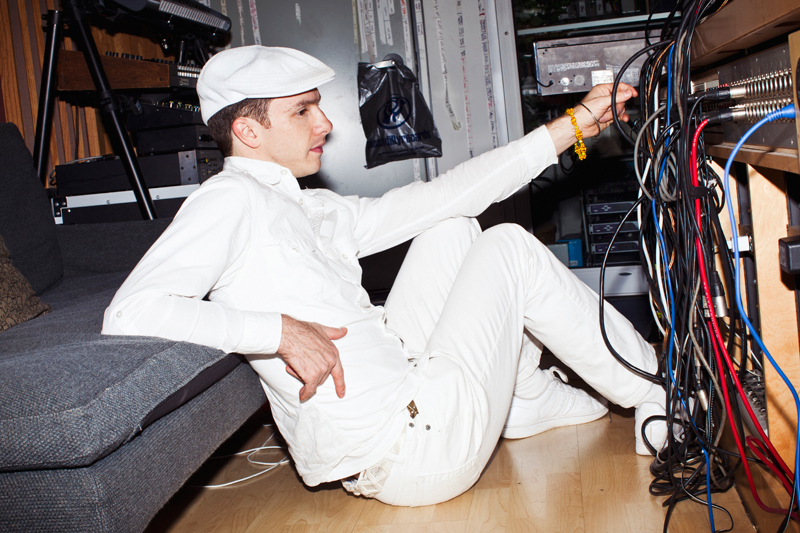 Photo by Aaron Richter
As you may have noticed in the flyer to your right, we're hosting a free holiday party tomorrow night to celebrate the release of our year-end issue. All you have to do is RSVP to events@grandlifenyc.com and show up at Tribeca Grand around 11, when Veronica Vasicka of Minimal Wave records sets things off with some choice rarities from her extensive vinyl collection. Xeno & Oaklander will follow that up with a live set around 12:30, and Gavin Russom (The Crystal Ark, Black Meteoric Star, LCD Soundsystem) and Ilirjana Alushaj (Typical Girls, Apache Beat) will close the night with some more s/t-approved dancefloor favorites. Oh, and if you're worried about getting sauced in such classy environs, drink specials include $5 beers and $8 Stoli cocktails.
So with all of that in mind, we'd like to revisit three exclusive Needle Exchange mixes, a handful of MP3s and some year-end content from Russom and Vasicka after the jump. See you tomorrow!