Soundtrack of Our Lives is a recurring feature where we ask our favorite artists to process their past via their favorite records. On deck this week: FaltyDL, the elusive producer who just released a doozy of a record (A Nurse to My Patience) that's been described as his "biggest departure yet"….
The Record I Most Associate
With 'A Nurse to My Patience'
I immersed myself in a few artists while recording this album. Talking Heads, The Cure, Brad Laner, Muzz…. To be honest I listened to folks who ended up featuring on my album. I also wrote Stay Close to Music (Transgressive, 2022) for Mykki [Blanco] simultaneously, so that may be the closest thing emotionally to my album for me.
Over the years, one thing has become apparent: I have zero idea when my muse will show up. The best I can do is listen to a lot of music and hope to get inspired.
The Record I Rightfully
Judged By Its Cover
Headless Heroes of the Apocalypse (Atlantic, 1971) by Gene McDaniels. I bought this album first on CD at Cutlers Music in downtown New Haven, where I am from. They didn't have any 'listening stations', so it was a purchase purely because of the cover and the name. I knew this album had a power to it just by looking at it.
I later came to find out its status as a holy grail of samples for hip-hop. You will just put a track on and go, 'That's from this song?!' And Gene's attitude toward sampling was elevated. He loved being sampled and repurposed. Very rare for his generation.
The Record That Made Me
Want to Be a Musician
Frank Zappa's Freak Out! (Verve, 1966). I don't think I understood the record or even liked it very much, but it sure impressed my dad. When my dad, a psychiatrist, would put on a record and look so passionately astounded by the music, it was pretty clear how much he respected musicians. If I could become a professional musician he might just be that proud of me.
Of course he would have liked whatever I did, but it was fuel for years. He wanted to be a movie critic and write poetry, but took the 'easy' route by becoming a doctor. What? I fully understand how difficult it is to be a full-time musician and TBH, it's probably harder than going to school for a number of years.
The Record That Made Me
Want to Become a Producer
Endtroducing (Mo' Wax, 1996). I couldn't understand the drums on this album as a kid. I had no concept of chopping up breaks. I thought DJ Shadow was just an incredible drummer! I had to figure out what he was doing. I opened for him years later and handed him a thumb drive of tunes. Was very full circle.
The Record I've Bought For
Friends Because It's That Good
Amen Andrews vs Spac Hand Luke (Rephlex, 2006). I've bought four copies of this record and gifted three. I told Luke [Vibert] how much I liked it and he gave me all this unreleased Amen Andrews, some of which I ended up releasing on my label Blueberry Records!
I don't know what gifting an album looks like in 2022. No one I know plays records anymore. Maybe I just make a friend a playlist?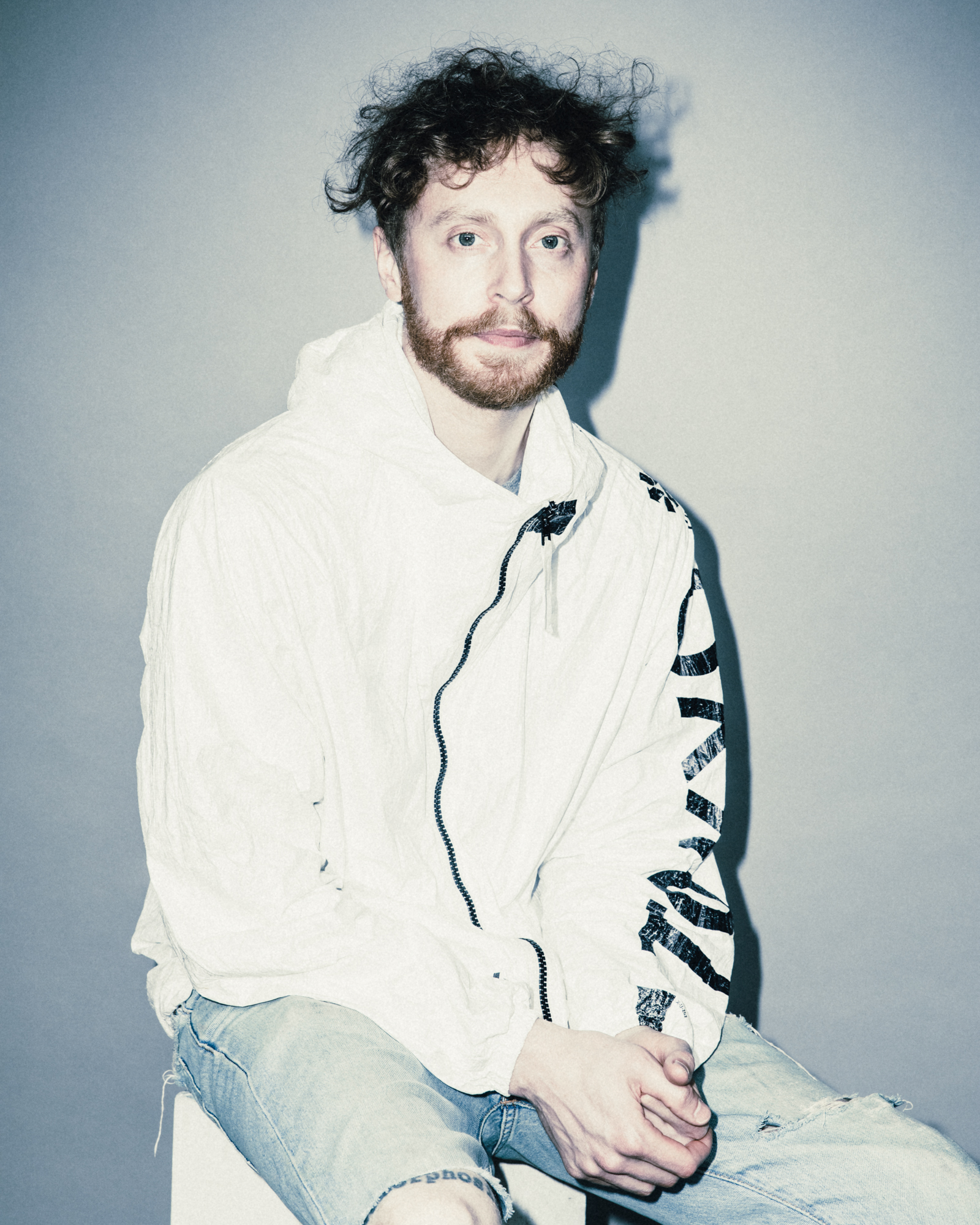 The Record I Wish I'd Written
There are so many, but my head will explode if I allow myself to get that competitive. I have to realize that no one can do what anyone else does quite the same. And there is no correct way to do something and no right or wrong either. Work on a tune for 10 years or 10 minutes; it's still a unique object with loads of meaning. Plus version one always has the best energy!
The Record That
Nearly Drove Me to Tears
Listening back to Silver Jews makes me cry. With the hindsight of knowing what David Berman was going through, it's just so sad. Their music sounds like a pure transfer of energy. Most of his lyrics are just him dissing himself. It's kind of wild.
I hope to be that transparent with my songwriting at some point, but keep it together mentally and stay healthy. There has to be a connection there.
The Record That
Drove My Parents Crazy
Squarepusher's Go Plastic (Warp, 2001) coincided with a new stereo in my childhood room. It broke my parents' brains. Over and over again that record shared my house.
The Record I Play
At Least Once a Week
While recording my album, and basically through the entire first year of the pandemic, I didn't stop listening to the debut album by a band called Muzz. I had collaborated with the singer Paul Banks on a track for my album, and he had just released this new project. It hit a chord in me I hadn't tickled in years. No one was going to clubs really so it fit perfectly in my morning routine in the studio. Light shining in, hot coffee, and this album got me through many months.
There are two or three lyrics on that album which send me into my feelings pretty hard. "Don't call me stupid." "Picking up work in the city." I dunno; it just really made me feel understood in some way? I think that's the best thing music can do. Just make you feel seen.
FURTHER LISTENING