"It's kind of an unfinished sound," explains Markus Sieber, referring to his ambient debut under the name Aukai. "Not too processed. It invites you in. This is what I think is important—the listener has a chance to go inside the music."
You're not alone though. In the following exclusive, we stream Aukai's self-titled album in full alongside a track-by-track commentary by the Berlin-based composer/multi-instrumentalist. In the words of Wayne Coyne and The Soft Bulletin, "it's getting heavy"…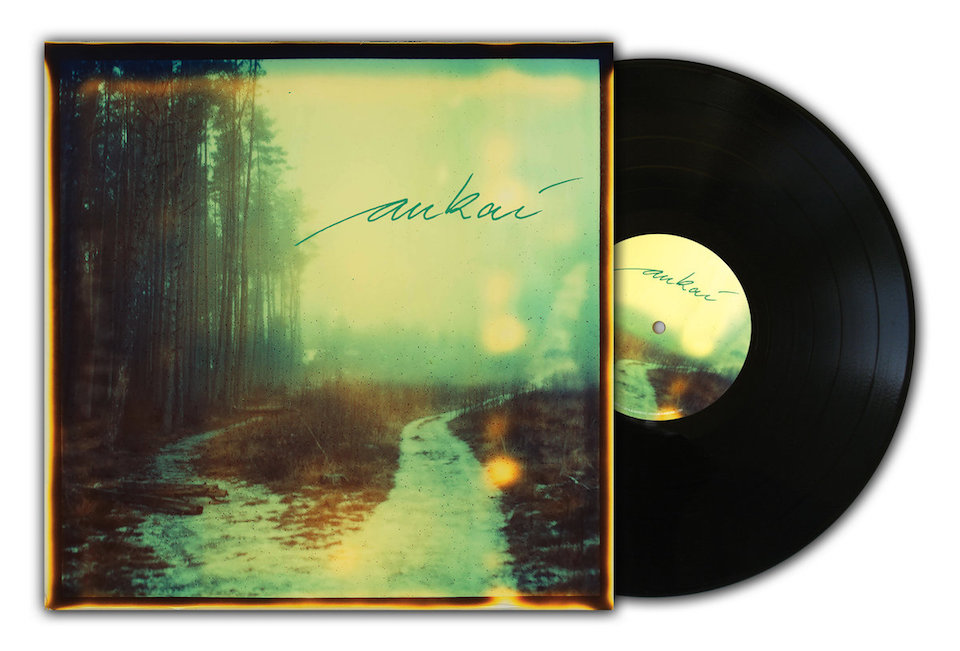 "LAST DAY"
This opening track was written during a pretty sad incident; a friend had disappeared in the mountains in Mexico while hiking. We waited for him three days, until rescue teams finally found his dead body. He had fallen off a cliff. It was around New Years. He had left for his hike on the last day of the year. The track describes my inner process, with the first part being contemplative—in a waiting mood, somehow draped and indecisive—whilst the second part releases the tension, a letting go.
"ALTO PARAÍSO"
This track was inspired by my visit to Alto Paraíso in Goías, which is a sort of Brazilian Savannah—a vast grassland with widely spaced trees. A fragment of melody carried by the wind blowing over the meadows. I kept the instrumentation very sparse to have the space itself unfold. It's just a Ronroco (a Latin American string instrument), a few traces of piano, and Martyn Heyne playing a minimal pad on Juno-60.
"AGUA AZUL"
I think this track really features beautifully the ensemble work of musicians. One of my visions when I started the project was to have it as a creative playground and meeting point, giving space for collaborations between unique artists who inspire each other. During the process of recording I was often so moved by all the enthusiasm and dedication everyone brought to the journey. Most of the musicians have been colleagues and friends for years, but one highlight for me here was to get to work with Anne Müller on cello. Martyn, who recorded and mixed the album, had kindly suggested her for this project and latest after Anne's collaboration with Nils Frahm for the stunning soundtrack of the German movie Victoria, I have been wishing to work with her. I really love her sense of minimalism and dynamics, and the transcendent, colorful tones she creates on the cello.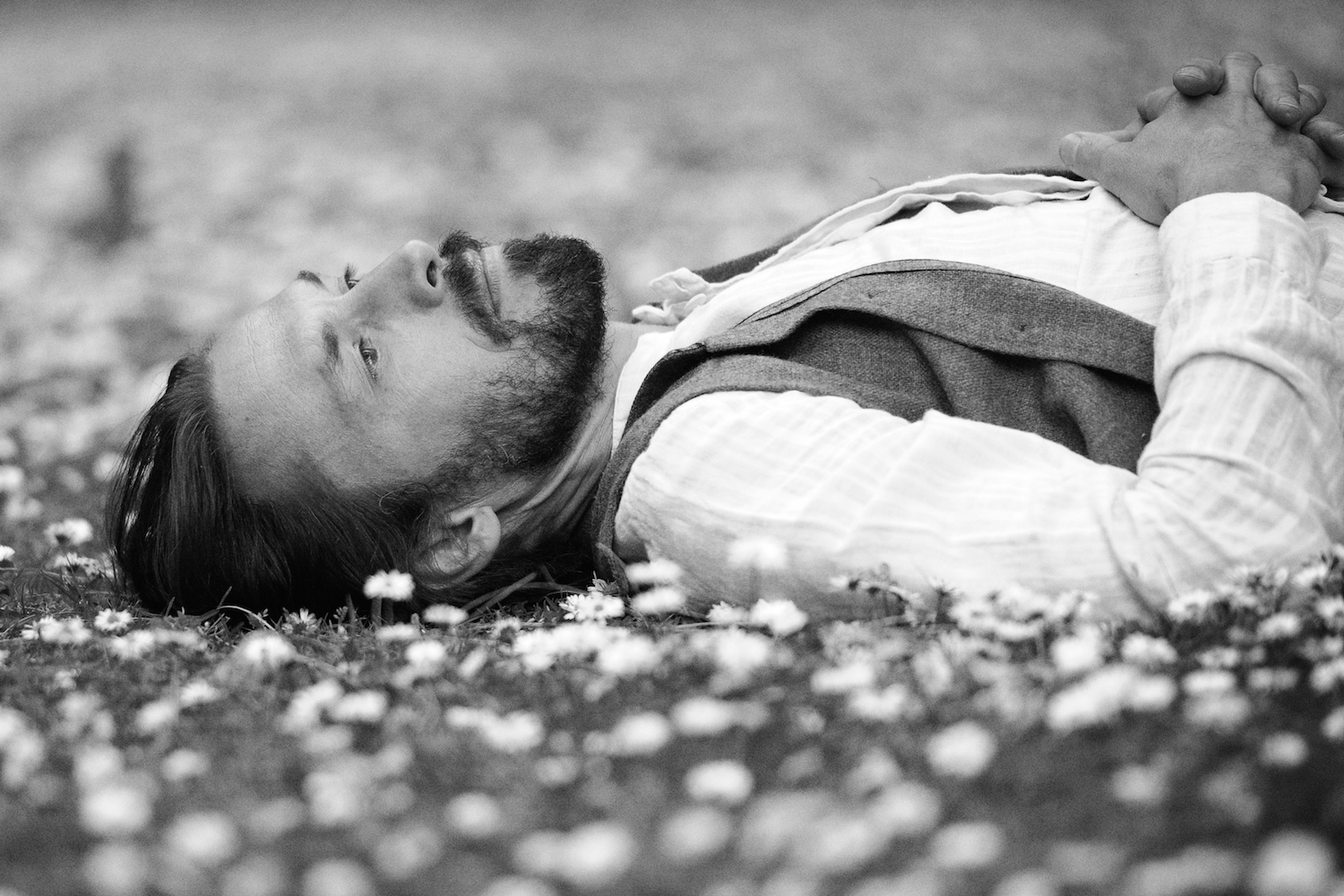 "COLORS OF DAWN"
Just as the name says, it contemplates daybreak. The play of colors rising and disappearing in the early morning sky. A feeling of fragility blended with clarity and destiny. A wonderful ensemble work played with much sensitivity and intuition.
"CACHOEIRA"
"Cachoeira," meaning waterfall in Portuguese, was inspired by the same trip to Brazil as Alto Paraíso. This region is so rich of rivers and waterfalls. It's the track on the album which goes farthest into an electronic direction, merging the acoustic and natural sounding layers of the Ronroco with Fender Rhodes, synthesizer, and beats. For each piece on the album, I had a particular vision for the instrumentation and musicians I wanted to collaborate with; for "Cachoeira," I worked closely with my brother Alexander Nickmann, a Berlin-based sound designer and composer.
"HIDDEN"
Hidden, retreating from the world into a hideaway, and relating to things from a different perspective, where your daily concerns can't get a grip of you. Immersing into your own world of dreams, flashing memories and secrets of childhood…. I so enjoyed recording this piece with my wife Angelika on piano and I am very glad to premiere here today this beautiful video poem created by Anton and Irina of St. Petersburg's PsyDoc Film:
"SNOW"
A Colorado winter day buried in snow; everything has stopped. Bitter sweet solitude and silence tattered by storm gusts. My new instrument from Argentina—the Ronroco—had just arrived. A perfect day to try it out; I am fascinated by the pristine sound, and this sonic snapshot remains.
"FIRST OF MARCH"
I did a first draft on my birthday, March 1, while traveling in India and fine-tuned it later back in Colorado. Needless to say, this particular date has always marked an auspicious day for me. As a child, it represented a day of huge expectations and my very personal beginning of spring. I had fun playing around with polyrhythms on the guitar and then arranging it together with my brother, Alex, as a rising wave of synth layers and beats, splashing into nothingness at the end.
"WIND RUNNER"
When I go for a run, it always gives me a little kick of freedom, a sense of not being bound to anything. Once the piece starts it just goes further without coming back; it cycles around the same center but in different patterns moving forward without going anywhere. The basic idea came from a late-night improvisation of Angelika on harp and me on guitar playing around with rhythmical phrases. Later I developed it and added the harmonic cycles. I think that Anne's cello pulses, and Jamshied's colors on the Prophet 5 enriched it with a lot of interesting textures.
"FEATHER"
A lullaby for my 11-year-old daughter; a moment between the worlds, echoes from the day merge with flashes from the dream realm. The Ronroco is doubled by muted piano and Wurlitzer played by Jamshied Sharifi, offering a delicate sonic texture for the violin lines to glide on performed by Bogdan Djukic. The Fender Rhodes played by Alex Nickmann provides a dark undercurrent as a metaphor of the unknown.
"FLED AWAY"
Inspired by these last lines of Rimbaud's poem Eternity:
It has been found again.
What? – Eternity.
It is the sea fled away
With the sun.
"CHILDHOOD"
As mentioned before, somehow the entire album has a lot to do with sensorial memories. A feeling arises, provoked by a thought of bygone past or the fragrance of lilacs blossoming in May, then you express it as musical phrase and a whole inner photo album of your childhood can open. The melody here is like a children's song—a calling from the past picked up by contemporary dynamic and beat. I tried to describe a moment where a nostalgic thought can become a driving force in the presence.
"NIGHT RAIN"
Originally this has been another lullaby with lyrics for the kids. (If you have a lot of children, you have to come up with many lullabies.) I really loved Jamshied's piano improvisation here, intentionally only meant to be as splashes of rain between the main vocal melody of the original song. I felt that it could work beautifully as an instrumental minimal piece, so I muted everything besides a quiet layer of B3, and left the piano on its own and only gradually added other instrumental elements.