Cash rules everything around BUSDRIVER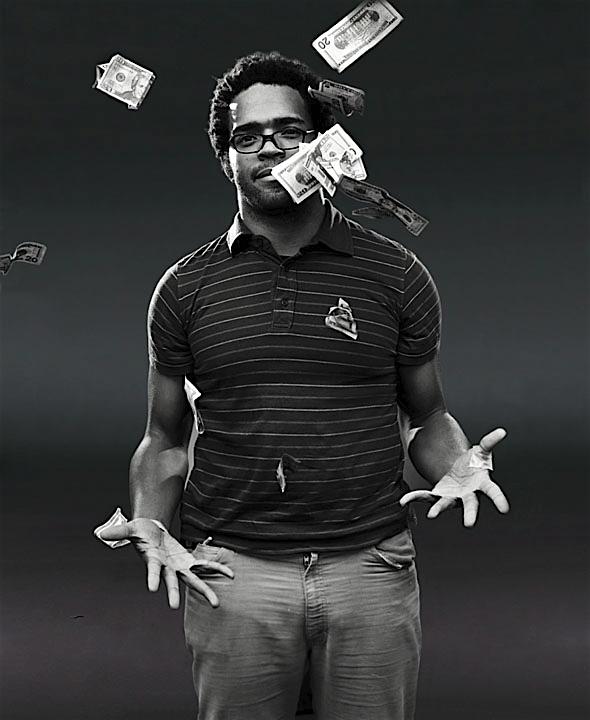 The last time we posted about Flying Lotus, the rightfully-acclaimed producer was promoting his latest single ("Parisian Goldfish") with low-budget porn. While it's still brimming with the bump, bump, bump of Lotus' buffered beats, "Will He" takes an unexpected detour into politics just in time for Barack Obama's inauguration next Tuesday.  With Busdriver behind the mic, slinging lyrical barbs at a rapid clip (all we can make out are random phrases about Henry Paulson, electric cars and auto-tuned remixes), the three-minute track is a breathless tribute that makes sure to ask questions like "Will he/Denounce Israeli airstrikes/Will he/Punch out Jeremiah Wright." And our personal favorite: "Will he/Be the realest nigga alive".
We can only hope, right? Check the free download after the jump, courtesy of our pals at Mush Records.
Flying Lotus (featuring Busdriver), "Will He"
[audio:http://www.self-titledmag.com/wp-content/uploads/audio4/01%20Will%20he_Inaugural%20tribute_.mp3]