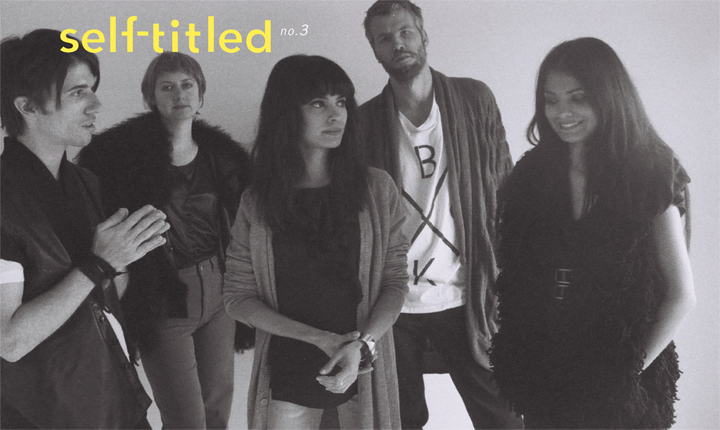 We know–as lovely as J. Bennett's story is, you're tired of reading about Jay Reatard and eagerly awaiting the next digital, interactive issue of self-titled. Well, we're happy to report that the cover image above (curated by our friends at Oak) is from ST003, our third irreverent but insightful collection of exclusive  stories and eye-gouging photography. As you can see, we dropped Free Blood and School of Seven Bells in the same room for the first time to discuss the ballsy 180's both bands did after ditching their more established gigs (!!!, The Secret Machines, On! Air! Library!). Their answers may surprise you.
Other stories to look forward to include:
A long awaited, and ridiculously epic, post-mortem discussion with cLOUDDEAD.
A stop by Conrad Keely's (…And You Will Know Us By the Trail of Dead) art studio.
These Are Powers on the finer works of Missy Elliott.
A track-by-track breakdown of Titus Andronicus' debut by the ever-frank Patrick Stickles.
Circlesquare reveals David Lynch's most startling scenes.
Los Campesinos! give us a guided tour of Cardiff.
Zombi make a strong argument for why Genesis isn't godawful.
A lengthy Q&A with the director of the Arthur Russell doc Wild Combination.
Plus pieces on Xela, Cut Off Your Hands, Oneida and more.
To celebrate ST003's release a tad early we're hosting our soon-to-be-monthly OSCILLATIONS party Friday, January 16, with live sets from our cover stars, a special acid set from Juan Maclean and a DJ set from one of DFA's day-to-day dudes, Justin Miller. Things get started right at 11 and should run straight up through 4 as we all battle the bitter cold together. For more info, E-mail events@self-titledmag.com. We also have a slew of free songs (and a special DJ set) below this Friday's flyer.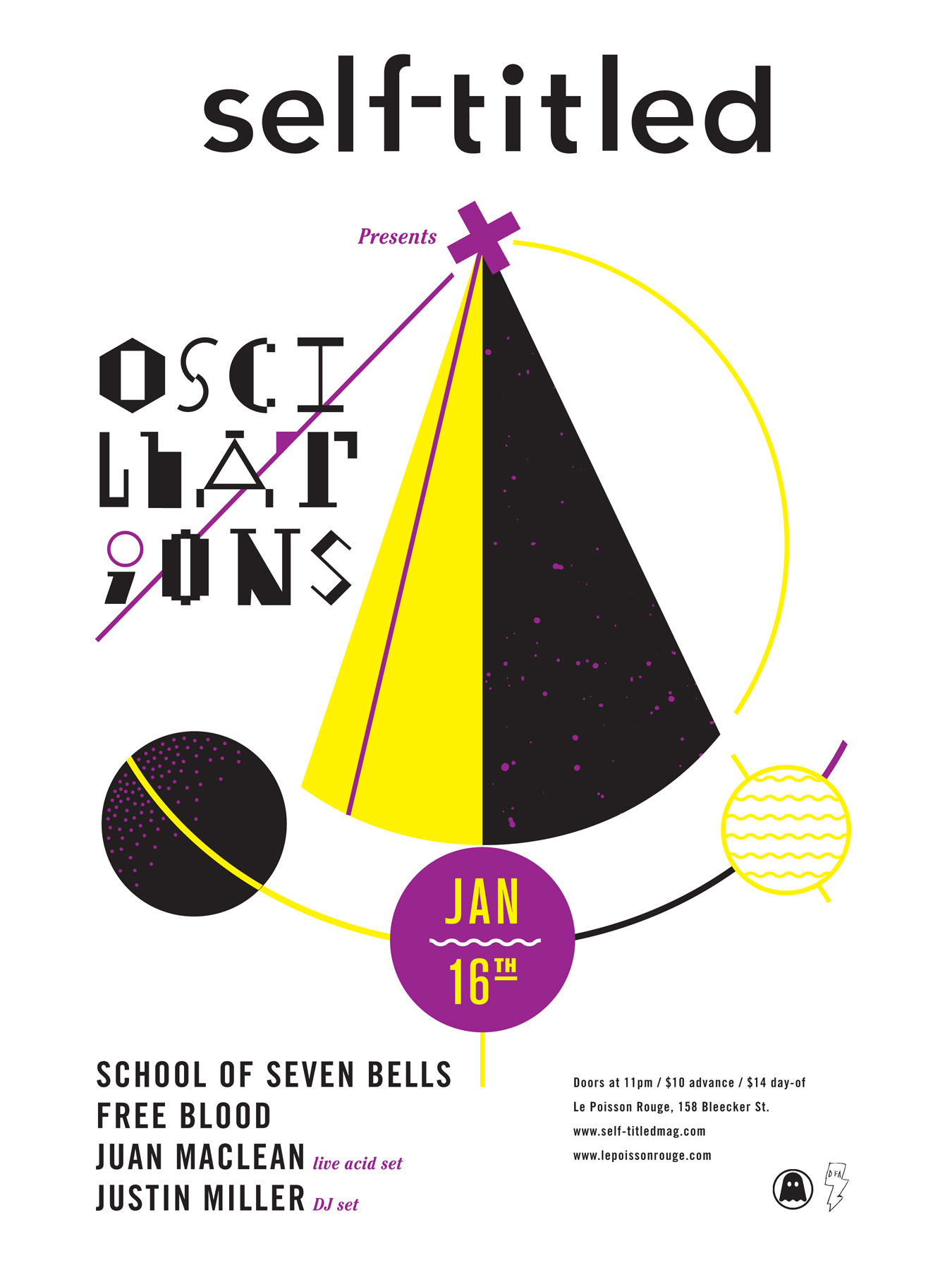 FREE BLOOD:
SCHOOL OF SEVEN BELLS:
JUAN MACLEAN:
JUSTIN MILLER: