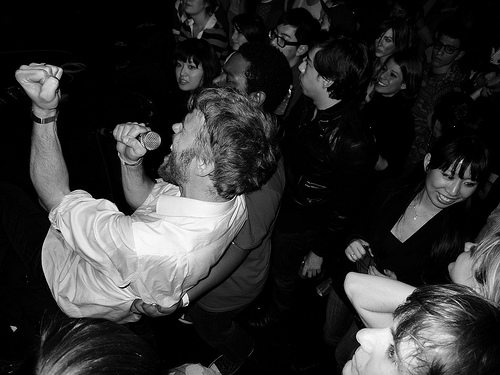 Words and Photos by Aaron Richter
Sold out, they said. And we say, thank you! New York City packed into (Le) Poisson Rouge on a frigid evening this past Saturday to catch self-titled's Oscillations party, featuring performances by Free Blood and School of Seven Bells with DJ sets by The Juan Maclean and Justin Miller. The venue was crammed. The fog was dense. The dancing was abundant. The drinks were spilled. And the acts were fantastic. Special thanks to Ghostly and DFA for helping make this evening happen and to (Le) Poisson Rouge for totally understanding when we just needed to get one more (promise!) person in on our guestlist.
[DFA dude and generally awesome guy Justin Miller worked the decks between sets.]
[(Le) Poisson Rouge was packed at capacity for the set by upcoming self-titled cover stars School of Seven Bells.]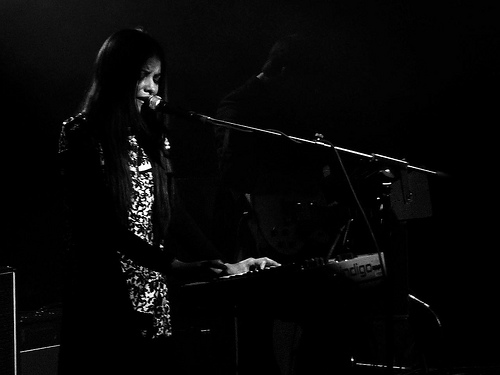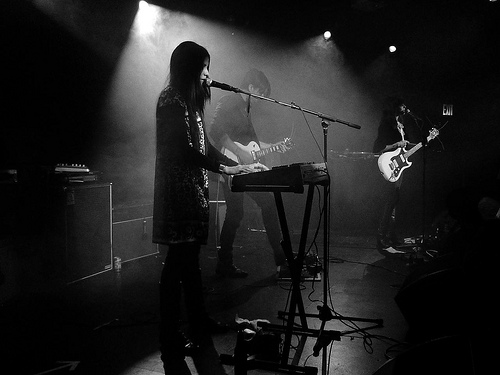 ["Half Asleep" proved to be the crowd-pleaser. NYC really loves this band!]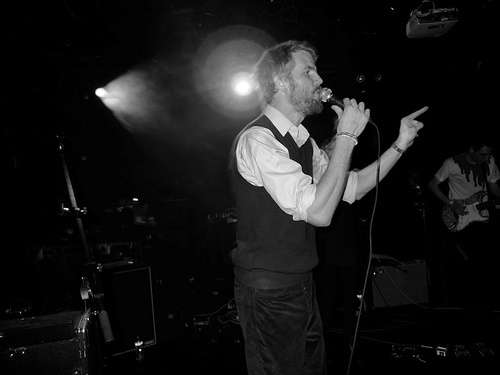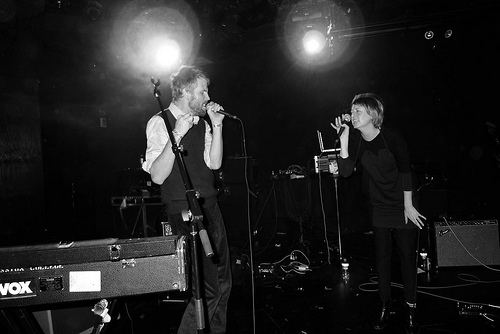 [self-titled Art Director Garrett Morin fell in love with Free Blood singer (and upcoming S/T cover star) Madeline Davy.]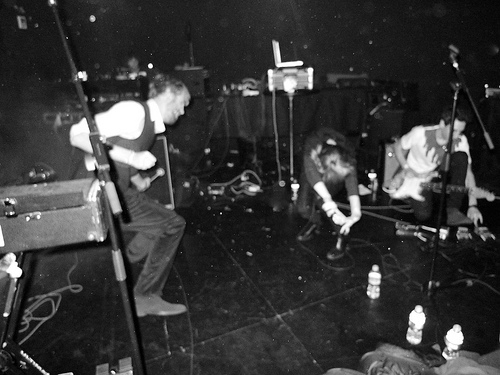 [John Pugh dedicated "Grumpy" to Barack Obama before starting a chant of "Four more days." Then everything got crazy.]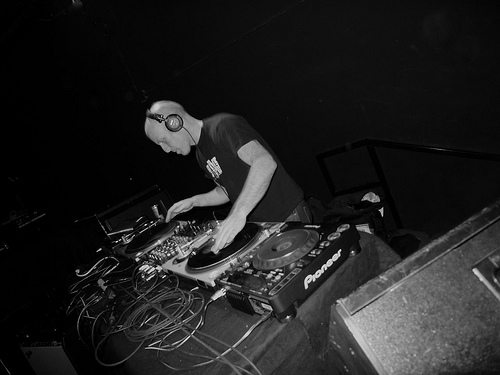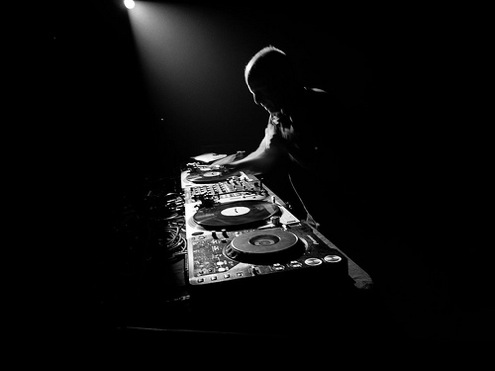 [Dunno what happened to that "live acid set," but Juan Maclean spun great tracks late into the evening, including cuts from his upcoming album, The Future Will Come.]
For more photos, check here and here. Thanks again to everyone who came out.
Also, despite popular demand, we still have a few limited-edition screen-printed posters for the event available. Each poster is numbered and signed by its designers, Damien Correll and self-titled Art Director Garrett Morin. E-mail Andrew if you're interest in purchasing one, post paid, for $15.