The following story is taken from the spring issue of our iPad magazine, which is now available via the App Store… 
Photos by Jake Michaels
Words by Jeff Weiss
First steps are difficult when you can't find the right path. This predicament plagues Mark McGuire as he repeatedly attempts to locate our chosen meeting point: the grizzly bear statue at the western end of Los Feliz's Griffith Park.
For roughly an hour, McGuire performs automotive triple axels around the 4,300-acre city park, driving past tunnels, zoos, and countless clusters of verdant oak trees, wild sage and manzanita. It's a hypnotically sunny December afternoon in the former Emeralds guitarist's new home of Los Angeles, and the city's largest public space looms like an evergreen labyrinth.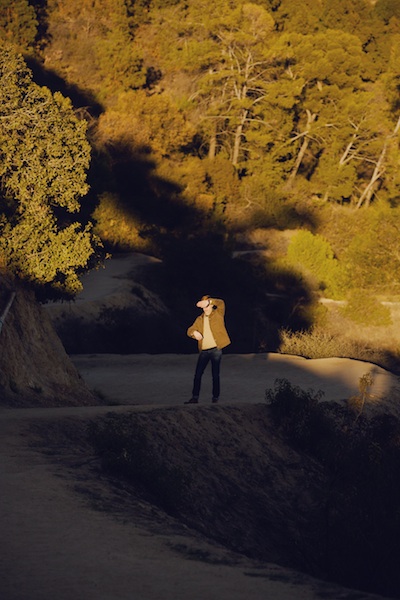 We're trying to meet up for a hike and talk about his burgeoning solo career, the film scoring opportunities that spurred his relocation and the dissolution of Emeralds. But the lack of entrance signage makes things difficult. Should you be so inclined, you can extrapolate this as a metaphor about McGuire's career to date.
Since the middle of the past decade, when McGuire, John Elliott and Steve Hauschildt formed Emeralds in Cleveland, the guitar virtuoso has amassed one of the most daunting catalogs in modern avant-garde music. Between 2006 and their 2013 break-up, Emeralds dropped more than 40 LPs, 7-inches and self-released cassettes full of gorgeous drones, inspired by free jazz, noise, prog, Teutonic '70s space rock and minimalism.
McGuire's solo catalog sprawls equally: liminal guitar experiments recorded in the dead of night, analog tapes spliced and looped, VHS musical collages, even a tender Christmas record. There's also Bone Thugs N' Harmony & Mark McGuire, where the kid from the west suburbs of Cleveland riffed over tracks from the barbershop-gangsta rap icons eternally bound to East 99th Street and St. Claire Avenue.
His Dead Oceans debut, the recently released Along the Way, may be his most accessible entry point, elliptically corkscrewing its way toward transcendence. It's psychedelia without lysergic gibberish or Wah-Wah pedal wankery. A talkbox threnody croaks at funk god Roger Troutman. There are Alice Coltrane–like meditations of Turiya (pure consciousness). It's the hero's journey in album form: cinematic, expansive and searching for the miraculous among the quotidian. The lagniappe is 20 pages of liner notes that are part thank-yous, part spiritual quest inspired by Joseph Campbell, Carl Jung and mid-century philosophical guru Manly P. Hall.
"Everything is interrelated," says the 26-year-old shortly after discovering the bronze bear bust. "I've been studying psychiatry, science and comparative religion—the similarities between Buddhism and Hinduism—basically probing different areas for specific truths to try to figure out what's going on around me."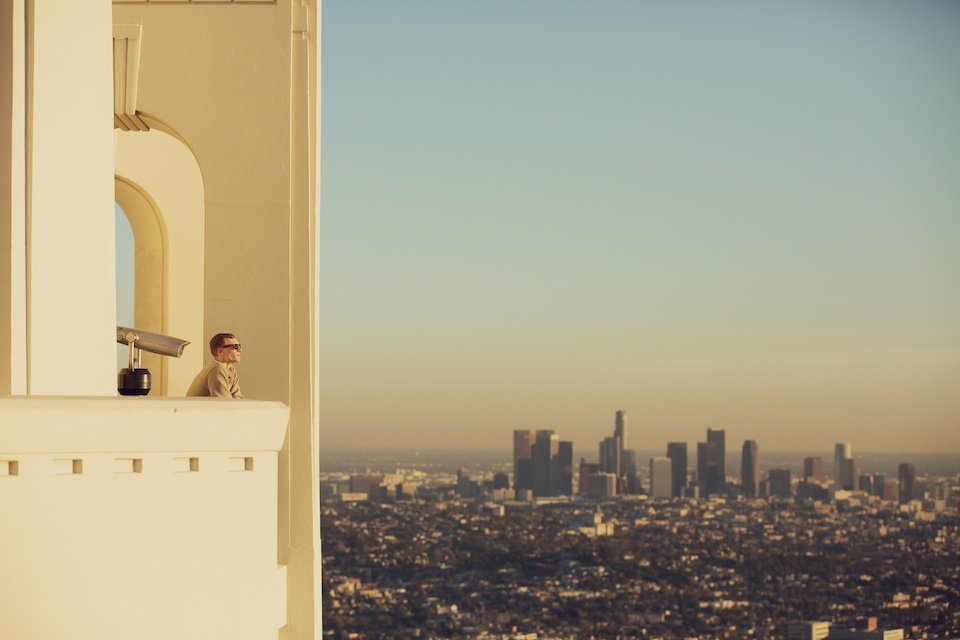 The hike is underway. Dust trails. Perpetual bloom. Birds. There are gawking fanny-packed foreign tourists, nuclear families and Hollywood trail girls in yoga pants. Most are Instagramming preposterously beautiful skylines to taunt those in colder climates. McGuire does nothing of the sort. The copper-haired multi-instrumentalist is more apt to be holed up in a library studying theosophy than glugging away on social media. His pale complexion is still beholden to Cleveland and Portland, the city he lived in from 2011 until this past summer.
Like many before him, the film industry lured McGuire to LA. The Afghan Whigs' Greg Dulli passed McGuire's work to a music supervisor, who invited him to record demos for the score to Get a Job—"a comedy," according to IMDB, centered on "a recent college graduate, his friends and their attempts to secure employment." Stars include Bryan Cranston, Alison Brie and Anna Kendrick. As of press time, no release date has been set.
"It was really fun," explains McGuire. "I'd have to watch cues of Bryan Cranston, and he can do anything. He's hilarious, and you realize what makes a good actor. I originally recorded stuff similar to my solo music. It worked well for certain parts, but they said it kind of made the movie not funny. So I came out and did a week of comedy demos that fit better."
"A lot of the Emeralds stuff came from us being in a down state. You can't harp on the sour notes, or it eats away at you."
Neither McGuire's solo material nor Emeralds were known for humor. The records are mysterious abstractions to be untangled—dense complexities, not over-the-top slapstick. But McGuire is lighter natured than the metaphysics would make it seem. He jokes about the bad haircut he recently got in Pasadena from a man with a tattooed face and waxes rhapsodic about the merits of Bill & Ted's Excellent Adventure and Back to the Future.
The musical discipline comes from blue-collar Cleveland roots. Ever since McGuire can remember, his father has woken up at ungodly hours to work in wholesale produce distribution. Since he was nine, McGuire has been constantly practicing and recording music. Emeralds formed not long after he dropped out of the psychiatry program at Cleveland State to pursue music full-time.
Upon inception, Emeralds were welcomed into the Midwest experimental underground and quickly became vanguards. Mesmerizing live shows and critical praise for 2010's Does It Look Like I'm Here? helped them expand their fan base beyond people who regularly buy cassette tapes. A year later, McGuire moved to Portland, and the band befell the fate of most long-distance relationships.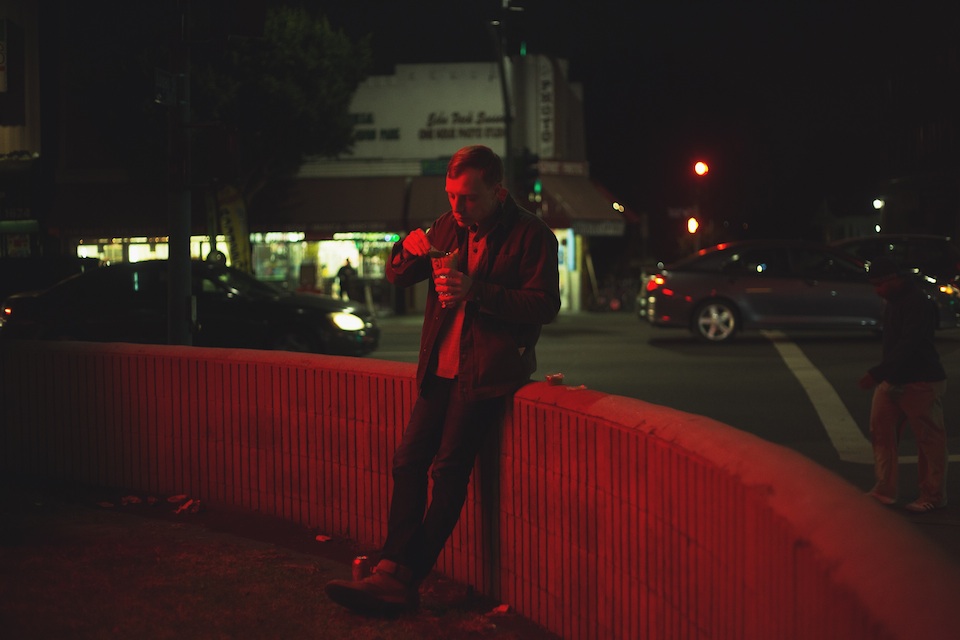 "We all talked about moving to LA together and then Berlin, but ultimately, they wanted to stay in Cleveland, and I wanted to get out," McGuire says as we reach the top of the observatory, famous for the knife-fight scene in Rebel Without a Cause. There are no ghosts of James Dean—mostly whining children stuffed full of fried snacks by exasperated mothers. This view is why people move to Southern California. McGuire messes around with a telescope.
"A lot of the Emeralds stuff came from us being in a down state," explains McGuire. "You can't constantly harp on the sour notes, or it eats away at you. Before I left Cleveland, I was getting bummed out and wanted a fresh experience."
The band attempted to make it work for 18 months before calling it quits this past year. Originally, they were going to press on as a two-piece but wisely realized the alchemy of Emeralds stemmed from the bond the trio had forged over innumerable DIY shows in dingy rust-belt basements.
"We're still good friends, but things started to change, and you can't act that things are totally right when they're not," McGuire says.
We get a coffee and start walking back down the hill, darkness slowly creeping.
"When your passion turns into a job, you're basically running a company that you built from the ground up with friends," adds McGuire. "But then you realize that not everyone wants to do that job every day for the rest of their life."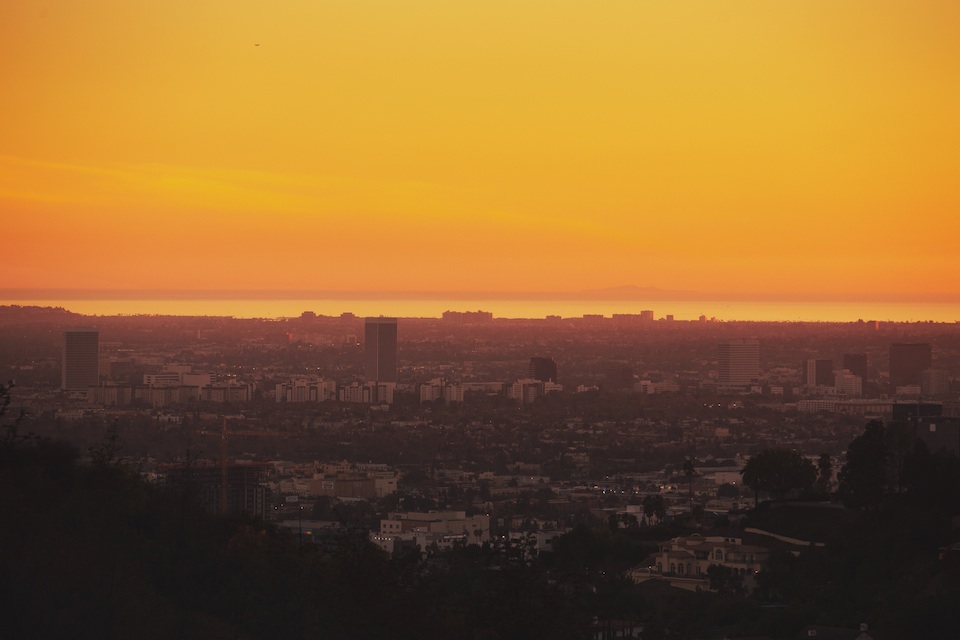 If you consider their experimental makeup, it's actually a testament to their bond that they made it seven years. McGuire says he's currently working on four or five records. One is an R&B-funk project. Another is a tribute to Roger Troutman. There is a loose concept record about Atlantis, a lifelong obsession. The research fuels the music and vice-versa. He is one of those people who is always trying to test himself, not out of senseless risk or pretension, but because he's always seeking a new and different loop.
"Lately, I'm trying to get back to how I felt as a young kid, where you feel the world is a magical place," says McGuire, as we near the trail's end. These subjects include but are not limited to astral projection, Carlos Casteneda, the '80s baseball film Major League, and the recurring dreams that he's had his whole life.
"I'll be back in Cleveland at my grandmother's house. It'll always be the same time…this weird eerie incandescent pre-dawn. No one is around, and I'll be in the middle of the street. I almost don't want to talk about it because I don't want to bring it into existence," McGuire says half-joking.
A few more words are exchanged. It's twilight, the park is about to close, and we're back at the bear statue where we began. Before he leaves, McGuire laughs with a sense of self-awareness and notes, "It's funny…. There's a lot of questions we've started but not answered." //