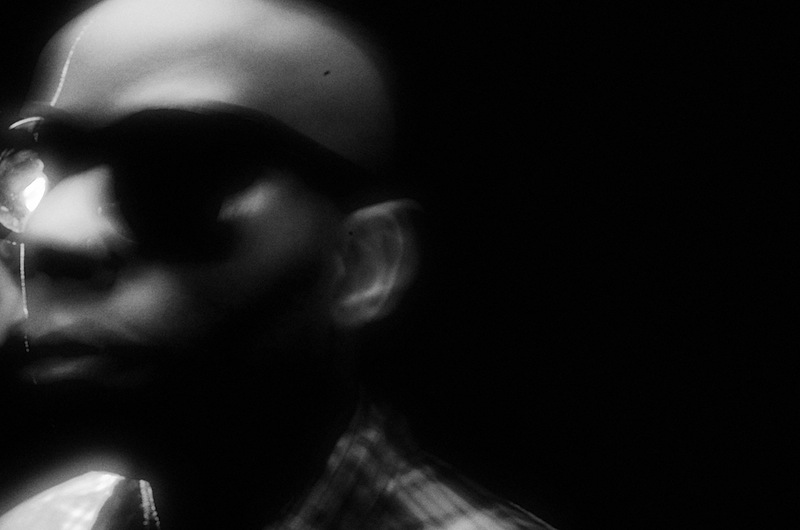 Photo by Hobo
As psyched as we were about the long-awaited return of Anti-Pop Consortium in late 2009, Beans' new solo album (End It All, out Tuesday on Anticon) is even tighter, a real deal return to form featuring 13 fat-free collabs with such left field producers as Four Tet, In Flagranti, and Interpol drummer Sam Fogarino. All of which bring their A-game, as Beans name drops everyone from Paul Smith to Helen Mirren and treats "bullshit choruses" like the plague.
In the following Free Association, he breaks down the entire album alongside a virtual listening party and a classic feature from our fifth issue–a guide to mystery novels. New York, be sure to check Beans out this Wednesday at Santos Party House's official release party featuring Soft Circle, Bluebird, a rare set from Edan (!) and Paten Locke, and Anika on DJ duty…
Superstar Destroyer
This beat was given to me by Ade Firth. I met him through my friend Vincent while he was working in his shop and Ade was visiting from London. He gave me a tape of 15 beats and this is the one that I choose to use.
Deathsweater
For some reason, this track took a long time to write. When Nobody first gave me the beat, I had the chorus first but the track was sitting in my iPod for a year before I wrote to it. A year later, I sat down one day out the blue and then the rhyme just wrote itself. Go figure!
Gluetraps
This is the first track by Four Tet. I wrote to this track twice. The first rhyme I did I used for something else and then I just recorded and kept the second version. The track is so hard as well. One of my favorite tracks I like to perform live.
Electric Eliminator
The original title for this track is "Dawn at Dawn," first heard on the Bumps album put out by Stones Throw. The Bumps is actually the rhythm section of Tortiose, who I toured with for two months. "Electric Eliminator" is my favorite rhyme and track on the album. No bullshit chorus; just raw spittin'.
Electric Bitch
Sam Fog of Interpol was the only producer on the album who was present during the recording. It was supposed to be the first song of an EP we were going to do together, but he gave me permission to use for this album. It's Earl Blaize's favorite joint!!
Glass Coffin
Honestly, I've never met Tobacco, but dude always laces me. I love his production.
Blue Movie
I first heard of Son Lux on the Okayplayer website and then contacted him through his MySpace page. Honestly, this was the hardest song to write and last song recorded for the album. The changes were wild and it was quite the challenge to record the vocals as well. In the end, I'm quite pleased with its conclusion.
Mellow You Out
Tunde [Adebimpe] was super busy at the time to track his vocals. It took a minute to get him in the studio but when we finally got him, he laid it down superbly.
Air is Free
This is the second track on the album from In Flagranti. Again, no bullshit chorus.
Forever Living FRESH!!
This track is done by my DJ, That Kid Prolific.  When I first heard it, I was with it, but fronted on it for the album. It didn't fit in with my mental concept for the album but it worked and fit itself nicely.
Anvil Falling
The second track from Four Tet. I wanted to write a story piece for the album and this track fit nicely.
Hardliner
I first heard of Fred Bigot when he put out this really wild 12" when I was working at Other Music. It wasn't until years later that we had a chance to meet up at a show I did in Berlin when I touring for the album Thorns. The track he was laced with is mad tight. I enjoyed listening to the instrumental. I'm very pleased with the outcome and I like verse as well.
Hunter
The last track for the album is done by Clark. We first met when we toured together with Plaid. I saw him again backstage at the Sonar Festival in Barcelona and played the track he had for me in his headphones. I almost didn't get to use the track because he was trying to finish a record at the time. It wasn't until after I laid the vocals that he signed off on it.