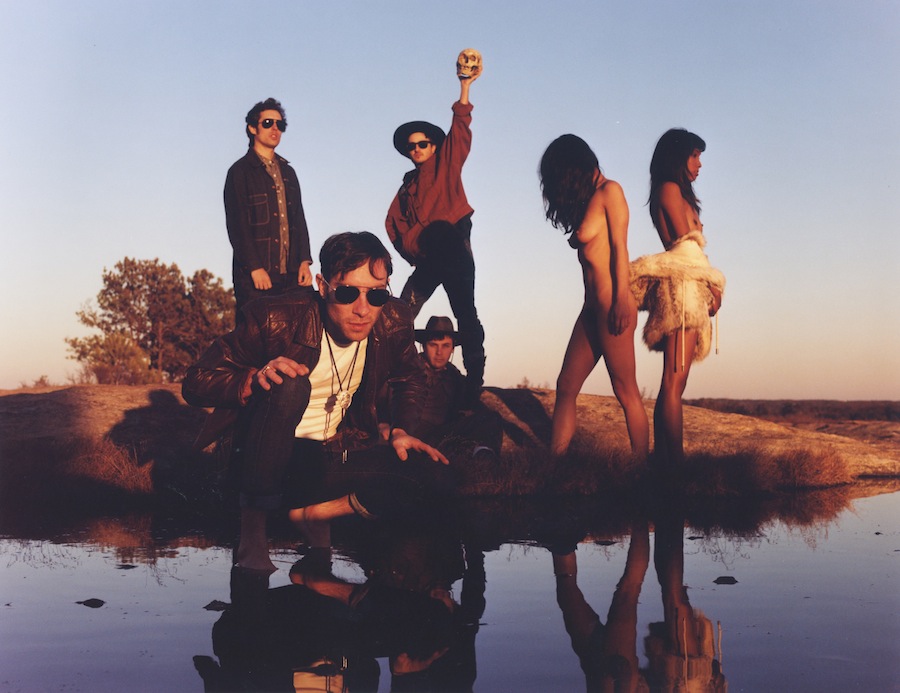 We'll always have a soft spot in our hearts for Black Lips. Why, it seems like yesterday when we first saw them make out with each other and their Nugget-y guitars, and put those rotten Georgia peaches on the debut issue of a little digital magazine called self-titled. Now they're working with people like Mark Ronson, the same producer/overpaid DJ who managed to make sense of Amy Winehouse for an entire album? Indeed. And here is their story–the story of Arabia Mountain, as told by singer/guitarist Cole Alexander…
1. Family Tree
Inspired by an Alberto Ruiz 1928 recording on a 78 with Spanish and Native American influences. This song was reissued by Dust-To-Digital:
Our lyrics are about fucking a girl and adding to your family tree under the literal tree at your family's house.
2. Modern Art
About the time when me and Jared went to the Dali museum in Spain on ketamine. Surreal became the real.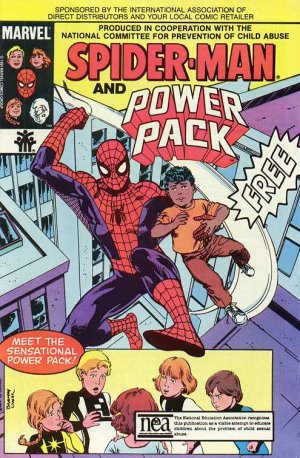 3. Spidey's Curse
This was inspired by a free, government-issued comic that was distributed in U.S schools for sex education. In it, Peter Parker was molested as a child. It's a sad coming-of-age tale. It was not issued to the public, and heavy for nine year olds to take in.
4. Mad Dog
This song is about subliminal backwards messages in rock songs (Judas Priest, etc…). It contains secret phonetic palindromes and messages if you play it backwards; preferably on vinyl.
5. Mr Driver
Mark Monsoon (Ronson) helped us write this song. In my opinion, it's the most of-his-touch song on the record and because of this, it's one of my favorites. It features tales of bisexual Vietcong throwing up in Rolls-Royces.
6. Bicentinial Man
This one was recorded by Locket Pundt of Deerhunter on a 4-track cassette. That is one of our fav mediums for recording. [Drummer] Joe [Bradley] wrote this one.
7. Go Out and Get It
About grabbing life by the balls and having a good time. Also recorded by Locket.
8. Raw Meat
This was inspired by the Ramones and the first-wave punk scene from Belguim: Kleenex, Hubble Bubble, and Plastic Bertrand. We just wanted to capture that sound. We ate actual raw meat during the recording. We also used real slabs of raw meat to beat on as percussion during the recording.
9. Bone Marrow
A banger about confusion.
10. The Lie
This is about conspiracy theories and the end of the world. If 2012 is really the end, then we are saving the best for last, baby! (Written in 2011.)
11. Time
This was penned by [lead guitarist] Ian St Pe. it's about partying in high school; a great time that the Black Lips really can't seem to let go of.
12. Dumpster Dive
About the the great wonder of digging thru trash and finding awesome shit that people throw away. Once Joe Bradley found a 1940's lap steel from Hawaii. We play it sometimes; it is nice.
13. Nude Erection
Shit, the name speaks for itself. We have a new video coming out for it soon, where we can fly in an alternate dimension. [Vocalist/bassist] Jared [Swilley] banged this one out.
14. Noc-A-Homa
About our baseball mascot Chief Knocahoma from the Atlanta Braves. He is not around anymore. We talk more about it here:
15. Don't Mess Up My Baby
About a girl who parties too hard while pregnant. The lyrics were originally written for one of my country songs. Ian St Pe helped a lot on the music for this one.
16. You Keep on Running
A psychedelic hip-hop jamboree with lingo taken form a book about black Confederates and Yankees who fought in the Civil Sar in Virginia. It was a very dark time in American history.