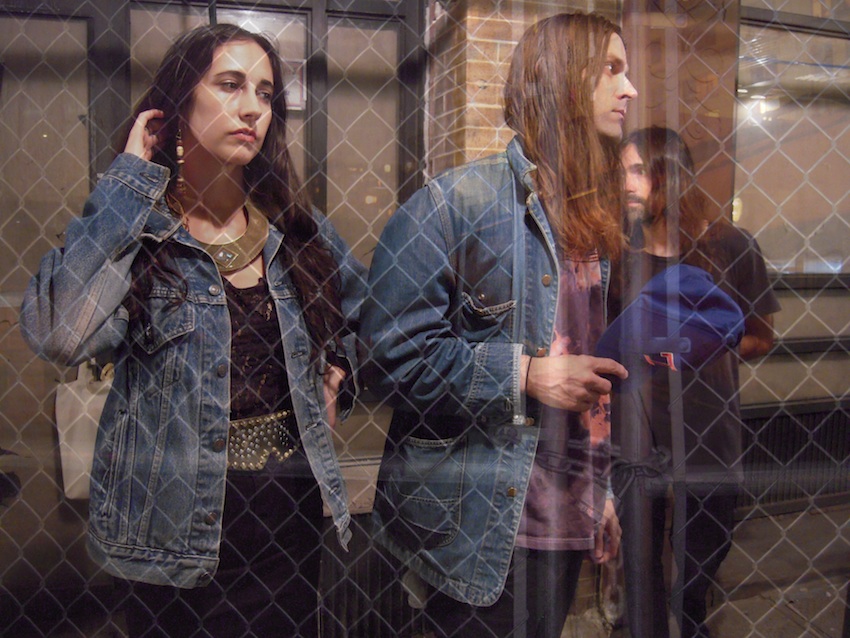 Baptized in bong water like every Psychic Ills album before it, Hazed Dream lives up to its title with an ambient-psych sound that's as loose and liquified as the neon clumps of wax that glide, ever so slowly, across a lava lamp. With that in mind, we asked frontman Tres Warren to share the stories behind his band's blissed-out anthems, right alongside a complete stream of their Sacred Bones debut…
1. Midnight Moon
Alright, if I remember correctly, this song was written late at night or early in the morning sometime after coming home from somewhere. Playing guitar through a little practice amp in my place with some echo on it, it came together real quick—the way songs do when you're not trying to write them. I think I made a rough recording of it and went to bed.
2. Mind Daze
"Mind Daze" was almost the same story as "Midnight Moon," but more of a pop deal. A lot of them happened this same way. Playing guitar at home, on the highway to the end of the night. If an idea surfaced, then I'd do some full-on demoing later—write a drum machine beat, add some keyboards and then Liz [Hart] would come and add the bass lines. I have this little cheap amp that I like with some effects built into it. When we actually did the recording of it, I used the same amp on most of this record. I think Mitch the engineer thought I was crazy because they have all these good amps there, but I was already into the way it sounded in my apartment.
3. Incense Head
With the exception of "Sungaze," which got pretty reworked, this is really the only thing on the record that came out of a jamming scenario. This was probably the oldest idea on the record. It's something that we had jammed on about a year ago before [drummer] Brian [Tamborello] split town. I was trying to play some Mexican sounding riff in that first part, but I sort of blew it and wound up back in the Eastern mode.
4. Mexican Wedding
This was based on some riffin' that Liz and I did at our practice space and she named it—I guess we've got a lot of nostalgia for things out that way. It's just some mellow broken blues type thing with lazy vocals and some harmonica toward the end.
5. That's Alright
This one came out of a riff that I had been playing that Liz and I were jamming on. We fleshed it out and made a demo of it. The acoustic and slide guitar stuff was added later. I guess it's reflective of stuff I'd been into, a lot of country and loner songwriter stuff.
6. Ring Finger
This is just some blurry ode to a girl that's on my mind a lot. I wanted it to sound like Relatively Clean Rivers—this semi-obscure rural folk record, which I couldn't seem to stop listening to around this time. This was another bedroom thing.
7. Travelin' Man
This is some kind of escapist ramblings about gettin' gone I guess. Sonically speaking, maybe this could have been on an earlier release. It's got more of the type of thing we were trying for on the last record. It's cool that it's different than the rest of this stuff, though. We kept the drum machine beat from the demo just to give it a different feel along with Brian's percussion.
8. Sungaze
The main riff was something from a jam between Elizabeth, Brian and myself. We reworked it and turned it into this. I guess it's just sort of a straighter space-rock type thing.
9. Dream Repetition
This is just a momentary space out to give the listener a rest! It's the guitar from another song played backwards along with keys and some on-the-fly synthesizer stuff on top of it.
10. I'll Follow You Through the Floor
This was more intimate and less of a rock thing in the demo and before the wah pedal stuff, but now its sort of the blow out at the end of the record, but that's cool. You can still hear the shruti box a little bit. I can't remember what it's about.
11. Same Old Song
In my mind this was an attempt as some sort of sub-JJ Cale type deal. But I don't know if that's how it reads! Anyway, it just seemed like the only way to end the record.