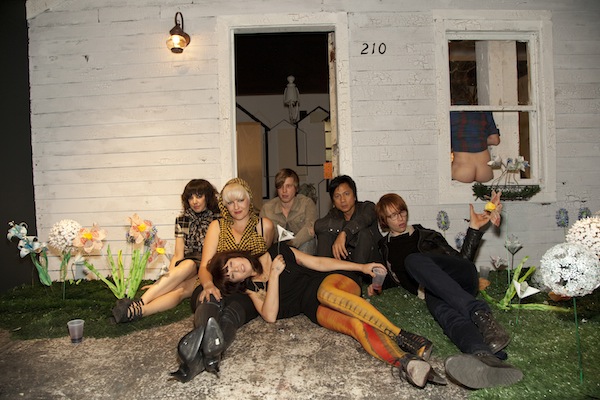 [Photo by Sebastian Miynarski]
We get a lot of crap CDs at the self-titled offices. But once in a while, a pleasant surprise slips into our promo stack. Here's a recent delivery that knocked the s/t staff on its collective ass.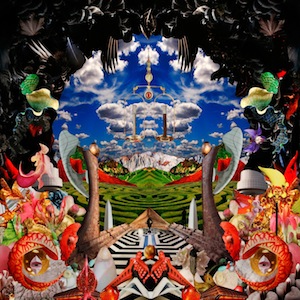 The Artist/Album: Golden Triangle, Double Jointer (Hardly Art, 2010)
The Vibe: The fact that there's six people in this ramshackle garage rock group seems a little excessive until you realize how refreshing it is to hear two singers focus on nothing but manic melodies and the occasional maraca/tambourine shake. Meanwhile, the rest of this Brooklyn band stirs up quite a racket without pushing things too far into the red or losing sight of the hooks at hand.  A killer closing song–the clanging chords, echo chamber choruses, and unrelenting rhythms of "Arson Wells"–doesn't hurt, either.
RIYL: Girls that'll always be cooler than you; the Gossip before they became "fashion icons"; the prom solo part of Back to the Future