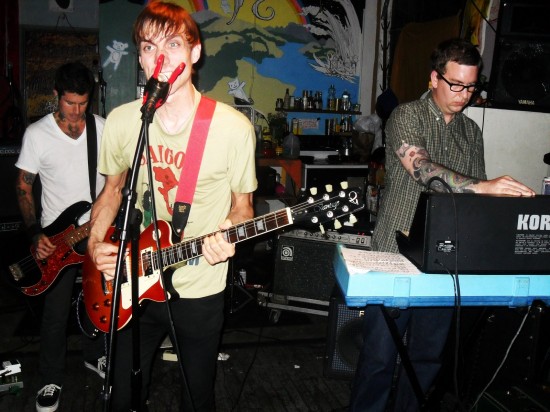 We get a lot of crap CDs at the self-titled offices. But once in a while, a pleasant surprise slips into our promo stack. Here's a recent delivery that knocked the s/t staff on its collective ass.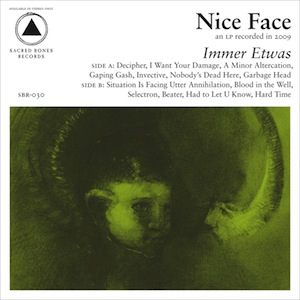 The Artist/Album: Nice Face, Immer Etwas (Sacred Bones, 2010)
The Vibe: Let's say you dig Blank Dogs but feel like the dude's too serious and self-conscious for his own good. Ian Magee's Nice Face project is what would happen if the Captured Tracks don lightened up and followed one simple credo (as quoted from Magee's MySpace page): "Can I fuck it?" In other words, this is punk music for the iPod generation, noisy/nasty stabs at synth-pop ("Gaping Gash," "Had to Let You Know," "I Want Your Damage"), grimy, gut-punching garage rock ("A Minor Altercation," "Blood in the Well," "Hard Time"), even a little surf guitar ("Invective"). Nineteen tracks deep, Immer Etwas is a lot to absorb at once, and yet, it's never boring. A bit brutal maybe, but definitely not boring.
RIYL: Knife fights; ears that won't stop ringing; anything In the Red, both the record label and actual decibel readings