We get a lot of crap CDs at the self-titled offices. But once in a while, a pleasant surprise slips into our promo stack. Here's a recent delivery that knocked the s/t staff on its collective ass.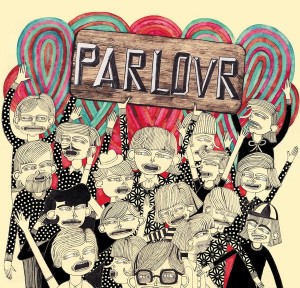 The Artist/ Album: Parlovr, self-titled (Dine Alone Records, 2010)
The Vibe: It's hard not to reference another specific and "important" Canadian band when speaking about Parlovr (pronounced "Parlour"), but we think this album should stand on its own merits. Yes, the self-titled record is manic, passionate, and fiery (ahem), but it's also the product of just three dudes. The fullness of the bombastic opener "Pen To The Paper" or the sweeping flutter of  "In Your House" and "Archy & Mehitabel" are impressively large and expansive, yet, throughout the record, the trio proves that you don't need an army of musicians to propel a heaping wall of sound (if anything, the fullness makes us super curious for its live show–they perform in New York on 7/21 at the Mercury Lounge). But of all the goosebumping moments on this record, of which there are many, Parlovr really perked our spirits with the Modest Mouse/Pixies homage "Sever My Ties."
RIYL: the best Canadian power trio since Rush; parlez vous awesome?; our favorite indie rock reference points of the last twenty years.