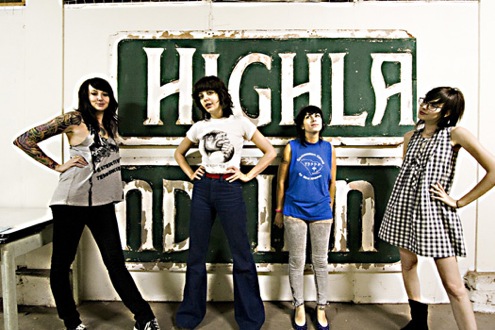 By Aaron Richter
We get a lot of crap CDs at the self-titled offices. But once in a while, a pleasant surprise slips into our promo stack. Here's a recent delivery that knocked the S/T staff on its collective ass.
Album: Scramble (Suicide Squeeze)
Vibe: "Rock Lobster" on a sour streak–these brats beat back.
RIYL: Kathleen Hanna's armpit hair; the first go-round of CSS (but not the second); perpetuating the myth of Atlanta's musical high supremacy 
[audio:http://www.self-titledmag.com/wp-content/uploads/2009/01/01-shake-shake.mp3]
"Shake Shake" (previously released 7-inch)
Check out more From The Stacks picks in self-titled No. 2.