Words LIZZI BOUGATSOS
Nico's influence has seeped into my musical pores for decades now. In my opinion, she has this ability to evaluate her inner psyche and translate those feelings into words and instrumentation, creating a style of sound no other artist has been able to capture.
There's something about how she uses words—juxtaposing them next to each other, lurking in the dreamscape that is her music. This wordplay/positioning has been one of the most prevalent influences on my own songwriting; she is definitely in the Top 3, along with Patti Smith and Mary Margaret O'Hara. And Camera Obscura, the album she made with the Faction as her backup band, has been on Gang Gang's iPod of influences for nearly a decade.
I have sang a lyric from "My Heart is Empty" many times onstage since 2002. Looking back now, I see it in many notebooks throughout the timespan of my musical career. That lyric was "there is no witness to my anger."
In 2007, I watched The Inner Scar by Phillipe Garrell and wrote "Nicoman" right after. It appears on GGD's RAWWAR CD.
Here are the original notes, along with thoughts on three recommended Nico records….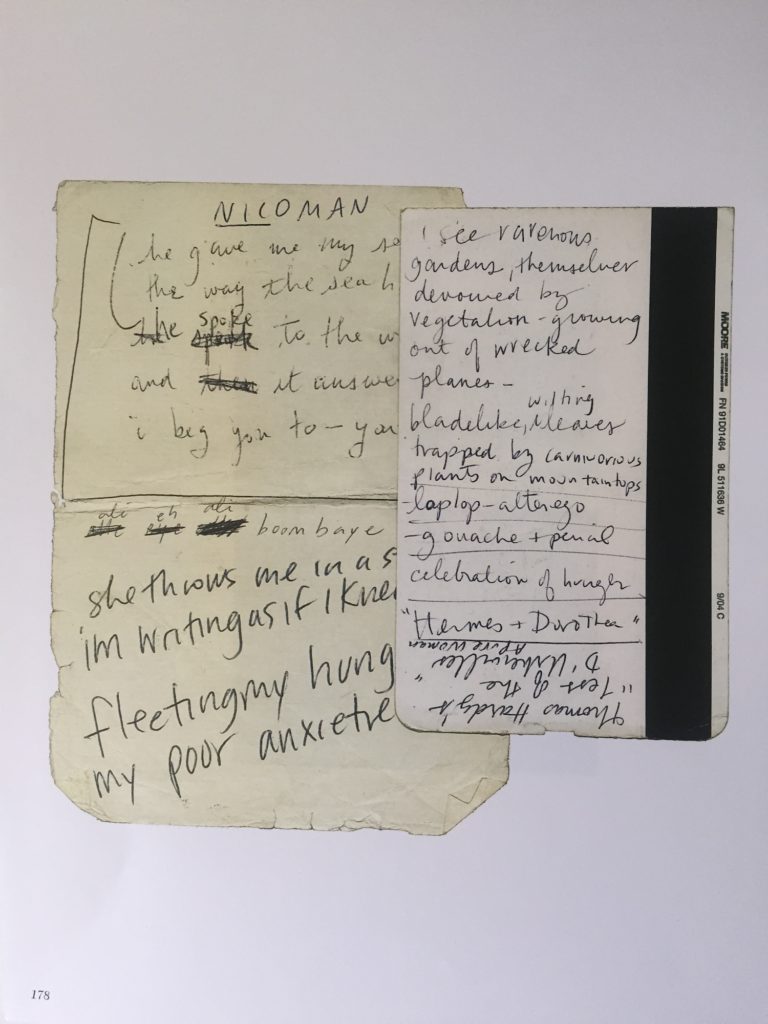 START HERE
The Marble Index
(Elektra, 1968)
A quintessential Nico album that captures her aesthetic, sonically and visually. Simply having the album lying around, and looking at the cover, is pleasing to the eye.
THEN TRY
Desertshore
(Reprise, 1970)
For those who want to dive a little deeper into Nico, I find this album a bit more psychedelic. It's for the film buffs, and maybe even a Morrissey fan.
FOR SERIOUS FANS ONLY
Reich der Träume
(Faust, 2002)
I didn't even know about this [compilation of Nico rarities] until recently. Translating the lyrics of the title track, it's a true cut into Nico's soul. Maybe with a touch of black metal instrumentation.
Lizzi Bougatos performed in a one-night-only tribute to Nico last month. The latest album ('Kazuashita') of her longtime band is now available through 4AD. Check out the trailer for the new biopic 'Nico, 1988' below, along with selections from Gang Gang Dance's sprawling back catalogue.