If there's one thing we regret about college, it's not taking our time at the student-run radio station more seriously. After all, this was the CMJ era—several years before Spotify would brush program directors aside with its monopolistic algorithms and playlists.
Farbod Kokabi, Farzad Moghaddam, and Bobby Power understand this; it's how they got their Geographic North imprint off the ground a decade ago. In the following exclusive feature, Kokabi and Power discuss its steady growth and greatest hits in detail along with a mix of past, present and future material that covers everything from Rafael Anton Irisarri to Félicia Atkinson to the Atlanta label's fiftieth release (Nick Malkin), which dropped earlier this month….
How does it feel to release your fiftieth record and celebrate your tenth year? Exciting? Daunting? A little bit of both?
Farbod Kokabi: Such a pleasant surprise! At some point you realize the opportunity to do something you love, for as long as we've ran this label, is quite rare. To meet and work with the remarkable artists we have is one thing in itself, but to be given the opportunity to collaborate with your friends, daily, and to release physical art objects of all things…. It's a pleasure that I will never take for granted.
Bobby Power: Fifty is definitely a lot of projects! But 10 years is 10 years and we've been able to learn a lot along the way. Having to handle all aspects—from brainstorming to production to the release itself—has been incredibly eye-opening and gratifying. And bonus points for building something cool with your closest friends.
Let's go back to the very beginning: The label initially came out of conversations Farbod and Farzad had at Georgia State's student-run radio station, right?
Farbod: That's how Farzad and I initially met, yes. A bit of destiny if you ask me. Besides being the two Persian guys at WRAS—the largest student-run college radio station in the country at the time—we shared a fervent enthusiasm for experimental art and counter-culture. As music director at WRAS, Farzad had unique connections and access to many of our favorite artists coming up at the time. I was studying graphic design and hustling to get work designing records. So we were scheming from the onset.
In 2006, shortly before we graduated, we were invited to DJ Dublab's ambient music event Tonalism. The festival, closer to an ambient rave, was held in a warehouse space under a bridge next to the LA river. Visual artists, musicians, DJs—all kinds of folk were present doing their thing. Heath Ledger (RIP) was in attendance, too, and we later found out he was a huge donor in the LA art scene. It felt unreal seeing all this cross-disciplinary creativity come together to create such a unique encounter in both scope and scale. Somehow it was the validation we needed, and I believe the idea for Geographic North happened on the spot.
Bobby, when did you get brought into the fold to help out? Did you already know everyone? Or was founding Geographic North what made you all friends to begin with?
Bobby: We'd all known each other and connected over music and design well before the label started. Farbod, Farzad, and I were music directors at WRAS and we'd notice each other at the same shows in Atlanta and Athens, and that led to sharing specialty shows at the station. Eventually we came together to do something a bit bigger with the label. The collaboration of a quasi-organized group all working on projects is super rewarding, too.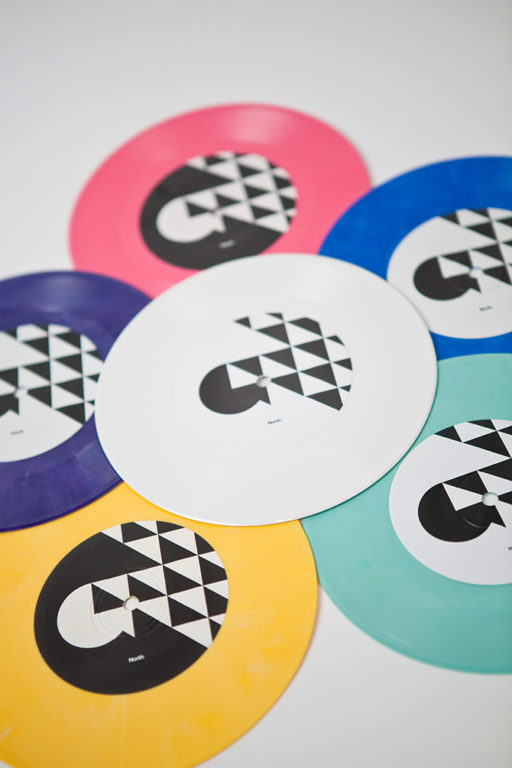 Let's say it's the first day of school. How would you describe your co-workers to the rest of the class?
Bobby: They bring the best-stocked CD wallets and let you rip whatever you want. They're also low-key but insanely talented.
Here's a loaded but important question: What were your goals early on—the general vision for the label—and how has that evolved over the past decade?
Farbod: Early on we were unabashedly mimicking our influences. The 7-inch subscription series was something we picked up from The Social Registry. (Obviously, subscription platforms existed prior, but TSR's approach is what we wanted to be.) The artwork of early releases were severely rooted in the spirit of Peter Saville's work for Factory; even the label's logo, which was done by my dear friend and mentor Stefan Kjartansson, was an explicit nod to Factory. Artwork and format aside, rather than plant ourselves in one genre of music, we deliberately ran the gamut of shoegaze, ambient, electronic, space-rock, post-punk—whatever felt right at the moment.
That logic still guides the label today, but perhaps more instinctually refined. Since then we've been able to find the right balance of developing our voice, and carving out our own niche, while still paying tribute to the institutions that motivated us to begin with.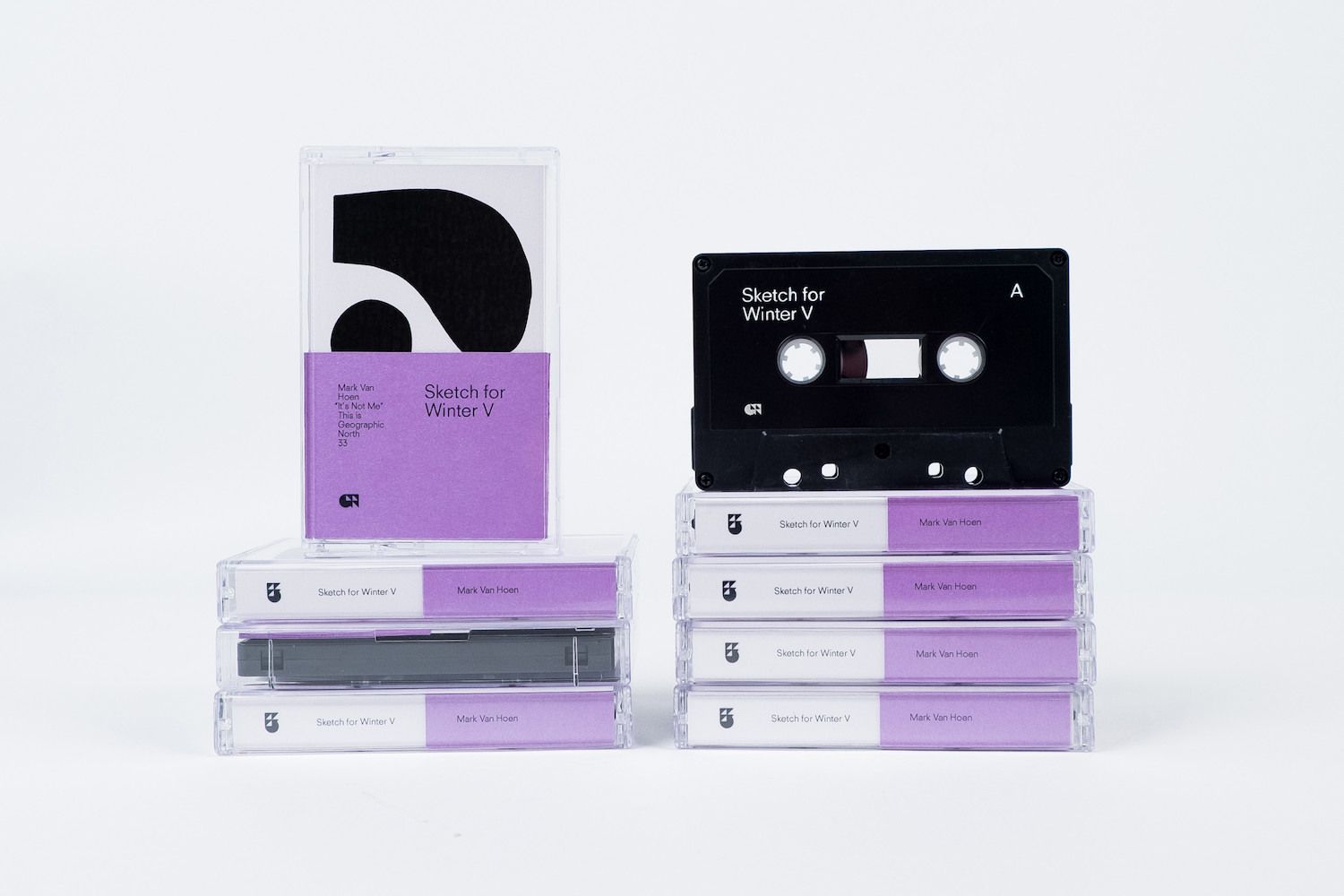 Bobby: In the past few years, we've focused on themes and series that intentionally gives the music and packaging a contextual narrative. Our Sketch For Winter series, for example: music that is inherently made for cold climates, as to soundtrack your life in those settings.
As far as goals, we've been lucky enough to put out releases we'd otherwise obsess over if another label had put them out. As music collectors, we are continuously inspired by our peers building their own catalogs.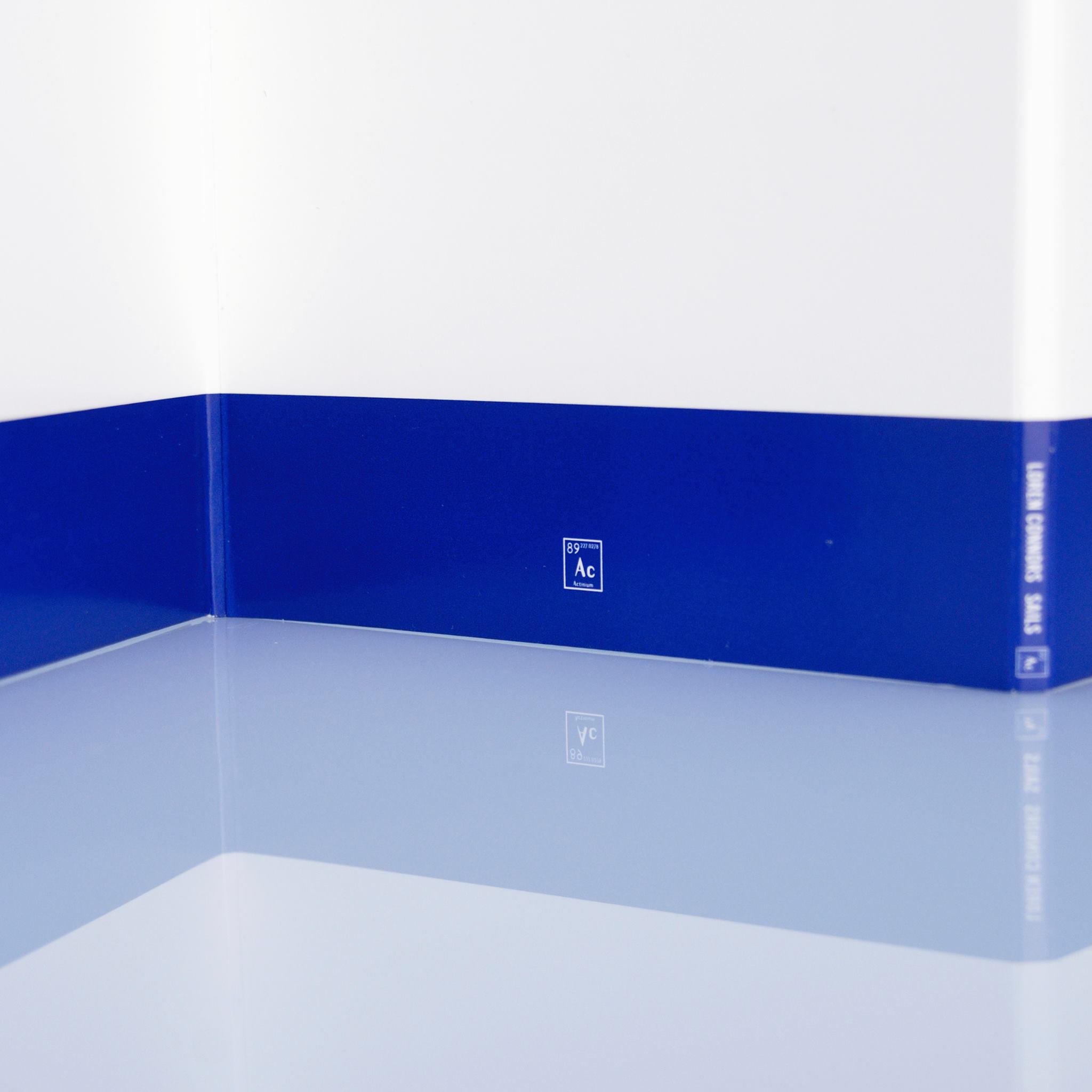 Music and graphic design seem to hold equal weight in the Geographic North universe. What were a few outside records you bonded over in the early days that nailed that perfect mix of compelling visuals and songs?
Farbod: I can vividly remember Farzad putting me onto Table of the Elements via a Rhys Chatham CD. That was huge for me; the music was repetitive and mesmerizing. The artwork—some more than others—showed immense restraint but always remained captivating by avoiding the tropes of over-designing. That set a bit of a precedent for where we wanted to go with our releases.
I think Bobby and I bonded over Touch and Mille Plateaux releases. He played me Donnacha Costello's Together is the New Alone and I recall this tug-of-war of emotions between the music I was hearing and the artwork that housed it. At some point you've kind of seen it all, but at this point, I hadn't seen shit. It was invigorating. On a personal level, I'm a child of hip hop, and growing up in the south, you couldn't avoid the visual language that came out of Suave House, No Limit, and Cash Money, all done by Pen & Pixel. To develop a spirit and sensibility that defines an entire era of music—that's real influence. That'll never leave my DNA.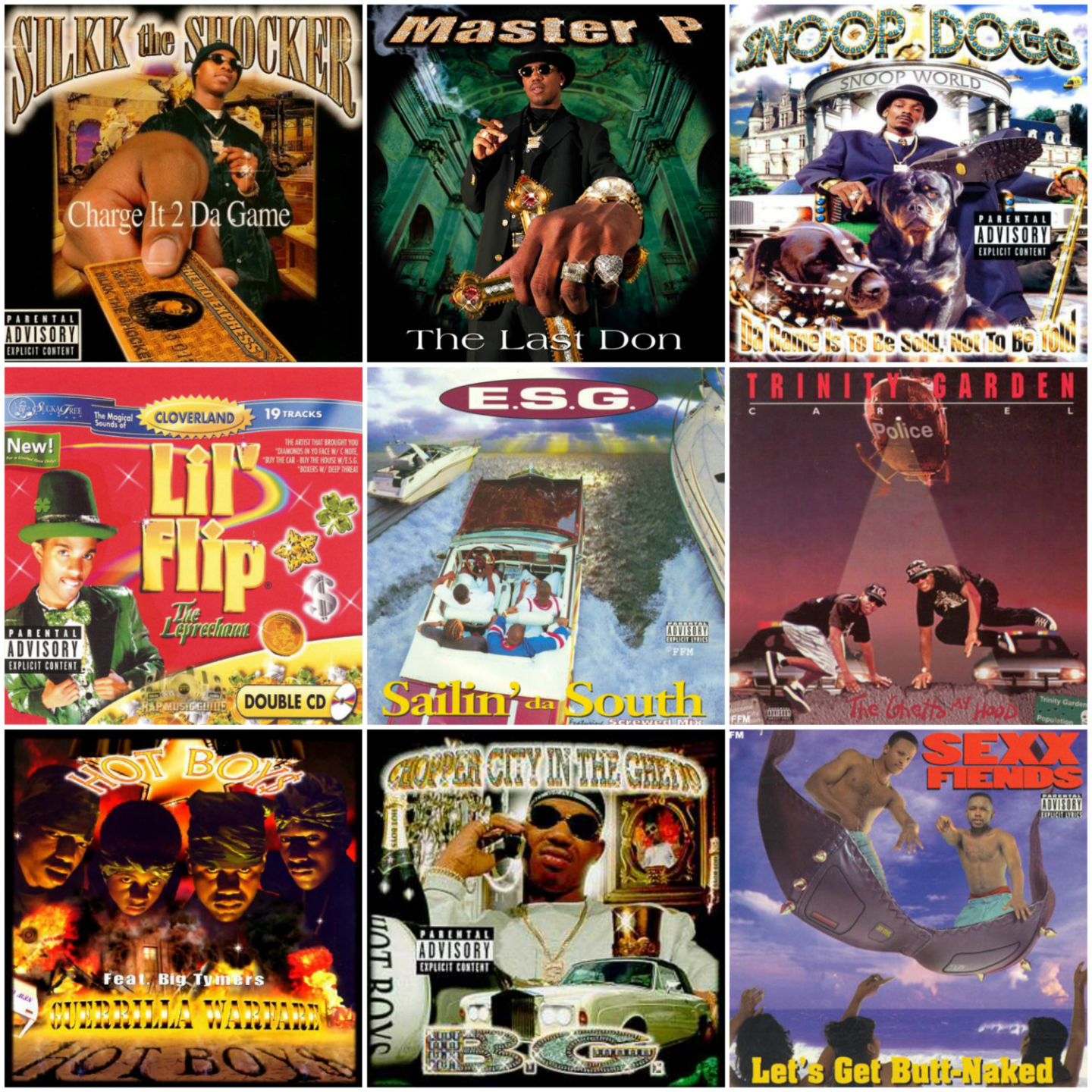 While some of your earlier records (Warm Ghost, Landing, Windsor for the Derby) have a darker, more monochromatic look to them, vibrant colors have became a very distinctive feature of your designs. Do you guys work with a color wheel and essentially try to match different shades to the songs within a record?
Farbod: The great joy we get from designing these releases is the opportunity to help shape the narrative of the music. Early on, we hadn't developed the confidence to effectively do that. As our instincts sharpened, there was a deliberate shift away from the idea that the sleeve had to be one thing or another simply because the music sounded one way or another. There's no one kind of image that can capture the truth. It became infinitely more rewarding and beneficial to the end product when we liberated our vision and afforded ourselves the freedom to contextualize the music the way we interpreted it.
And if that means this thing needs to be green instead of black, well maybe it should be orange then.
There's also been several consistent strains of typography throughout the catalogue. Do you set out to do certain batches with a specific font, then try to find a new one for the next?
Farbod: For the most part, yes. If you're really paying attention, there's a pretty similar cast of characters release to release. We're just putting them in new and exotic locations.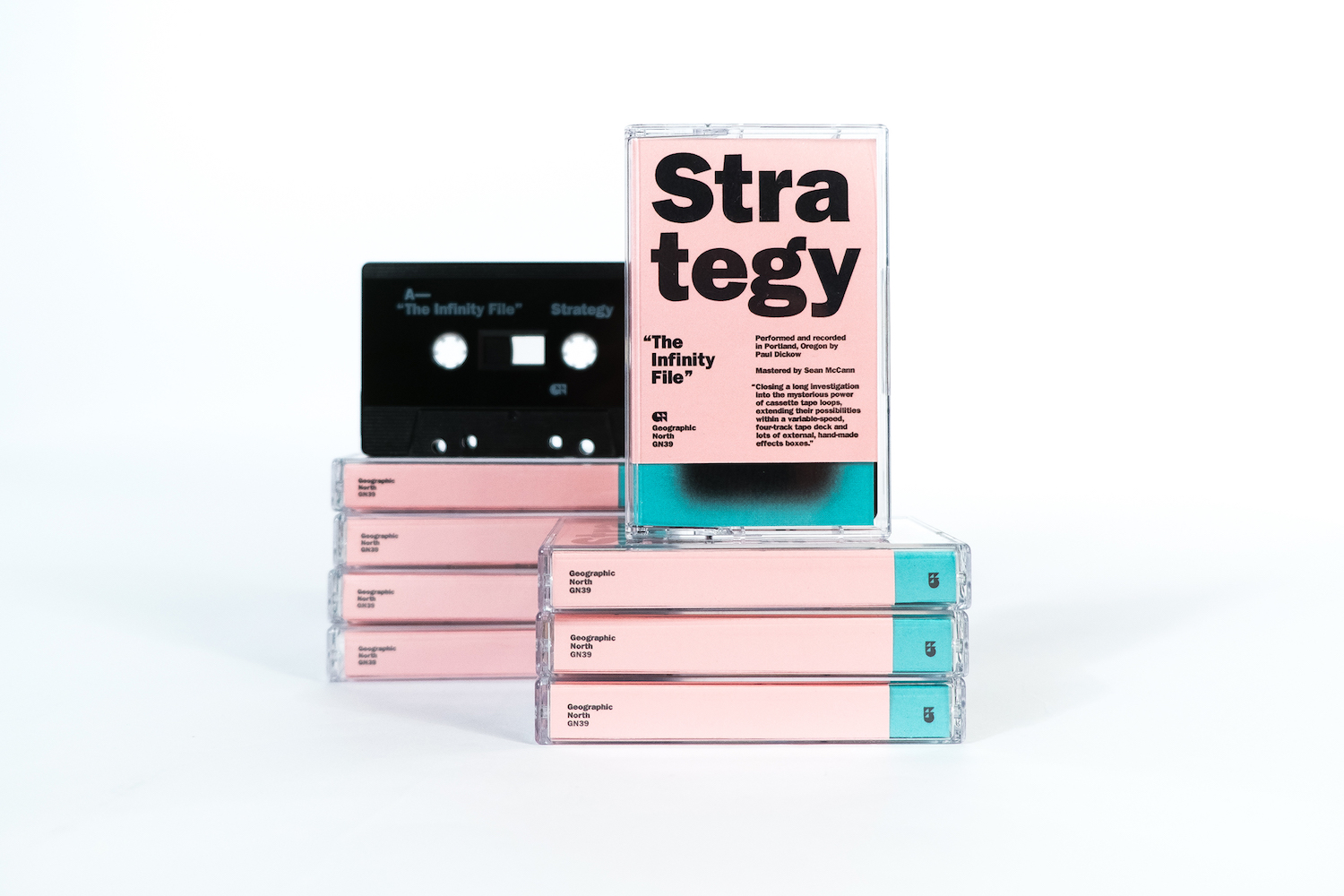 You've released both tapes and vinyl, but you're arguably better known for the former. Was that an aesthetic decision at one point, or a little bit of that and simply budgeting/planning since cassettes are easier to produce than vinyl, which tends to be pricier and held up by overloaded pressing plants?
Bobby: A few years into the label, we were learning how to put out a record and were picking up a bit of speed. We also started to feel held back by the financial and scheduling commitments of putting vinyl out. Everyone knows, too, that the prices started to go way up on all points of pressing a record and that it'd be months of waiting.
Tapes were a logical step for us to work on more projects and also keep the costs/risks down. We appreciated the new format for playing with art and keeping basically all of the packaging—from design to printing and cutting and then assembling—completely in-house. The downside is we become our own bottleneck at times, but it makes it very rewarding, too. It also keeps things somewhat reasonable for the listener since they can take a chance on a $7 or $8 tape and own the physical piece, rather than $25+ for a record.
I'm not gonna ask you to name your favorite records in the back catalogue. That wouldn't be fair. But can you tell me about five that reflect the range of what you guys are going for—a starter pack if you will?
Farbod: Hiro Kone's Fallen Angels immediately comes to mind. There's a genuine correlation between the complex themes Nicky intended to channel regarding her childhood in Hong Kong, and the actual music prepared. It takes a deft touch to convey what she does on this release.
Danny Paul Grody's Other States is the sixth entry in our Sketch For Winter series, and just happens to be my favorite of the batch. A totally engrossing collection of cinematic, Western-inspired soundscapes. It's just as much for loners as it is for lovers. It relays equal parts solitary contemplation, and an infinite connection to the universe.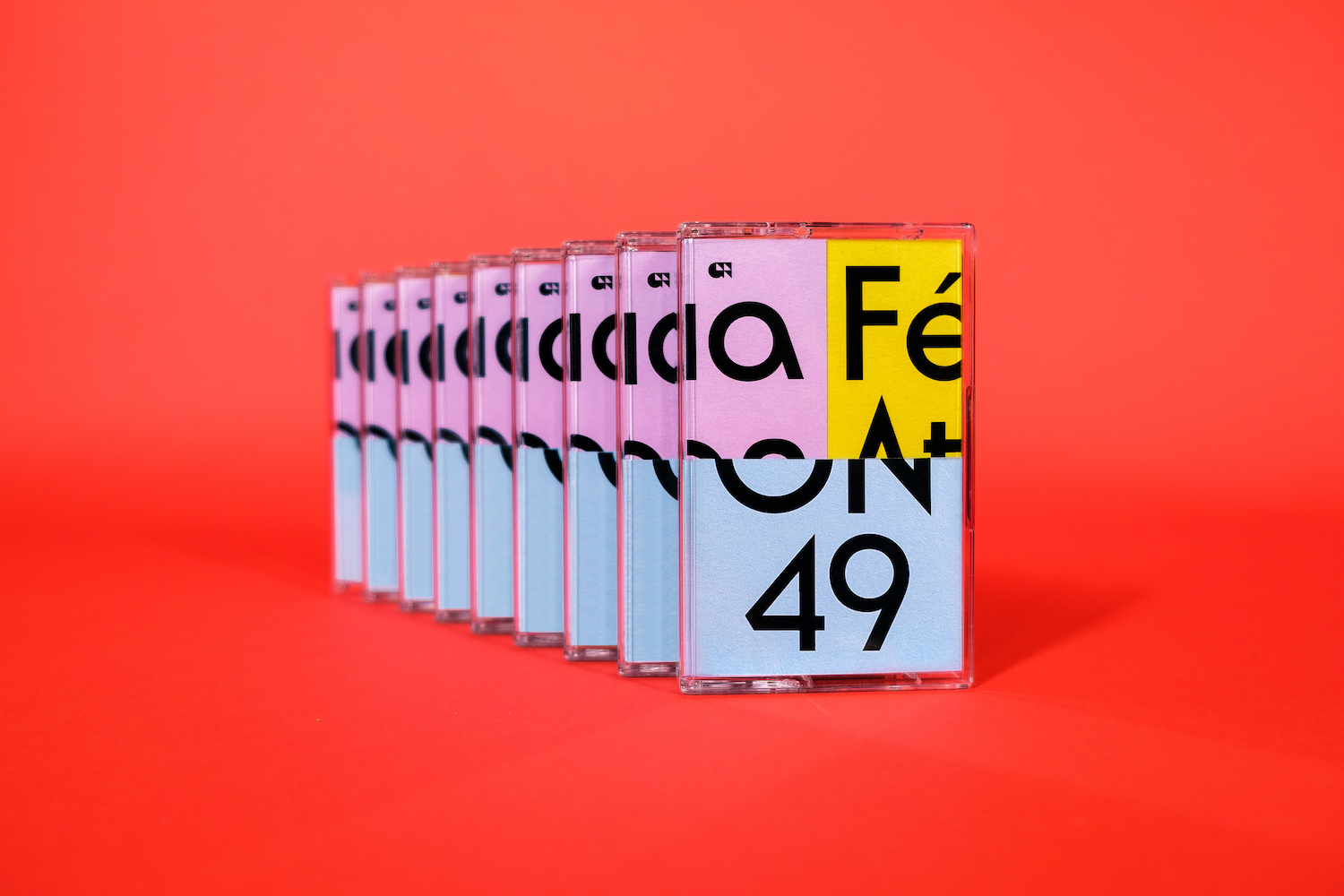 Bobby: It's almost impossible to choose a third release, but Félicia Atkinson's Coyotes definitely pushed the parameters of the sound we're known for and is a nice compliment to Farbod's picks. The two pieces on the tape are beautifully abstract and strikingly sincere. Félicia is a bold composer who's able to reflect on and translate ineffable experiences both personal and universal.
Auburn Lull's Hiber EP, one of our first cassettes, remains utterly beautiful to this day, and is a perfect example of our fandom materializing into a very special collaboration. The band had been quiet for a few years when we got in touch, and to our surprise, were interested in releasing music with us. As fans first, and label-owners second, it's a thrilling collaboration. It's a similar situation with Landing, whom we adore and had the opportunity to revive from the throws of dormancy.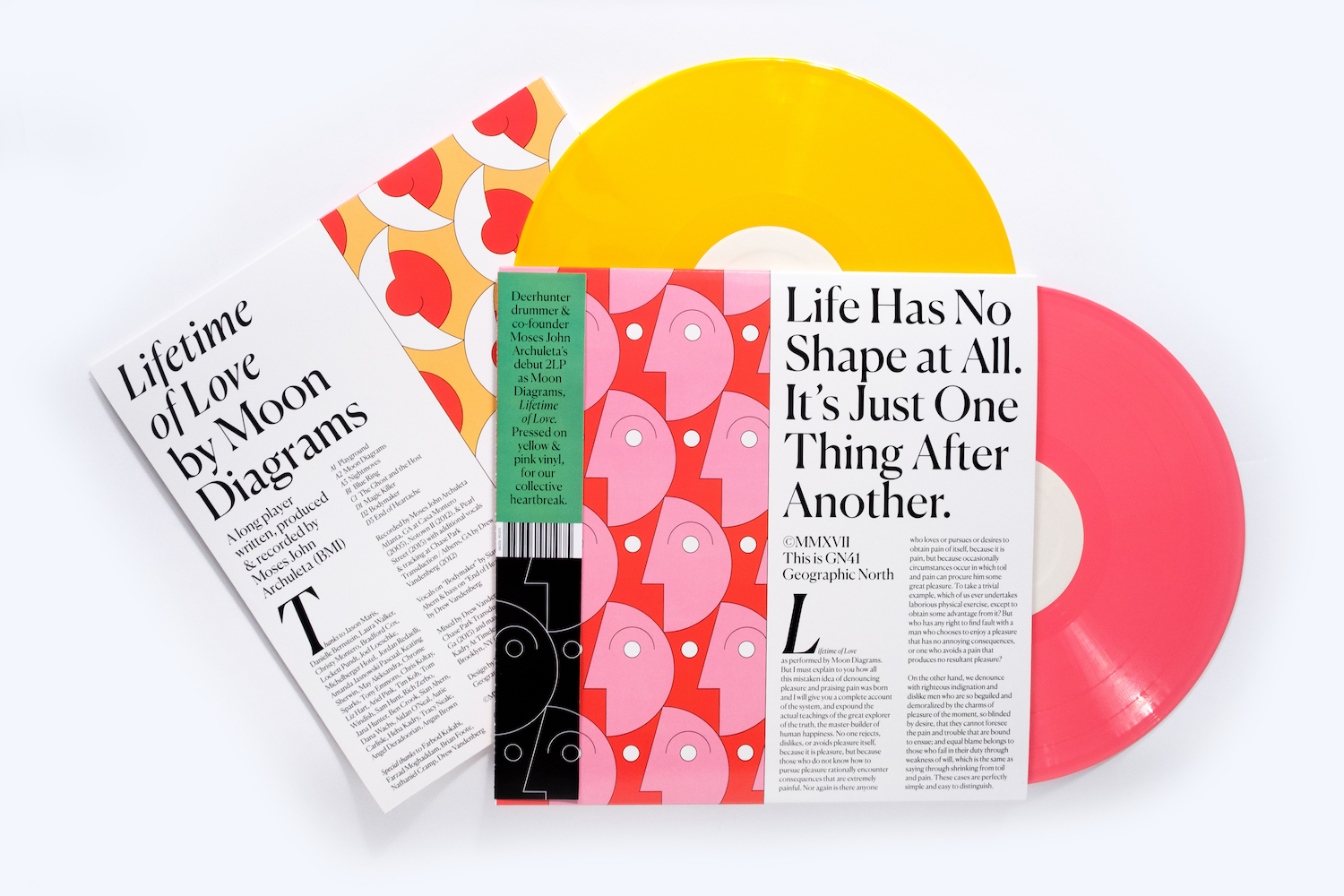 It's tough to pick a fifth, but perhaps Moon Diagrams' Lifetime of Love. Moses's record is really something special and we're honored to have worked on something so personal and cathartic. It also gave us the opportunity to team up with Nat from Sonic Cathedral, who's a total sweetheart. We're all collaborating again for some new Moon Diagrams material quite soon.
How is Geographic North influenced by Georgia itself, if at all?
Bobby: I can't seem to draw real influence by Georgia itself, but maybe there's something I'm not seeing. The Atlanta-area though, definitely.
Farbod: Same—you can drop me off before you leave the city limits. But Atlanta? Phew. I'm constantly inspired by all the real heads creating with an ambitious, unique point of view. The work ethic and the uncompromising ferocity behind some of the ideas blooming out of this city is awe-inspiring. Even if what's going on can't sustain; a flash in the pan or whatever. That doesn't disqualify the enthusiasm or effort it takes to bring those ideas to life. That burst of energy keeps everyone on their toes.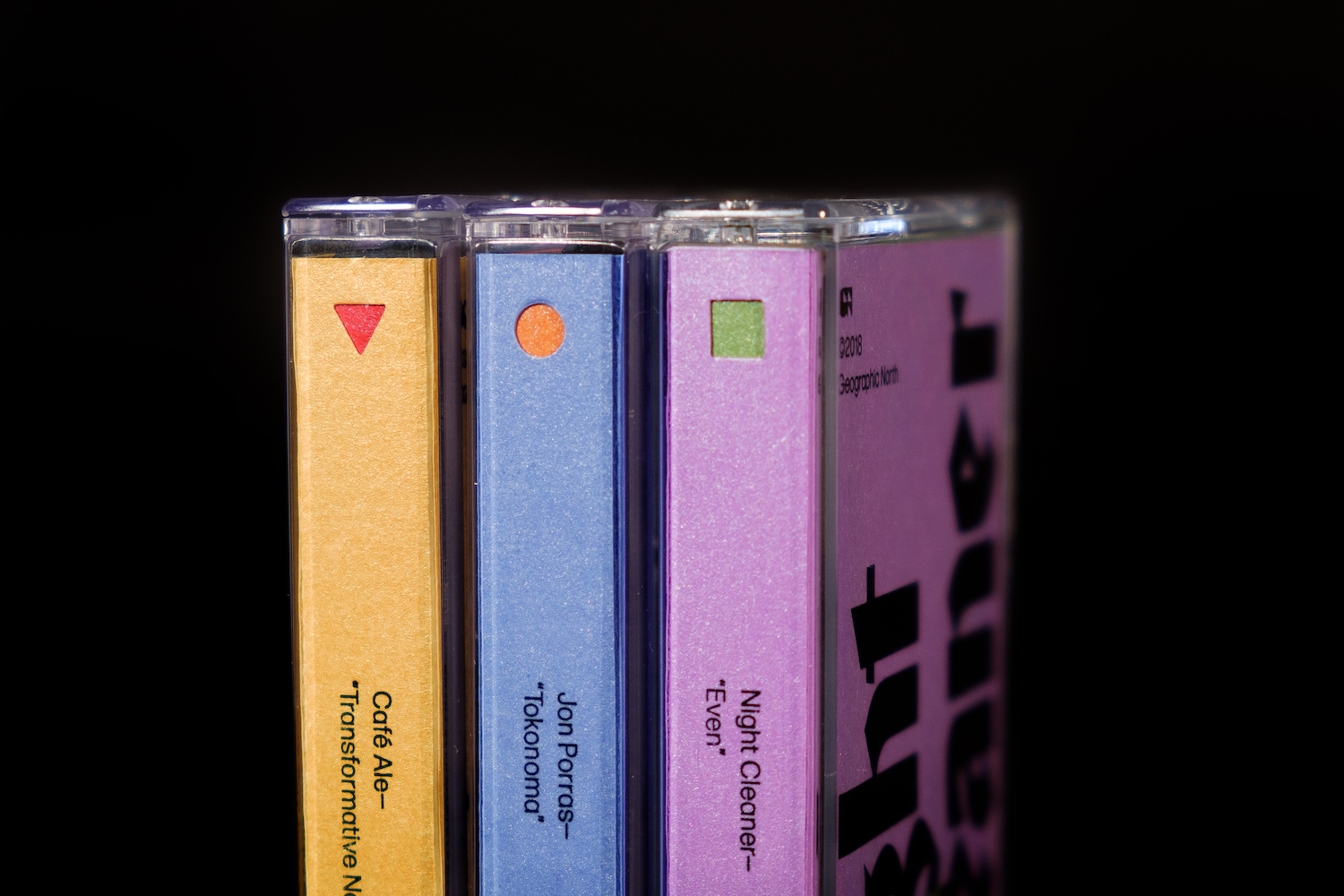 You guys don't all live there anymore right? Has that made it harder to run the label together, or do you not even notice a difference since the evolution of the internet has made long distance collaboration much easier than it would have been 10 years ago?
Bobby: Right. Farzad has been in Los Angeles for a bit now. I popped around a couple other states for a few years before returning last September. Since the beginning, we'd mostly been coordinating and making decisions over email and coffee meetups while working other full-time jobs. Farbod and I are in the area again and do collaborate in person when we can.
Farbod: It's never been easy, whether we're all in the same room or not, so the labor involved hasn't changed. It's the commorodary you fear will run out. People get older, responsibilities pile up, and creativity is no longer prioritized, if even considered at all. Thankfully we've hit a stride in regards to our enthusiasm for what we're doing and our trust in one another.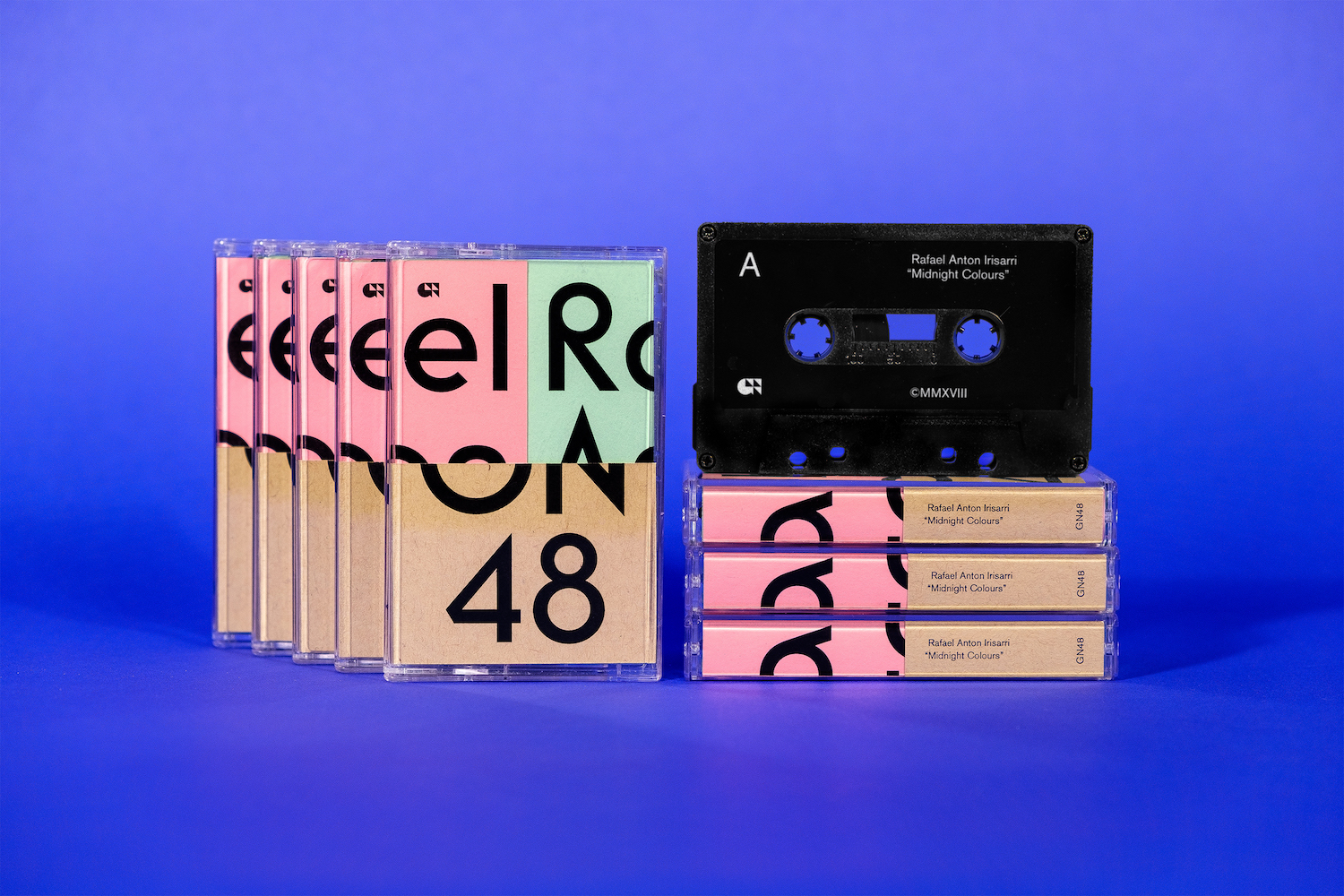 Many of your records are sold out, which can lead to inflated Discogs prices of what are supposed to be affordable releases. That must be frustrating, but it's gotta feel validating on some level too, no?
Bobby: It's a tricky balance to find, to be honest. We do get messages every so often from people asking if we have any backup or emergency copies left to sell. And that's a tough response when their only other option is buying a used copy at three or four times the original price. We don't want to fuel that fire, but we are also a small label and can't expect each release to go that quickly.
Deciding the number of records or tapes to produce can feel like a bit of a gamble. If we sell out of something quickly, we are grateful and more able to move on to more projects. But if we don't sell out of something, then it might limit future projects. In the end, it's flattering to know we've made something other people appreciate and hope the good guys win in the end.
What's one old label you've found particularly inspiring, and one new one that keeps you guys on your toes?
Bobby: If 20-plus years is old, then probably Kranky—always a source of inspiration.
So many great labels of all sizes are out there right now; it's kind of impossible to pick just one. Hot Releases, Enmossed and Harsh Riddims immediately come to mind. They each curate wholly fascinating and genuinely captivating sounds from the fringe. Hot Releases has maintained a beautifully bizarre run of sounds that's astoundingly consistent—recent records from Housefire, Discalce, and C. Lavender really shine in my mind. Enmossed is fairly young, with a handful of harrowing, hermetic sounds. This year's records from Chaperone and Emily Berregaard are equally stunning in entirely different ways. Harsh Riddims is a local label that never fails to surprise me. The label owner Ryan Parks (Fit of Body) is following his heart, and is truly a tastemaker now who everyone should be following. He's onto something super cool with Harsh Riddims.
Farbod: As far as functioning labels old enough to drink… ditto on Kranky. I still check for most Touch releases, too; that Claire M. Singer EP, Fairge, is out of this world. And Ba Da Bing is still putting out beautiful tunes, including Secret Pyramid and Sarah Davachi.
As for "newer" labels, Spring Theory is a favorite of mine. The Sage Caswell LP they put out early last year is so lovely. And I'll always dive headfirst into a RVNG release. Will Work For Good handles all their communication and it's been consistently stunning for years. And who can forget Shelter Press?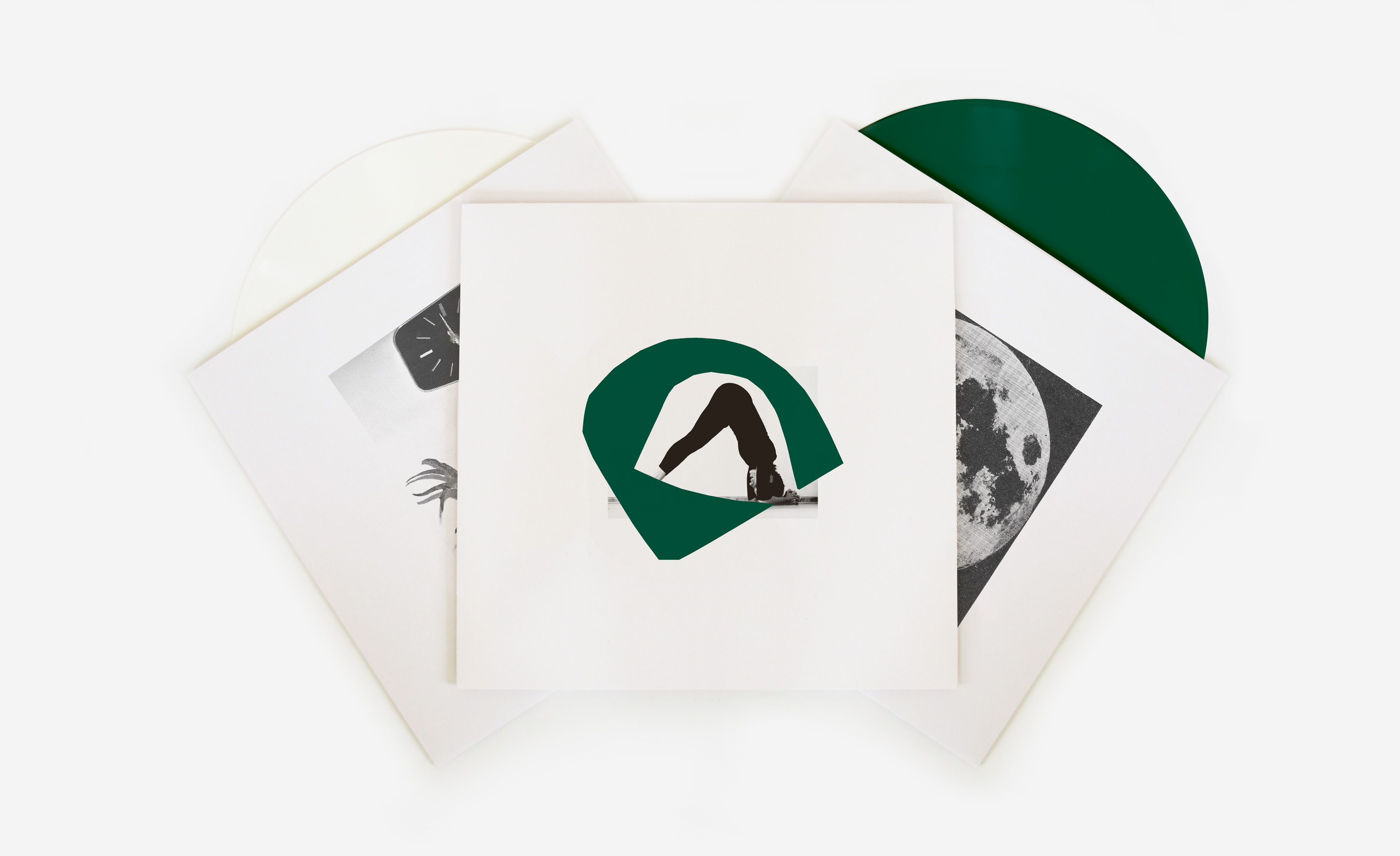 What can we expect from you in the months and years ahead, if all goes as planned?
Bobby: Up next, we're doing another Halloween compilation. All the proceeds will go towards YouthSpark, a local non-profit that protects at risk youth from exploitation, abuse and trafficking in the U.S.
Further on, we have a new LP from M. Sage of Patient Sounds. We've been daydreaming ways of reconnecting with Matt since first working with him on Data in the Details and we're quite proud of what he's come up with. Then, we have a few in-progress projects with Moon Diagrams, Clarice Jensen, Ka Baird, and Sandy, an NYC trio making wonderfully dreamy and dreary songs.
Finally, can you tell us about the mix you made?
Bobby: This mix touches on each of our releases since early 2017. This span seems to show some of our proudest projects. We worked with some of our favorite artists and closest friends and feel completely happy with our place in things. It also gives a sneak peek into the fun stuff we've cooked up for next month and after.
TRACKLISTING:
1. Ka Baird – Clearing #
2. Nick Malkin – Key Lime Interval
3. Rafael Anton Irisarri – Falling Curtain
4. M. Sage – Polish Triangle #
5. Night Cleaner – Forty
6. Café Ale – Push-me Pull-U
7. Jon Porras – Generative Counterpoint
8. Clarice Jensen – Sada #
9. Moon Diagrams – Nightmoves
10. Félicia Atkinson – Lighter Than Aluminium

# previously unreleased