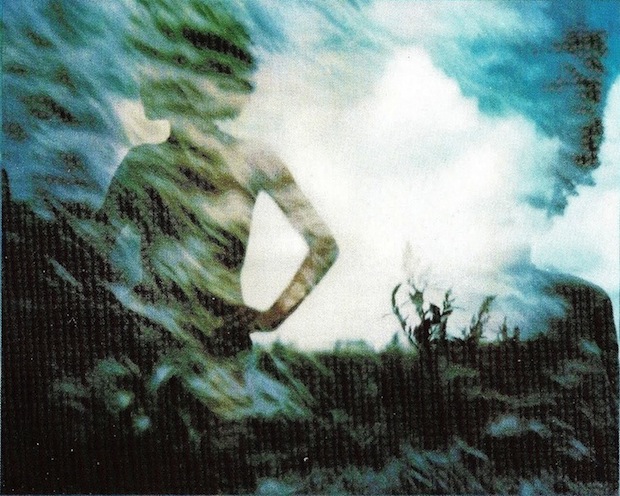 Words and Mix by Shawn Brackbill
I've been making mixtapes since I was in high school, so it's been quite a while. It's a great way to really get into the record collection and be reminded of what I have and why. There was a pretty synth-y connection in the first few songs that I had intended on using (Neil Young's "Transformer Man," Kraftwerk's "Neon Lights"), but I wanted to make the mix more diverse than just vocoders and synthesizers. So I pulled anything that I thought might work for it, ripping all the potential records and starting with the editing, as I couldn't put out a three-hour mix.
Sequencing is super important, so I set out on that task next. I was looking for connections between the tracks. I really liked the similarity in the rhythm tracks of the Tom Tom Club and Arthur Russell songs, and the synth-playing style in the Arthur Russell track and Harry Mosco's "Consolation." I also like some ebb and flow to a mix, so tracks like "Love In Space" and Demis Rousso's "Rebecca"–both of which I found a year ago while in the Netherlands–were perfect.
While I was working on the mix, Steve Moore had released a new record, which I heard through self-titled, and "C Beams" was a perfect track for it. So I emailed Steve to get a vinyl rip of the tune and was able to include it here. The final track, Clinic's "Distortions," has been a fave of mine since it was released in 2000, and has made it onto quite a few past mixes as well as this one. I love the simplicity of the song and the way it builds to such a climax at the end.
Xenophobia | Marc Barreca | 1980
Come On People | A.R. & Machines | 1971
Phir Teri Yaad | Hemant Bhosle featuring Asha Bosle | unknown
Pleasure Of Love | Tom Tom Club | 1983
Let's Go Swimming (Walter Gibbon's Mix) | Arthur Russell | 1986
Consolation | Harry Mosco | 1978
Love In Space | Mc Lane Explosion | 1977
Love Action (I Believe In Love) | Human League | 1981
Synchro System | King "Sunny" Ade | 1983
Up The Hill Backwards | David Bowie | 1980
I Want More | Can | 1976
Mr. No | Jon Foxx | 1980
Looking From A Hilltop | Section 25 | 1984
C Beams | Steve Moore | 2010
Burning The Midnight Oil | Giorgio and Chris | 1978
Transformer Man | Neil Young | 1982
Neon Lights | Kraftwerk | 1978
International Feel | Todd Rundgren | 1973
Welcome to Love | Space Art | 1980
Rebecca | Demis Roussos | 1973
Mr. Bassie (Discomix) | Horace Andy | 1977
Kazoo | Ashra | 1980
Distortions | Clinic | 2000