Words JOSEPH D. ROWLAND
I won't profess to have loads of cool factoids or massive in-depth knowledge about the history behind any of the cuts I've chosen here. Frankly, many of the artists and producers involved in the expansive genre dubbed 'Italo Disco' are mostly a mystery to me. Quite a few acts seem to have been fairly short-lived, or only have a handful of titles to their names, and the producers perhaps invented new monikers with the release of each single.
Thus I'll mostly stick to the important part: the music. While quite a lot of the most well-known tracks tend to exude a slightly alien, "cheerful" sort of vibe, I've decided to highlight a few tracks that occupy the darker, melancholic, or cosmic end of the spectrum. Enjoy!
SAVAGE – LOVE IS DEATH
I really believe Savage was pretty much at the top of the heap for dark and moody Italo, often veering into a somewhat gothic territory. This song's chorus hook is killer, and has some pretty great heavy guitars too. I tend to feel tepid about guitars in Italo, but this song nails it, especially with the epic solo near the end.
LAMA – NINETEEN NINETY THREE
This one hits all the good points for me. Cryptic lyrics filled with slightly nonsensical cosmic imagery, a driving and harmonically rich bassline, tons of trippy, delayed melodic synth arpeggio lines, and a great overall atmosphere that paints a futuristic picture.
O'GAR – PLAYBACK FANTASY
This song has rocketed to being one of my absolute favorites. The lyrics have a distinct note of cynicism, driven home even more by this unbelievable deadpan live performance. (It's genuinely one of the most fascinating things I've found on the internet, and mark my words: I will be ripping off this video if I ever get the budget.) Also that sliding bassline is completely god-tier!
JENNIFER MUNDAY – INVISIBLE
This track has pretty strong '80s anthem vibes, with huge gated drum sounds and a mechanically punchy bassline. The chorus hearkens back in some ways to another melancholic Italo favorite I've omitted here ("Self Control" by Raf, which was quickly followed perhaps more famously by Laura Branigan's cover) but this track overall leans larger — a bombastic barnburner of a tune! Total '80s underdog montage music.
MARK – DREAMLAND
Despite the unassuming moniker of this artist, I consider this a pretty stellar specimen for what a "standard" Italo track should sound like. It doesn't
have all the tricks, but it's got great synth brass sounds and the hallmark octave bass (which has been largely absent on this list, but not because I don't LOVE it!) along with slightly unintelligible vocals. The vocal delivery is very laid-back, which gives this track a hazy feeling befitting of the title. Dig the synth harmonica sound that pops up periodically as well!
NEMESY – I WANNA DANCE (12" VERSION)
Maybe a little less moody than some of the other songs here, but it has a harder-edged swagger that I really enjoy. For a song that's ostensibly just about wanting to party, the minor key melody lines disbursed through the song lend it a little more aggression than the theme may belie, and the use of the vocoder in the chorus is just *chef's kiss*.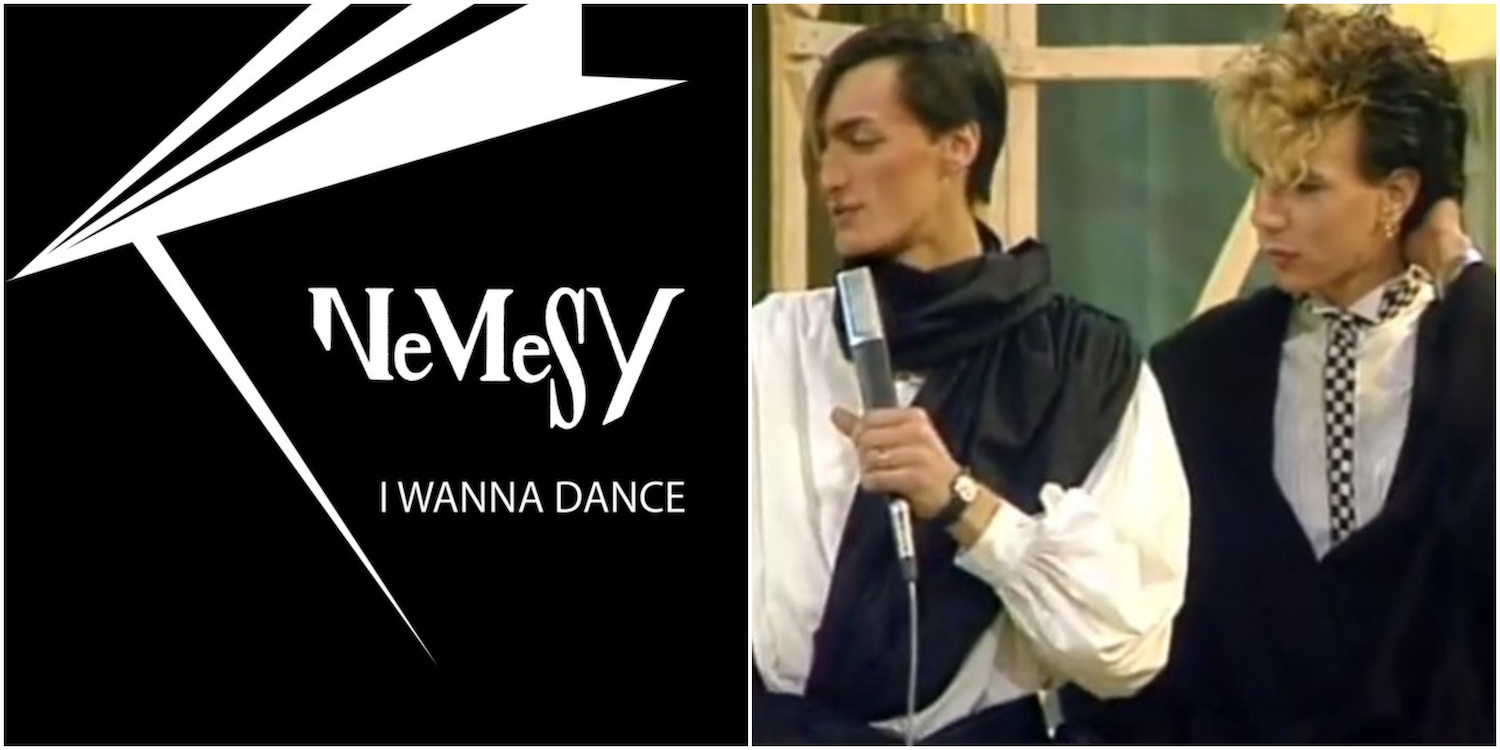 AMIN PECK – SUICIDE
One of the more raw cuts here, this one almost has more of a post-punk/minimal-synth grit in its spartan arrangement. For me, it's all about that awesome hammering breakdown at the song's midpoint. I could listen to that all day!
FOCKEWULF – BODY HEAT
I really hoped that this artist's name tranlated to "Fuckwolf"; sadly it does not. Apart from that, just a solid track replete with a punchy, memorable bassline, sax lines, and relatable lyrics contemplating a loss of humanity in ourselves.
VIVIEN VEE – BLUE DISEASE
One of the few selections I actually do have a tidbit of trivia on. This track was produced by Claudio Simonetti of horror-prog icons Goblin. Vivien Vee, in addition to being somewhat of a pop star, was also involved in adult entertainment — something which I have since discovered was somewhat of a small trend in Italo (and its analogs). I can certainly hear the through line from Simonetti's prior work.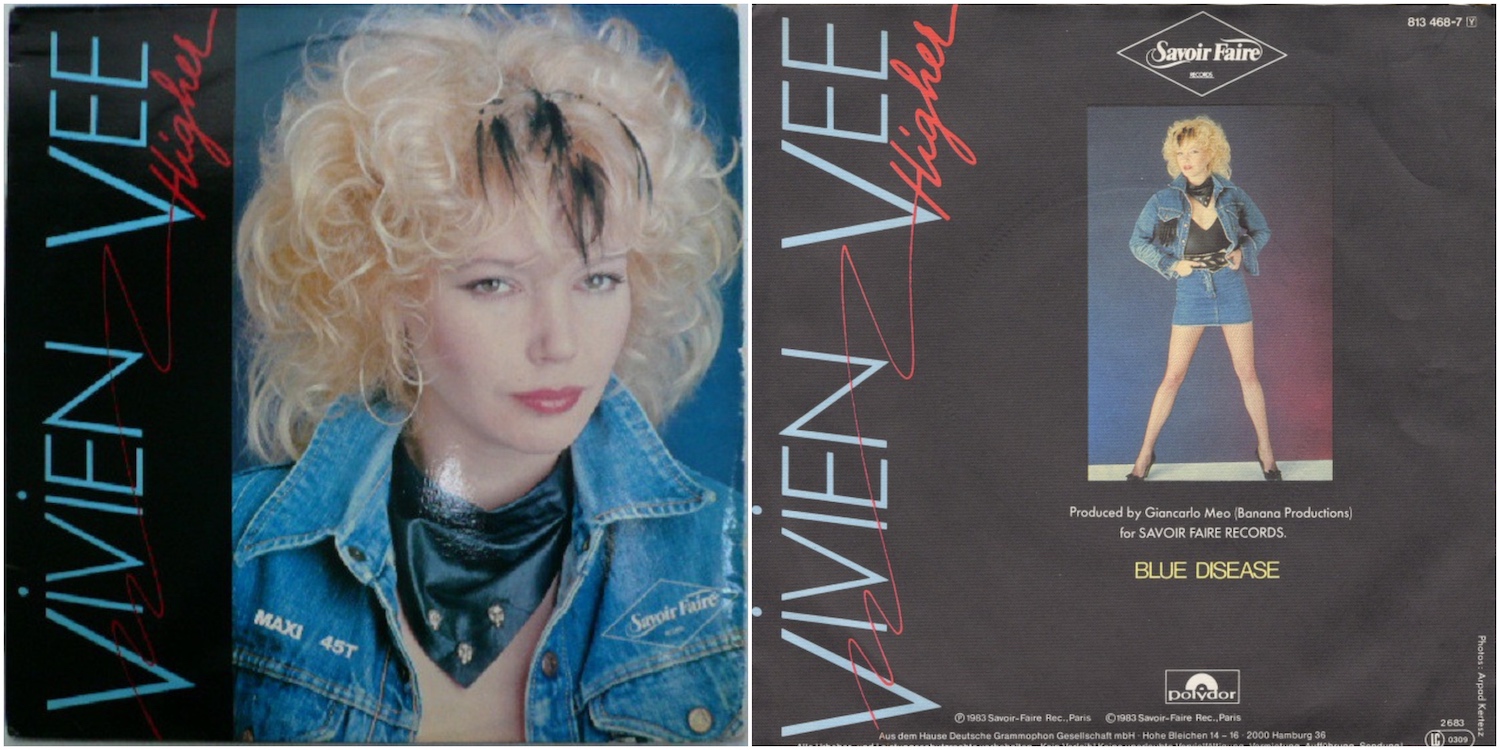 SALVY AND GIULY – STOP THE WORLD
Despite sharing some lyrical similarities with the Modern English smash hit, this song rules. It reminds me of an alternate universe dystopian version of Hall & Oates with a angsty streak.
BRUNO MOSTI – ZERO GRAVITY (EXTENDED) 
Got to close things out with a slow jam. This stripped-down number is dripping with romantic sci-fi melancholy. Despite having been produced in the mid '80s, it sounds like it's from the previous decade. Strokes of mellotron, piano, and chimes provide the perfect backdrop for the earnest vocals to take center stage on this slow-burn masterpiece.
Pallbearer multi-instrumentalist Joseph D. Rowland and Pinkish Black singer/keyboardist Daron Beck just released their own Italo-disco debut as Information_Age. Stream it in full below, along with the VHS-style video we premiered earlier this summer.