When super producer Paul Epworth (Adele, Florence + the Machine, U2) first heard the direction Mattie Safer's solo demos were headed, he had one crucial bit of advice for the former Rapture bassist/singer: "Stop worrying about trying to be cool." And he should know; years before Epworth was a GRAMMY-winning hit man, the fellow musician was cutting blog-house singles and dance-rock remixes under the name Phones.
"I think he wanted me to ditch the club records," explains Safer. "He said that in his personal experience, he felt like he had wasted years of his own creativity trying to make things so that cool people would accept him as one of their own, but it was only when he stopped trying to do that and just made the things that were really interesting to him that he actually gained the acceptance and adoration that he had been chasing all those years. It's good advice—just be yourself."
In Safer's case, that meant revisit the R&B and hip-hop records he grew up with in DC. The way he remembers it, "The city just oozed soul…. There was go-go, of course. I'm not going to front like I was part of that scene, but you definitely heard it everywhere—on the street, on the radio, fucking around in the music room at school. And of course the punk scene was very individual, very political, very smart, very DIY. It kind of infuses you with the idea that if there's something that you want to do you can just figure out how to do it on your own."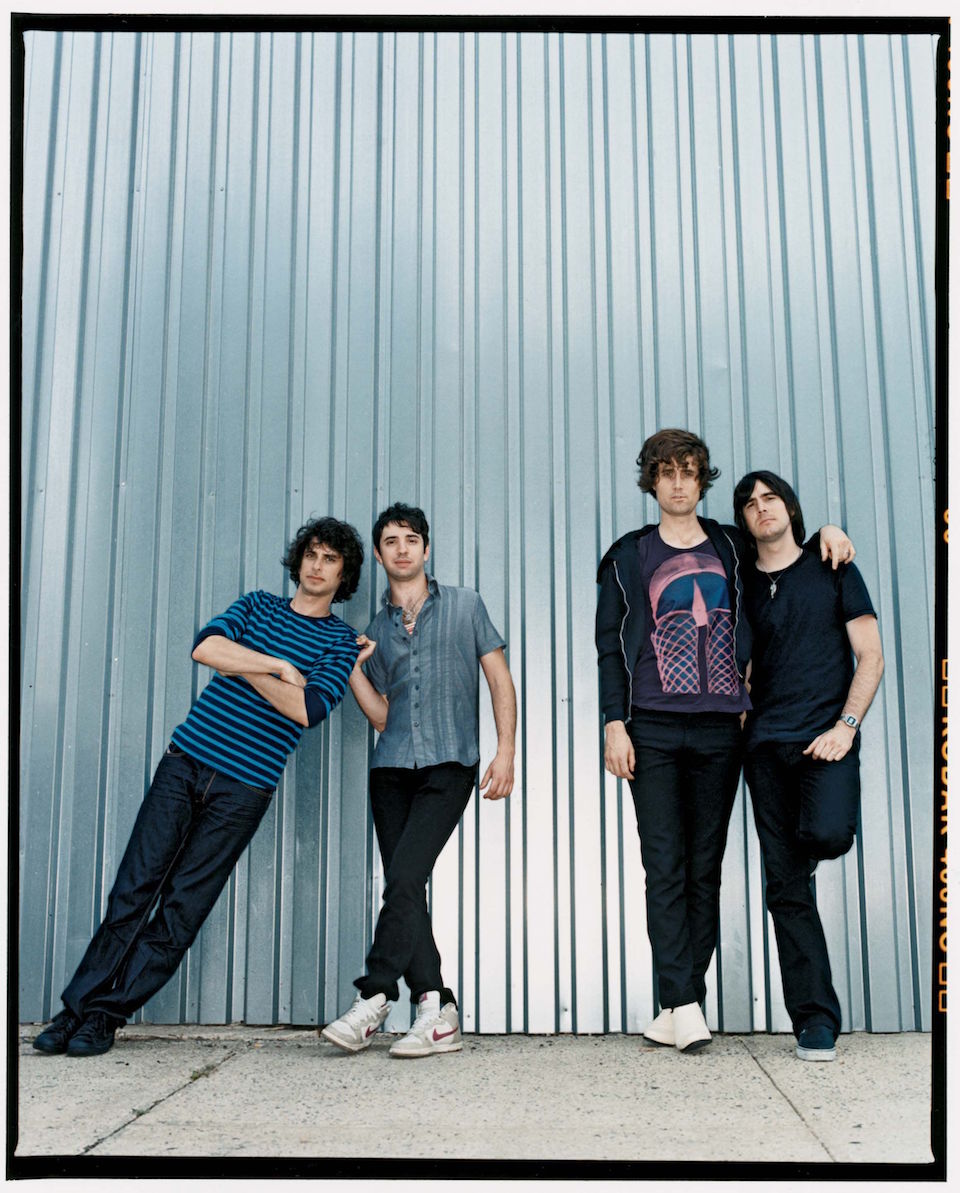 In the seven years since his split from The Rapture and ill-fated deal with Epworth's Wolf Tone imprint, Safer went through several rough patches and wildly divergent sounds, from the familiar, Ed Banger-approved vibes of "Is That Your Girl?" to the revelatory R&B melodies of this spring's All We Are EP.
In the following exclusive, Safer shares his latest single, along with thoughts on everything from where he's been all these years to why Timbaland wanted to sign the Rapture…

Let's start with the proverbial elephant in the room: What took so long? Did you take a complete break from music for a few years and focus on another creative outlet—your SoundCloud was relatively silent for a while at least—or did your debut EP simply go through several major changes before you felt good about the direction it was headed in?
No, I've been here the entire time. When I left the group I was feeling very free and I had a lot of things that I'd been wanting to try but for various reasons just couldn't fit into the creative space of The Rapture. My head had been popping with ideas; I just had to figure out how to make them. I partnered up with my friend Dances and we started working out of my home studio. That took about a year, maybe a year and a half before I was like "okay, I got all those ideas out" and started sending those records around to friends. One of those folks was Paul Epworth, who I hadn't been much in touch with since the second Rapture album but I knew was working on some cool things…. This was just before "Rolling in the Deep" came out. A few months later he called me and said he really liked what I was doing and wanted to help if he could. After some conversations he said he was going to be starting a record label and wanted to sign me. That took about a year and a half for him to put his company together and then get a deal signed, during which time I was playing shows around New York and writing and demoing.
After I signed, I spent about a year recording and producing the record, with a few months off in the middle. After that, things got strange with them…. They were going through some internal upheaval and communication kind of fell off. I spent about a year trying to work through it with them and get my record out but in the end we decided it was better to part ways and they gave me back my record. I was released from my deal at the top of the year and pretty happy to be getting some music out.
Was quitting music entirely ever an option for you? If so, what would you be doing instead?
No, not at all. Music is just my reality. It's what I've done since I was a kid, there's no escape at this point. Even when I'm with people, girlfriends, whatever, there's always music in the back of my head. Maybe I'd try to be a chef or something but I'd probably just end up back in music somehow.

Did you make an entire record that sounded like "Is That Your Girl?" before scrapping it? If so, why?
Ha, not exactly. When I left the group I started working with my friend Dances, a great producer and rapper. I wanted to work differently—away from a traditional band setup and the personalities involved. I had the songs written for the most part and could play the parts that I wanted on the keys but I wasn't a great drum programmer and have never really had the patience to go through samples and synthesizers looking for sounds. I had all these songs that were kind of this soul/R&B vibe but wanted the texture to be very electronic.
The demos were sort of like a blend of 808s & Heartbreaks synths with Trackmasters type of beats. At least that's what we were going for, but with these same older type of songs. We called it Future Gospel. We also did some club type of records but it was more like dance-pop than anything else. I think I was working through a Timberlake thing. "Is That Your Girl?" was the one track that we made where we decided "let's try to make a record that sounds like what would happen if Mattie from The Rapture did a record with Dances With White Girls," so we wrote that together. The whole thing was cool and it was definitely a vibe; maybe I'll release those tapes someday.
"The Rapture is a special band for some people out there. It's special to me too…. But people change and grow."
I played some shows with some of that material but found that I didn't really enjoy performing as a singer off of backing tracks that I couldn't interact with. So I decided to put together a band for live shows instead. That really changed what I wanted to do. There's little unspoken moments of magic that happen between musicians when they play together that elevate the songs, elevate the performance, and just electrify the room. Once I was back in that setting I felt like I could express myself as a performer much more freely. For a while I was playing live with the band but still working in a very electronic way in the studio but eventually I was like "why don't I just do the musician thing, which is so much fun live in the studio and try to bring that same feeling onto the records?" So I went into the studio with my live band: Charles Norris III on drums, Andre Chez Lewis on keys, and Kenji Tokunaga on bass. We tracked the whole thing live, playing together and then I went back and added additional sounds and instrumentation. It just felt right and like it served the songs very well.
Do you feel like the songs on All We Are are what you've been wanting to make for a while now, deep down, and that you simply had to build up the confidence to embrace another side of your songwriting?
It's definitely something that was lurking in there. The song "All We Are" is actually a song I had written toward the end of my time in the band that just didn't have any place in that setting. Coming off of all the touring for Pieces of the People We Love I was just not enjoying myself with the band as much anymore. It wasn't stimulating me creatively anymore and there were some personality difficulties that had been coming to a boil for a few years. I was fried and probably depressed and I didn't want anything to do with it, so I took solace in my record collection. I spent a lot of time listening to Songs in the Key of Life and The Blueprint—like a few months. I probably drove my girlfriend crazy. Doing that woke up my music brain and stimulated some areas that hadn't been getting a lot of opportunity to work over the past few years. I fell in love with music again. Song ideas just started popping into my head, but the changes were different, the melodies were different. I knew it didn't really make sense with where I was at but I was happy and inspired so I decided to just embrace it and see where it took me.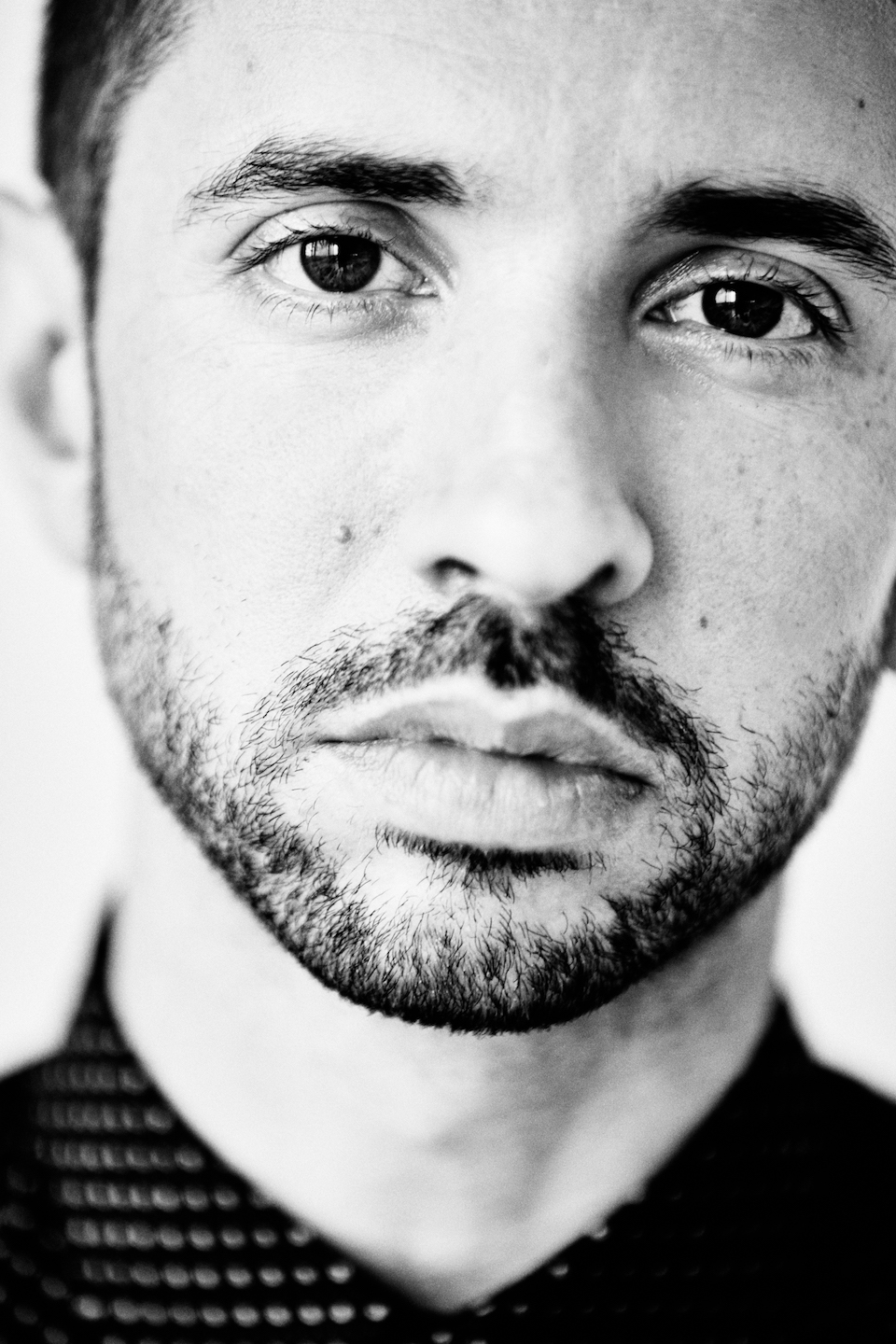 Many fans of your music are going to be heading into All We Are expecting a dance-rock record. Are you worried about how they're going to react to it?
Not worried at all. I mean, I know The Rapture is a special band for some people out there. It's special to me too I gave 10 years to it and put everything I had into when I was with them. But people change and grow. And as much as I've grown and changed, I'm sure they've done the same. Some of 'em will be with it, some of them won't, but there will be new fans who don't have any idea about what I did before and don't even care.
Bands are cool when they are working because they are the product of a lot of individual personalities, interests, and abilities pulling each other in their own direction and you come out with a piece of music that isn't exactly like what any of the members would have wanted but is totally unique. But they have a shelf life and at the point where I left it just felt like the things it was time to pursue my own vision.
One thing that was true in that band has remained true on my own: I only know how to make a record the way that I like it. Being on my own I got to make a record sound exactly how I wanted it to sound. And even though it didn't work out in the end, Paul and Wolf Tone were cool in that they supported me making the record I wanted to make how I wanted to make it. There's very few people in this industry or in life that get to do exactly what they want to do, so regardless of what happens or how anyone receives this I know that I got to make a record that represents exactly where I was at when I made it and turned out exactly how I wanted it to be.
Judging by the sound of this record, you obviously went through a rough patch over the past few years. Was this EP a form of healing, something you simply had to do to move on?
Yeah, I mean, I had to extricate myself from a pretty low place. I was unhappy with my life, creatively uninspired, not pushing myself as a musician anymore, and not taking care of my health. This music came to me and inspired me to change my life. I moved out of that situation, and started pushing myself as a musician in ways I hadn't for years. I cleaned up my life, stopped smoking, cut down on the drinking, got rid of some toxic relationships…. The whole time it was writing this music that taught me, inspired me, and got me through it.
I stopped smoking so I could stop destroying my voice and be able to sing all these melodies that I was hearing. The lyrics I was writing were helping me solve problems and figure out how to move my life in a positive direction, encouraging me. Letting go of some bad relationships brought new people and collaborators, new relationships, new love. This record is kind of like a journal of that whole process but also the catalyst.

How old were you when you first got into soul, R&B, and hip-hop? What were a few of your favorite records and artists when you were younger—ones that flipped the script of what music could sound like?
I was young. When you grow up in DC, soul and R&B is part of the fabric of the city. I remember the first time I heard oldies radio outside of DC and being shocked at how much rock they played because in DC the oldies stations were always playing doo-wop and Motown and Aretha and stuff like that. I listened to a lot of radio—stations like WKYS and WPGC. I even went to a summer camp where we started every day singing "Sardines" by Junkyard Band. So I mean, that type of music was just always there.
[youlist pid="PLNXzV0n53ccxLEnbC1f67gBC5UAuSxGLo" width="620″ height="349″]
Records that changed my life? I loved the movie Crooklyn when I was a kid and that soundtrack definitely introduced me to some great artists. The Pharcyde's Labcabincalifornia. De La Soul's Stakes Is High. I learned a lot as a musician playing along with James Brown, Earth Wind & Fire, Marvin Gaye…. I really loved how singers like Mary J Blige and Lauryn Hill could tell their stories through music and use their lyrics and voices to create an emotional connection with the audience. Erykah Badu was (and remains) really big for me; Worldwide Underground stays on rotation. Outkast always.

Was there one artist or album in particular that made you want to be a musician yourself?
The first artist that I remember hearing and thinking "I want to do that" is Chi Ali. I saw the "Age Ain't Nothin But a #" video on MTV and everything about it—his age, his delivery, the beat—hit me. Me and two of my friends performed at the talent show over the instrumental of that track, played off the cassingle. It was a great tape; the B-side was dope too. I shifted away from that pretty quick though and started studying piano and bass, learning how to play jazz. I had some great music teachers that helped open me up to a lot of great sounds. I'm forever grateful to them.
Was it difficult to make R&B and soul music at first since the songs of today have to live up to the legacy of legends like Sam Cooke and Mary J Blige?
It wasn't really a conscious decision; the music had been coming to me, but I would push it off, thinking I couldn't do it. But it kept coming back and eventually I decided to stop running away from it and just let it be what it was gonna be.
I'm not intimidated by great artists; I'm inspired by them. Sam Cooke, Marvin Gaye, Mary J Blige—those are teachers. There's some technical things but really it's seeing how they use their music as the creative expression of their souls. The music they make feels like who they are. I don't worry about trying to measure up to them, or any artist really. The measuring stick for me is "did I say everything I needed to say? Did I get everything I was feeling onto the record in a way that people can connect to? Did I push myself creatively as far as I could?" As musicians we are always going to be growing and changing and recordings are just that—ways of documenting where we are at a particular moment. I did that to the fullest extent I could with this record. How it's received, what people call it—any of that is out of my control. All I can do is push myself to do the greatest work possible.

When did you first meet Paul Epworth? Was it around the Pieces of the People We Love sessions or much earlier?
I met Paul on the first tour that The Rapture did in Europe. He was doing sound at a club we played at in London—93 Feet East—and he did such a great job, and was such a good dude to be around, that we took him on tour as our live engineer the next time we came back. His band Lomax would play shows with us. We toured together for a couple years and then he started doing more production—did the Bloc Party record, Futureheads…. When we needed someone to produce the second album, it seemed like a natural reach out and it was a very easy recording experience. He worked hard. He believed in me and what I was doing and encouraged me to really step out on that record.
How would you describe your relationship on both a creative and personal level?
I mean, Paul is a very creative person and he saw something in me and supported me. I'm eternally grateful for that. He encouraged me to find my own voice and sound, make the music I wanted to make. We had our run-ins working together, but it definitely helped shape me into what I am today. It's a shame that we aren't working together at the moment, but I feel like we've separated and come back to each other before, so it'll probably happen again.
Did he help with the production or writing of this record, or was he simply someone you could play songs for and bounce ideas off of as a friend?
Paul helped me refine what I wanted to do. He would let me bounce ideas off him in the demoing process, and make suggestions, and he was there in the studio with me for a couple days right after I signed to Wolf Tone, helping me pick "Whenever You're Ready" out of a book of songs. He put me together with Leo Taylor and Nikolaj Torp (the drummer and keyboard player on that song) and we recorded it in his old studio. He wasn't there for most of it but when we hit a wall with it, he offered some advice on the drums and got it back on track. The rest of the record I did on my own back in NY but I think spending some time with him and being able to bounce some ideas helped me form an idea of what I wanted to do and how I wanted to proceed as the producer finishing everything up.
Do you feel like the success of the Rapture was both a blessing and a curse—something that'll be mentioned in the same breath as your solo work until the end of time?
No, it was a straight-up blessing. It got me living the dream, being a full-time musician at a very young age. I feel no worries about people comparing what I'm doing now to what I did then; I'm doing what I like and I know that what I'm doing is good. It'll hit some people, and some won't connect right way. Maybe they will later. Either way, not my concern.
How did your time alongside Timbaland and Daft Punk impact you on both a creative and personal level?
We worked with Tim on "No Sex For Ben" on the Grand Theft Auto IV soundtrack, but he was also a really big fan of the band and wanted to sign us to his label. Working in the studio with him was awesome. He was so full of ideas and worked quickly and it was just about getting the best ideas down on tape without worrying about who the author was. It was just fun and I really would have loved to continue that relationship.
The other guys didn't get the same things out of the experience and I respect that…. But I think I enjoyed it so much just because it was like having somebody to work with in a different way who also got the music and brought something to it and there was just very little ego involved—a very different creative process to what being in a band can be like, where people sometimes get very protective about their parts, even if it means not doing things that might make the record better.

We toured with Daft Punk on their Alive 2007 tour. Seeing them—the level of creativity they were at and just how family and team-oriented their whole setup was—made me feel like that was something that wasn't there in the same way with The Rapture. It had become kind of divided. I felt like Daft Punk were creating on a level where we just weren't going to be able to achieve things the way they were in [Daft Punk]. I felt like I had been deluding myself into thinking that we were doing something creative, which we weren't anymore. I think the band was at its best when we weren't trying to be anything in particular—just making weird songs for the hell of it. But you can't go back, or at least I didn't think we were going to get to that with that group dynamic.
What's the story behind "Whenever You're Ready" and a few other key tracks on your EP?
That's actually a song I had written hoping to pitch it for a Carl Thomas record. I don't think it ever even got to him. But it was about a girl I had been dating a little bit who was coming out of another relationship very damaged and hesitant. I was trying to convince her that just cuz she'd been hurt before didn't mean she would be hurt again, and that opening herself up to new love might prove to be a healing thing, a much better thing than being closed off and protected. It took a while but in the end it worked, and we got together.
"Sea Change" started off as a weird little gospel-y record I would walk around singing to myself. It had a different melody and chords but the same refrain. I liked the message and eventually was like "I got to find a way to realize this; these lyrics are important." It's really the song that sums up everything about that time in my life, transitioning from floating through life in a haze to cleaning up, finding inspiration, and living in the glory of the days. It used to be called "Big Change" and thankfully another writer named Dominic Betmead (Dom Search from The Nextmen) suggested the infinitely more artful title that it bears today.
"All We Are" is kind of the song that changed my life in that it's the one Paul fell in love with, the song that got us working together and that eventually inspired me to change my sound and fully embrace this creative direction. I wrote it about a conversation I had with someone where there was extreme chemistry between us but we were both involved in long-term relationships. It was about trying to resist that attraction, put it back in the box, and go back to the lives that we each had. Ultimately it didn't work and we ended up dating. But it wasn't until later, after both those other relationships had ended. Promise!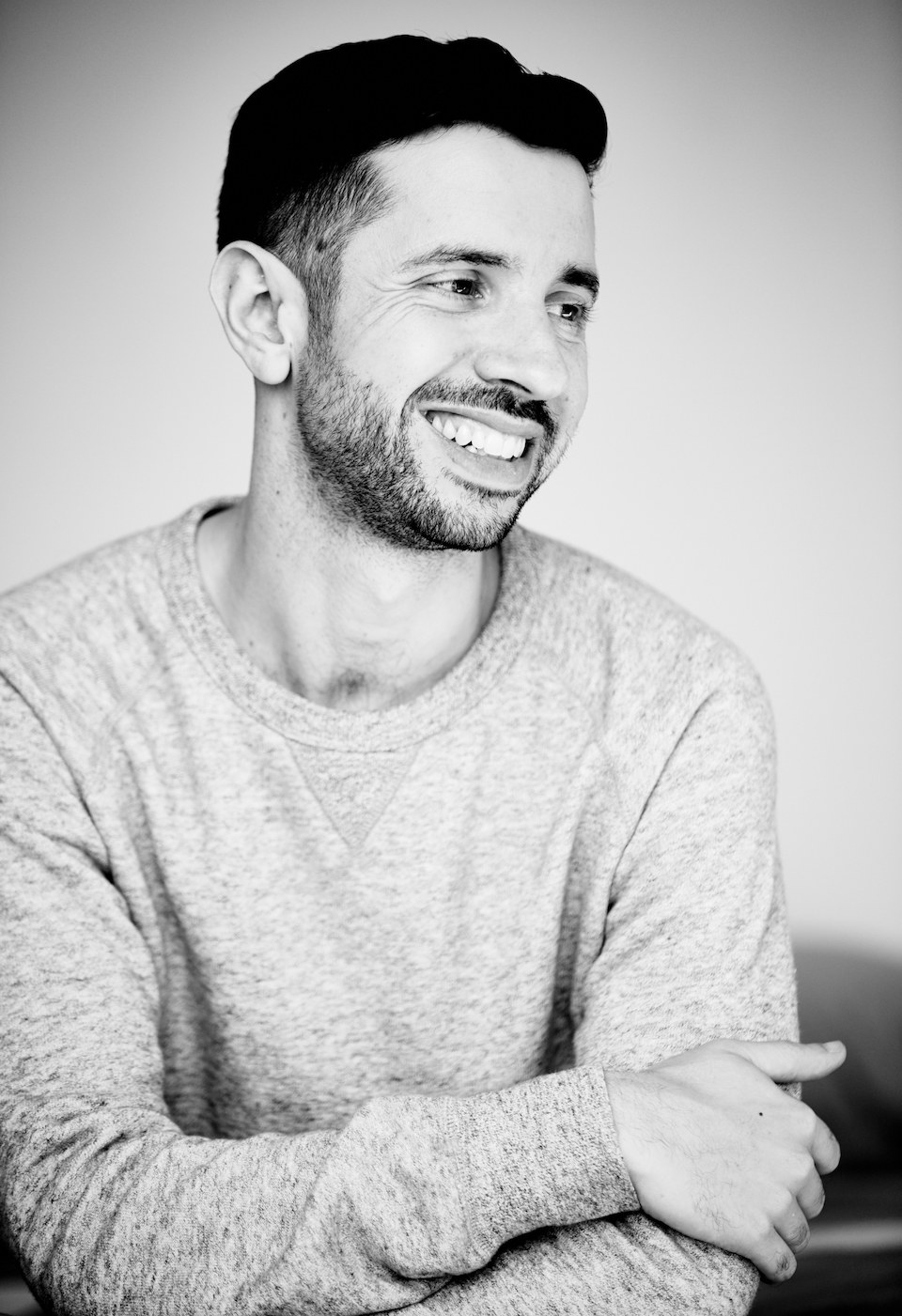 Do you have another EP on deck already? How does it compare to this one, both sonically and lyrically?
Yes I do. I have about 10 more finished tracks that were recorded contemporaneously with All We Are. They all fit together; it's all about that same time period where I was coming out of the band and going through something of a rebirth in my life. I hope to release it all over the next little while.
What have been a few of your non-musical influences in recent years—books, films, etc. that have inspired your work in some way?
The books Things Fall Apart and Satyagraha in South Africa, Paul Gaugin's woodcuts, James Turrell, Washington Wizards basketball…
You went to jazz school when you were younger but ended up dropping out. Why? Are you returning to those roots at all with this record?
I dropped out of school cuz The Rapture needed to be able to tour more seriously and I felt like school was something I could always come back to, but a band or musical project that people actually care about doesn't come along every day. I guess you could say this record comes back to a lot of that; certainly from a writing and playing perspective, it got me back to flexing some of those muscles in terms of harmonies and sounds. I certainly wouldn't be where I'm at today without that kind of serious music study in my background.

What can we expect from you next? Any guest spots like the ones you did a little while back?
I hope so! I mean I'm really looking forward to touring with this record but making new things is always good too. I've been writing with and producing for a singer named Vula Malinga from the UK who is very dope. I recorded another vocal for Beni which might come out this year? I'm always up for collaborating, so if there's anyone that hears this music and wants to work with me as a writer, as a vocalist, as a producer, let's go. There's so many talented musicians in LA; it's a whole new world to explore. I look forward to diving in. Dream collaborations: King, Willow, Norah Jones, Keyshia Cole, and always and forever Quincy Jones. Just putting it out there….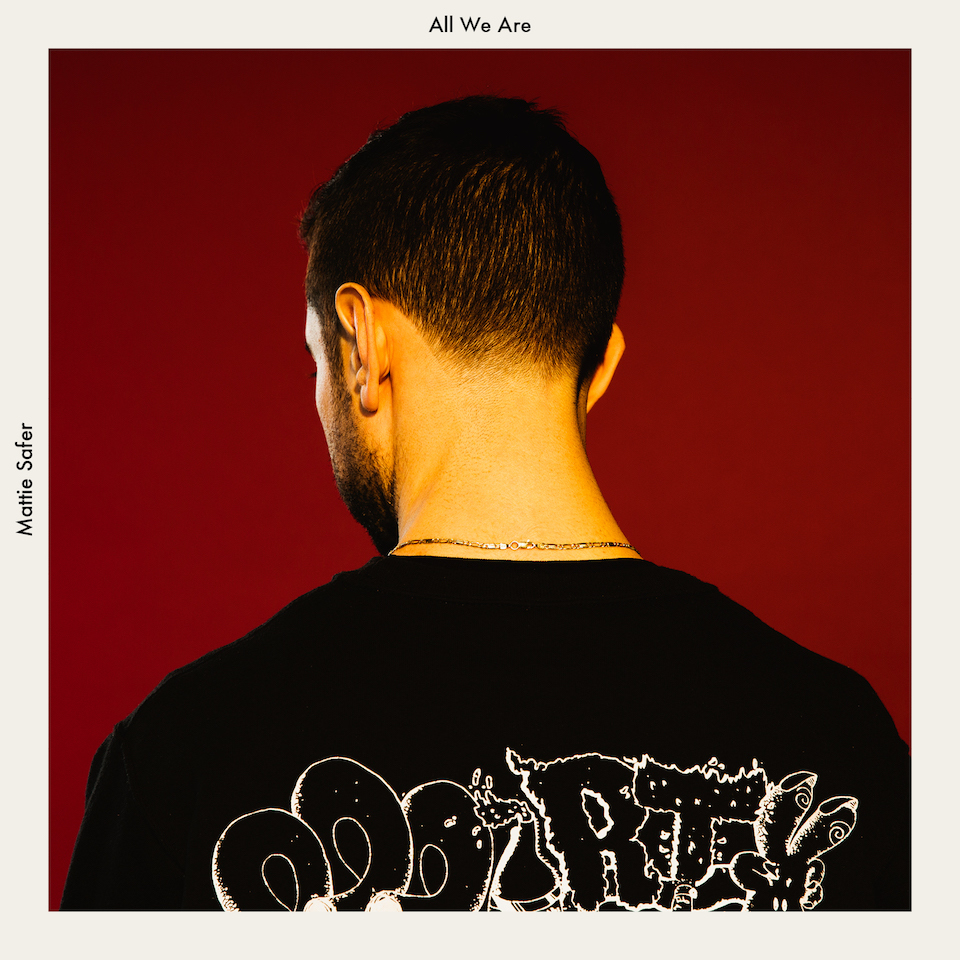 Mattie Safer
All We Are
(Dream City Sounds, May 27th)
1. Whenever You're Ready
2. Wherever I Go I Fall In Love
3. All We Are
4. Until The Day I Die
5. Sea Change