Photo DREW HEFFRON
Boiler Room's latest Brooklyn event—happening this Thursday at Verboten—is more than just a well-curated dance bill. It's a crash course on Italo-disco, including a panel discussion moderated by Andy Beta, a pop-up shop run by Superior Elevation Records, and a night full of killer music rounded out by Classixx, Honey Soundsystem (featuring Dark Entries founder Josh Cheon), Jacques Renault, and the first ever B2B set from Juan MacLean and Nancy Whang.
Sound like something you might be into? RSVP to FIAT x Boiler Room presents IMPORTS here, or check out Boiler Room's live broadcast beginning at 10 p.m. EST. We also tracked Renault down for a run through of his favorite import records, as heard in a new mix he described as follows:
Going through my records to prepare for this Italo-inspired mix was a trip down memory lane; I loved it. I thought it would help if I narrowed my options of what to include by picking out records that I bought in various NYC record stores before the Discogs days. If that wasn't enough, I cranked it to eleven and selected only Italian pressings, with the exception of my U.S. copy of "Feel the Drive." I'm sure any Italo enthusiast will know all of these tunes, so the point wasn't to wow you with how desirable the tracks are, but rather give you a snapshot of what Italo I did find in the early 2000s that still means something to me today.
Have a listen/look down below…

Tracklisting:
Marzio Dance D.J. and Gang – "Adventure (Theme Version)"
Doctor's Cat – "Feel The Drive"
B B Band – "All Night Long"
Cyber People – "Void"
Moonbase – "Waiting For A Train (Jacques Renault Edit)"
Gina & The Flexix – "I Wanna Believe"
Plastic Mode – "Mi Amor"
Faxe – "Time For Change"
Lama – "Love On The Rocks"
Kano – "Another Life"
Danny Keith – "Keep On Music"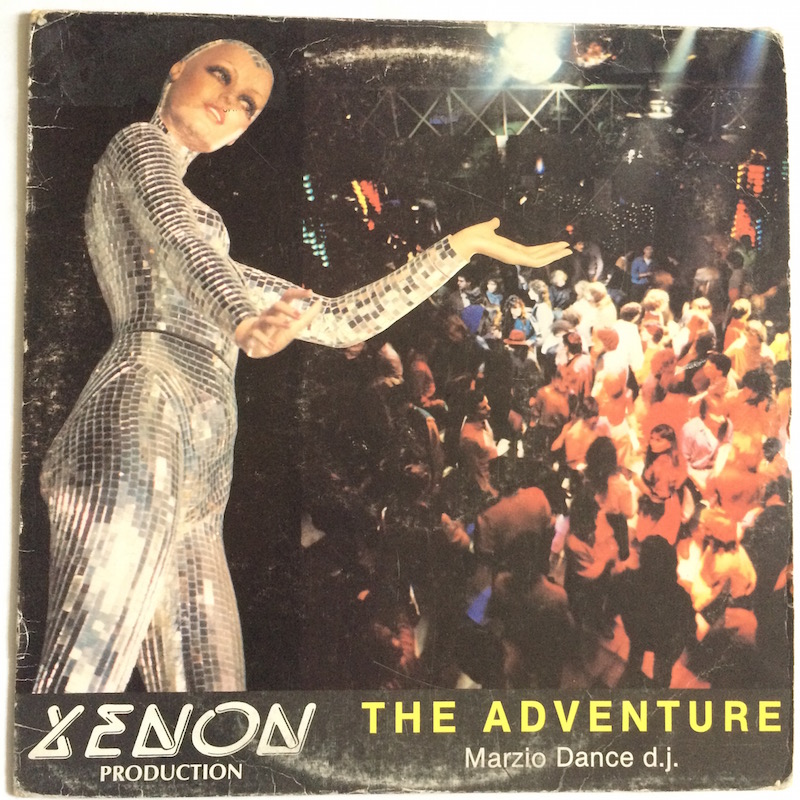 MARZIO DANCE D.J. AND GANG – "Adventure (Theme Version)"
I picked this up at Bleecker Street Records. I remember because I didn't go there much but they had a lot of random records in the basement and I came across this and was super excited about it. It can be played at 45 or 33 with satisfying results either way.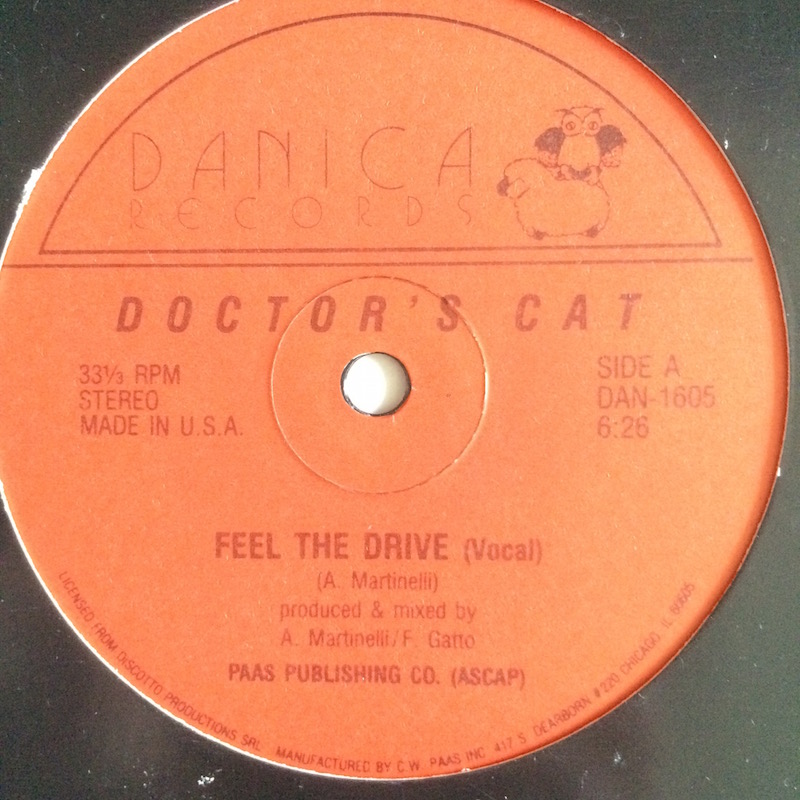 DOCTOR'S CAT – "FEEL THE DRIVE"
This one I got at Sonic Groove on Carmine. I would go to the shop weekly and buy new and used stuff. At the time Marcos Cabral was working there and we would eventually end up making tracks together as Runaway.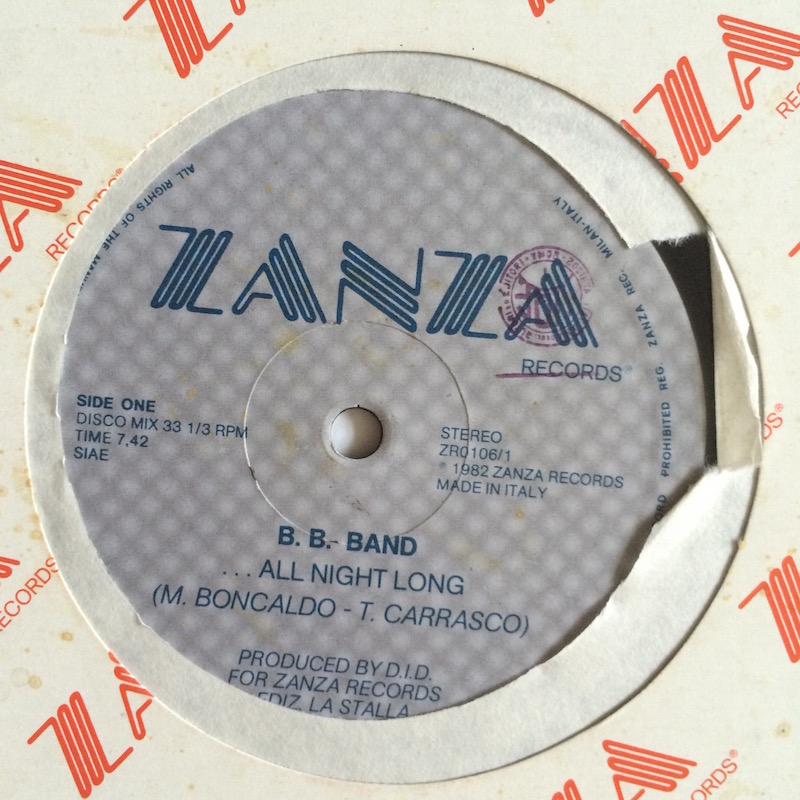 B B BAND – "ALL NIGHT LONG"
I'd always look for that red stamp in the shops knowing it was an Italian import. I got this at Gimme Gimme Records which had weird hours like Thursday nights and then the weekend. I could spend hours in there going through the bins and would always walk out with something.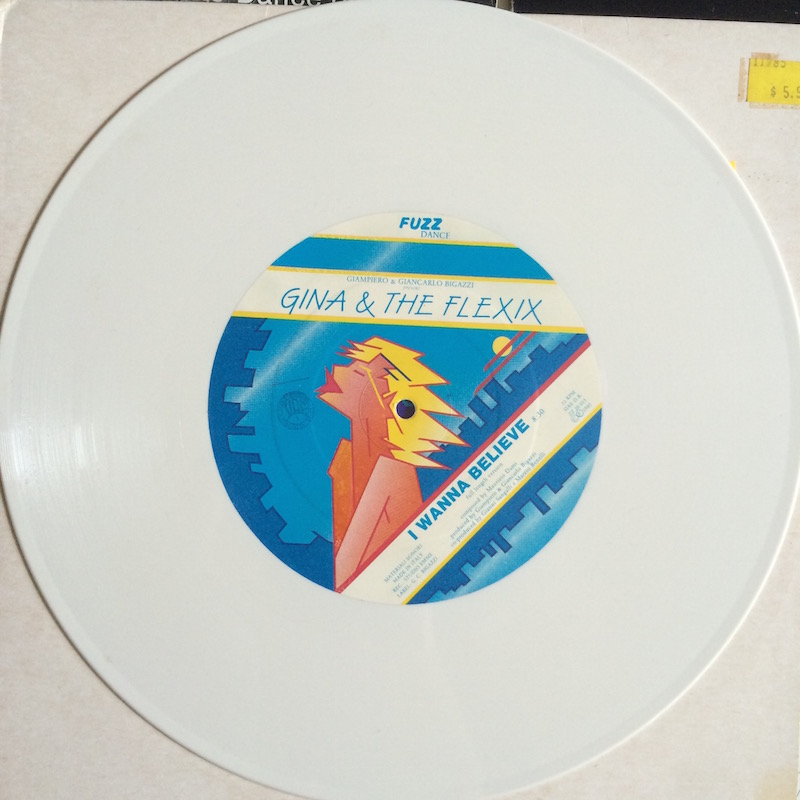 GINA & THE FLEXIX – "I WANNA BELIEVE"
I was of course a fan of Alexander Robotnick and totally taken by this release and when you see "Fuzz Dance" you know it's a must buy. White vinyl with a weird big label, I got this at A-1 Records.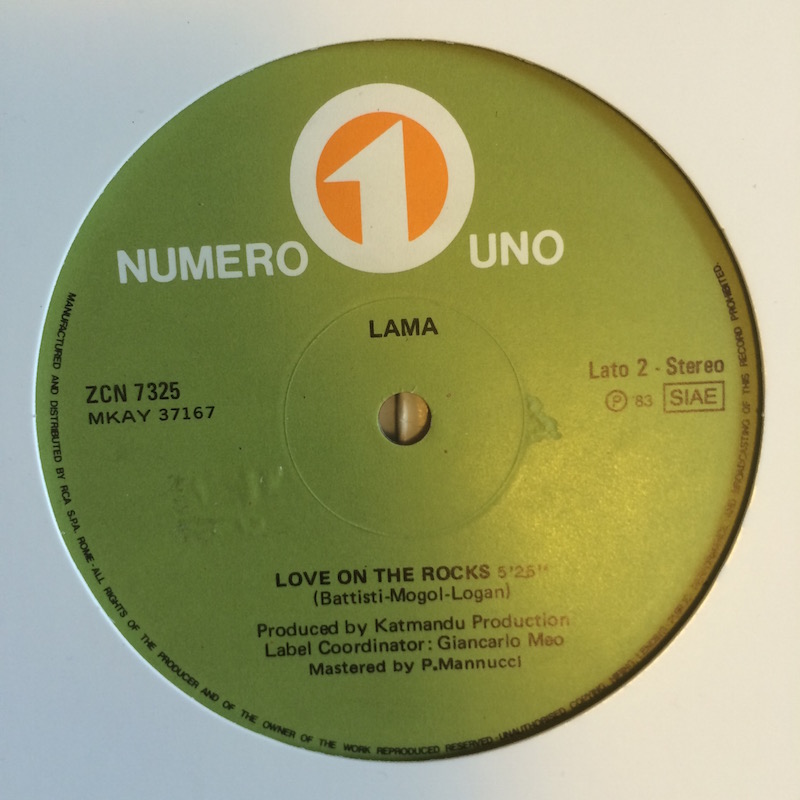 LAMA – "LOVE ON THE ROCKS"
I used to go to Academy on 10th weekly as well and I picked this up there. My friend Marty worked there and would always recommend stuff. Being a fan of El Velero (Il Veliero) I had to have this cover. A few years later I remember hearing DJ Harvey play it at one of the now legendary downtown No Ordinary Monkey parties.