Photo DENNIS MORTON
Kasper Bjørke has announced an expansive, wildly ambitious new album featuring Italian composer Davide Rossi, pianist Jakob Littauer (Jatoma), and keyboardist Claus Norreen. Credited to the Kasper Bjørke Quartet and due out October 19th through Kompakt, The Fifty Eleven Project is an ambient effort inspired by the deeply personal peaks and valleys of Bjørke's cancer treatments.
"Just two weeks before my 35th birthday, doctors discovered a tumor during a routine scan," explains Bjørke. "The prognosis was positive, but the anxiety that accompanied the diagnosis was incredibly difficult to navigate…. The album chronicles a journey from discovery of the tumor, to the operation and frequent examinations; from feeling a beacon of love and light in the birth of my son (in the same hospital), to finally leaving that waiting room for the last time.
"The project has been a therapeutic way of me processing the diagnosis," Bjørke continues, "the constant fear of relapse, and the light in being healed. Throughout the process I used the music to fall asleep to—and as a sonic space to meditate in and contemplate my journey. My hope is that others; healthy, ill or next of kin, will be able to use The Fifty Eleven Project in that same way."
Not content with simply releasing a record, Bjørke collaborated with Prxjects.com and LA artist Justin Tyler Close on short films for each and every song. They'll be featured in a special Copenhagen exhibition at Klub between October 12th and the 21st, then taken on the road throughout Europe and the U.S. next year.
Check out the first official single from the triple LP below, along with Bjørke's thoughts on the track….
"Dur For Vitus" features all the instruments that you will hear throughout 'The Fifty Eleven Project': Analogue vintage synthesizers, cello, violin and piano. Everything recorded live; the computer was only a recording device.

This particular composition, as opposed to quite a few of the others on the album, contains a lot of hope and light…. It is an ode to Vitus, my now 3-year-old son, who was born in the same hospital where I was still going for regular hospital checkups at the time. He brought so much love and life-affirming positivity into a very difficult period in my life…. Dur is the Danish word for the major scale.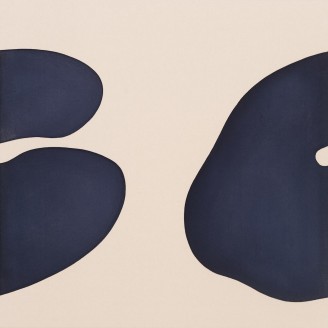 Kasper Bjørke Quartet
The Fifty Eleven Project
(Kompakt, October 19th)
1. Line Of Life (Prologue)
2. Seminom Non Seminom
3. CT
4. 50 11
5. Neuron
6. Dur For Vitus
7. Paramount
8. Os
9. 061016
10. Contemplation
11. The Antiphon (Epilogue)