Koen Holtkamp is one-half of the ambient/drone duo Mountains. His latest solo LP, 'Motion', is available now through Thrill Jockey along with a 'Connected Works' compilation that includes the vinyl-only releases 'Liquid Light Forms', 'Gravity/Bees' and 'Make Haste'. Here are his thoughts on five key Italian LPs from the 1970's, along with the official video for "Between Visible Things"…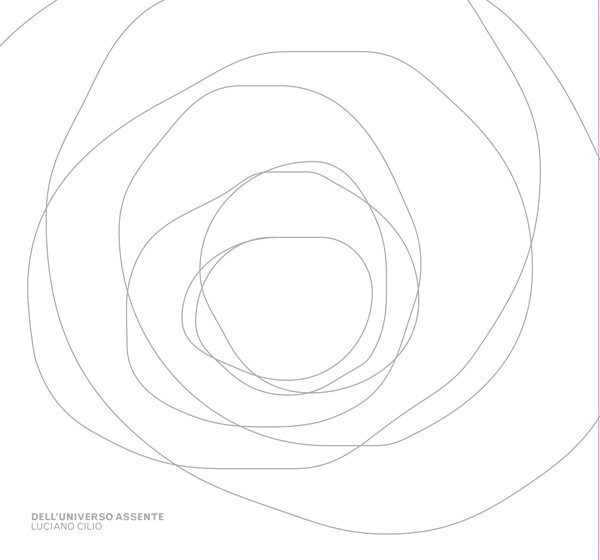 1. Lucian Cilio, Dell'Universo Assente (EMI Italiana S.p.A., 1977)
Dell'Universo Assente represents a truly singular and beautiful approach to music making, where each instrument and sound are given ample time and space to develop. Cilio performs on piano, guitar, flute, bass and mandola with various musicians and non-musicians contributing contrabass, violin, cello, percussion, oboe, saxophone and vocals. He focused his 'research' on long sustained sounds attempting to truly get inside each individual note or melodic passage. Or in his words: "Re-enter in the sound, to hold it, to hold it… then to leave it to go." These recordings achieve this not only in the overall musical structure, but through Cilio's highly acute and subtle sense of the mix which brings each instrument slowly to the forefront. In the interest of full disclosure, this is an excerpt of a review I did for a record store I used to work at when this was originally reissued on CD in 2004. I've been looking for an affordable LP copy ever since with no luck, so was pretty much elated when Die Schachtel gave it the vinyl reissue treatment last year.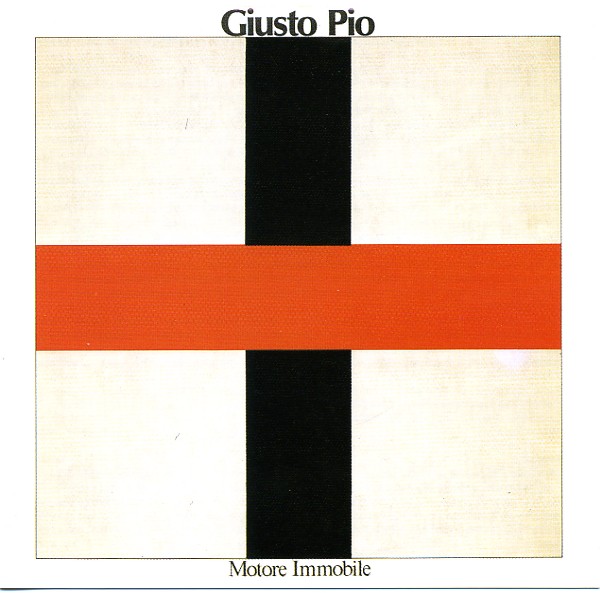 2. Giusto Pio, Motore Immobile (Cramps, 1979)
Produced by Franco Battiato for the legendary Cramps label in 1979, Motor Immobile contains two side-long tracks of gorgeously refined simplicity. Both pieces have a sense of calm and ease that could easily make them seem transparent if it weren't for the deliberate sense of weight given to each minute event. The title track features a trio of instruments (organ, voice and Pio's own violin) that intermingle in such a concentrated way as to sound as if the vocalist is singing into the organ only to contrast the spacial qualities with changing chords and occasional haunting violin passages while the B-side ("Ananto") sits on a soft bed of organ sustain that at times seems verging on stasis only to shift suddenly with brief clusters of piano notes. A wonderful example of the strength of using just a few quality ingredients.
3. Roberto Caccipaglia, Sei Note in Logica (Philips, 1979)
While Sei Note in Logica was Battiato collaborator Roberto Caccipaglia's only real foray into classical minimalism and uses many of the genres touchstones—there's some very Riley and Glass-like moments on here—his stylistic approach makes this one special. Caccipaglia combines repetitive and phasing piano, strings, woodwinds and tuned percussion with four vocalists and some of the finest bubbling pseudo random electronics I've heard coming from a '70s IBM computer system. There's a joyous upbeat quality to both movements with each piece repeatedly rising gradually into swells of heavily layered instrumentation and sinking back down to highlight a particular pattern or instrument.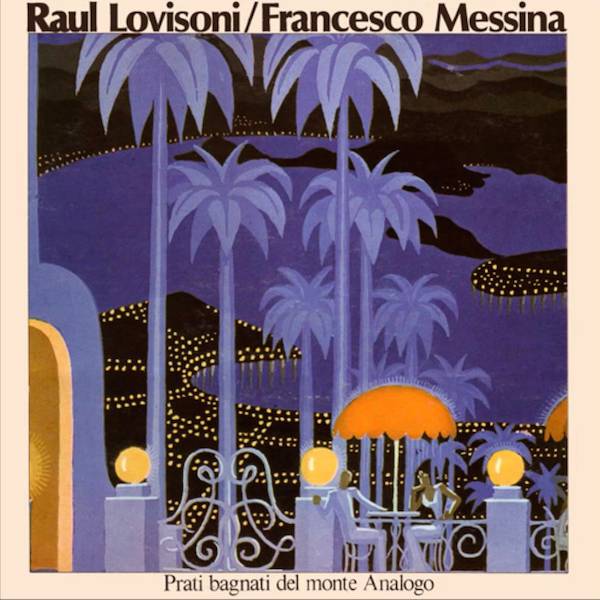 4. Raul Lovisonni/Franceso Messina, Prati baganati del Monte Analogo (Cramps, 1979)
Apparently based on an unfinished utopian novel by French pataphysician Rene Daumal, which describes "the ascent of a mountain that connects earth and heaven." Prati baganati del Monte Analogo is essentially a split LP from composers Francesco Messina and Raul Lovisoni. Messina takes up the entirety of the A-side with the title track's sweeping spacey vocoders, synth and piano, which at times feels like a sort of slow motion version of the breathlessness produced in some of the finer moments of early music. Lovisoni complements this on the B-side with two tracks: "Hula Om," an intimate, gorgeous and hypnotic piece for solo harp, and "Amon Ra," a subtly shifting work for voice and glasspiel (tuned glass) that reminds me of some of Battiato's work on Jukebox. Not surprisingly he produced the album.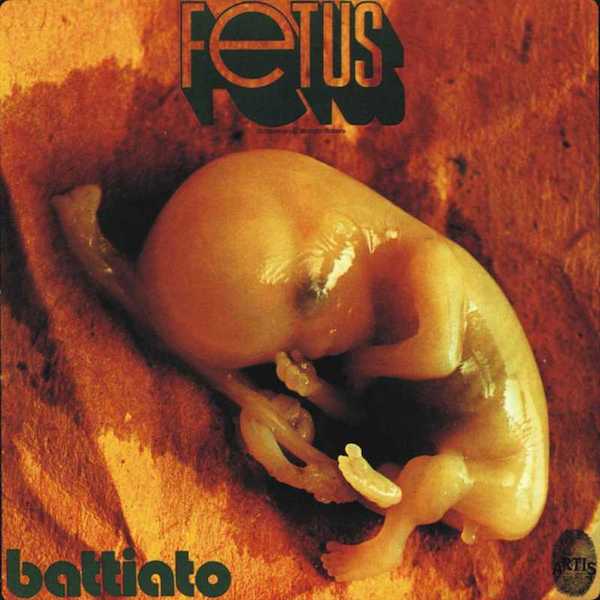 5. Franco Battiato, Fetus (Bla Bla, 1971)
Difficult choice here. This could have just as easily been a list of my Top 5 Battiato albums (Fetus, Pollution, Clic, Jukebox, Franco Battiato) but I chose Fetus as it was the the first door for me to open in regards to his work. The album begins predictably with a heartbeat before some synth squelching gives way to a simple acoustic guitar and vocal melody. This brief introduction somewhat lays the blueprint for the diverse range of both instrumentation and approach on the album and much of Battiato's work in general. From cosmic sections of spaced-out electronic experimentation to extremely expressive and downright catchy songs to quiet contemplative folk stylings, Battiato somehow manages to make these things coexist not only over the span of an album but often within the same song. Check out this amazing Italian TV clip of Battiato, along with excerpts from all of the above releases…
[youlist pid="PLlxVAExh_bYbTY2lRanvWQxA03lLDBONf" width="960″ height="540″]