To give you an idea of how strong Houndstooth's identity was straight out the gate, Resident Advisor featured the fabric imprint as its Label of the Month within nine months of Houndstooth's launch. Now that the two Rob's behind its bold sound—Butterworth and Booth—are celebrating the fifth anniversary of reshaping the dance-not-dance underground in their own image, we thought it'd be the perfect time to reassess the damage.
Here's what the duo had to say about Houndstooth's past, present and future, followed by an exclusive mix that puts it all in perspective….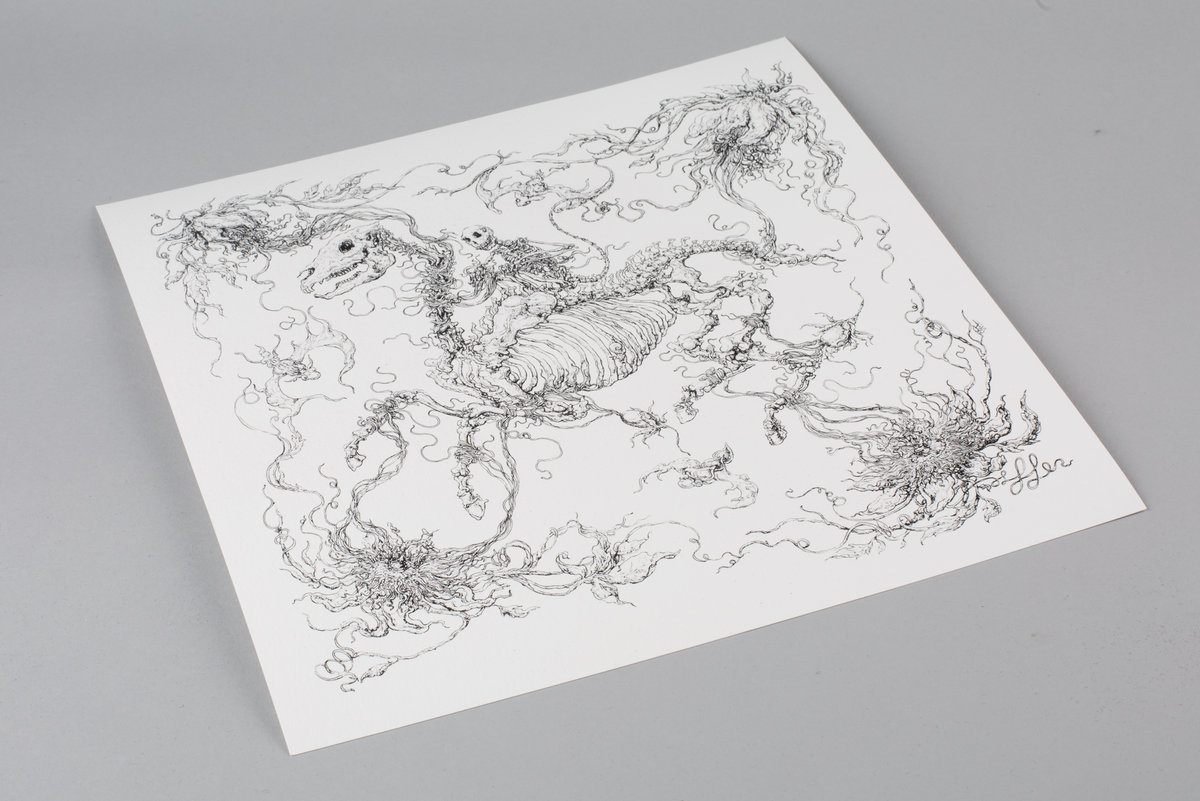 Let's start with a little background on the compilation you kicked 2018 off with: In Death's Dream Kingdom. It's pretty ambitious: 25 experimental tracks inspired by the poetry of T.S. Eliot. When did you first come up with its concept? Was its timing around your fifth anniversary intentional?
Rob Butterworth: Gathering so many great artists together—all of whom are making such vital music—felt like it deserved a grand concept. Since the size of the release was so big, we decided to drip feed the tracks so it could be absorbed gradually. In other words, we came up with a concept that combined the release's approach with the importance of the actual music we were being given.
It was also during the nuclear tensions between the U.S. and North Korea. They reminded us of the closing lines from "The Hollow Men":
This is the way the world ends
This is the way the world ends
This is the way the world ends
Not with a bang but a whimper
While re-reading that poem, we discovered the line we'd been looking for to name the compilation. It wasn't deliberate timing to release it so close to our fifth birthday, but it was certainly another way to show the creative range of the label. Plus it was nice to start the year with lots of new music. We really enjoyed the whole process of putting the compilation together. It's something we certainly feel could become an annual event for the label.

The world's obviously not the most stable place to be right now. It very much requires—to quote your own press release—"dark music for dark times". What are a few records you've turned to when times get tough over the past year? 
Rob Butterworth / Rob Booth: Abul Mogard's Works and Circular Forms were on heavy rotation throughout 2017. Penelope Trappes' One and Pessimist's debut on Blackest Ever Black are also fantastic albums.
Let's bring things back to the beginning now. How did you manage to convince fabric to let Houndstooth be its own artist-led entity?
Rob Booth: Rob [Butterworth] had been wanting to start an artist-led label outside the compilation series for some time—to represent the dancefloor, but also move beyond it. Having its own name had always been the idea. I was brought in to head up the A&R, as my Electronic Explorations series was a favourite in the fabric offices and aligned very well with the vision for the label.
What were your goals for the label then, and how have they evolved over the past five years?
Rob Butterworth: The ethos of the label was to represent the wide range of programming across Friday and Saturday nights at the club but, again, go beyond the dancefloor. We feel that goal has been achieved and it's something we continue to develop, along with the actual size and reach of the label.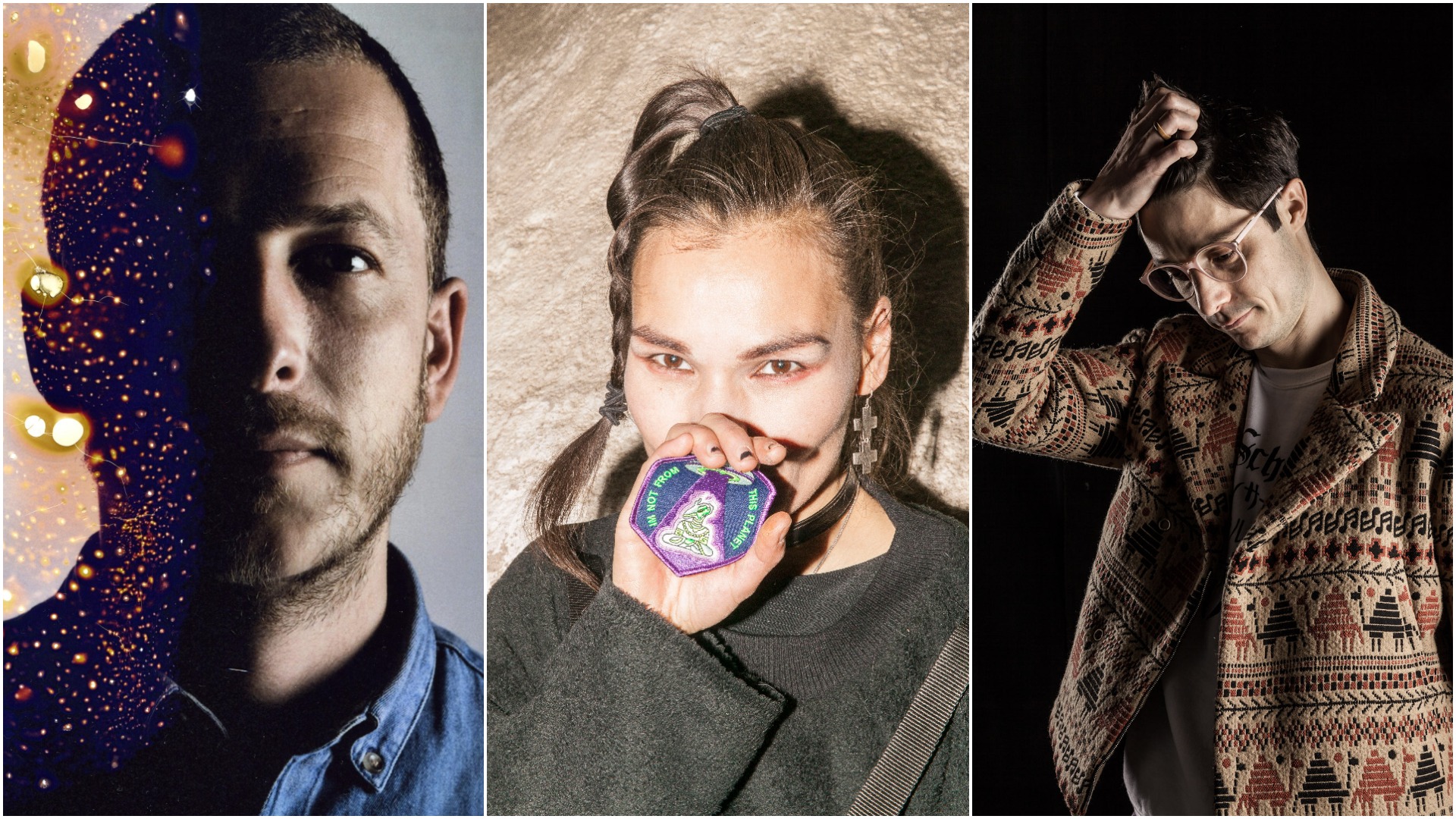 Aside from not wanting to launch 'just another techno label', what were some of your inspirations heading into Houndstooth? Are there a couple labels from the past that you were particularly influenced by?  
Rob Butterworth / Rob Booth: Many labels inspired us; Warp, Ninja Tune, Hyperdub, Planet Mu, Domino, and XL, to name a few.
Was it important to set Houndstooth apart from fabric right out of the gate in terms of its branding and general vibe?
Rob Butterworth: It was important for it to have its own identity, but also to be seen as a sister label to fabric.
Rob [Booth], you've been doing your own site/mix/podcast series (Electronic Explorations) for more than 10 years now. How has that influenced Houndstooth? Do you ever find it difficult trying to balance the two?
Rob Booth: Electronic Explorations began due to the fact I just couldn't find any good mixes online with the type of music I liked. It's hard to imagine now, but YouTube was in its infancy, SoundCloud and Facebook weren't a thing, and MySpace was still this new phenomenon. It certainly helped in getting the A&R role at fabric; setting up Houndstooth off the back of pushing the likes of James Blake, Mount Kimbie, Scuba, and the Hessle crew when no one really knew these folks. For the first five years the podcast was me playing all new music with a guest mix, but once I moved to London this became too much to juggle, so it moved to promoting producers or DJs that I admire.
I had built a trusting relationship with the likes of Akkord and Second Storey (Al Tourettes back then) so it felt right to ask them to join the Houndstooth family. Ross (Throwing Snow) is an artist I had been annoying to do a mix for EE since the beginning. I finally managed this in 2017!!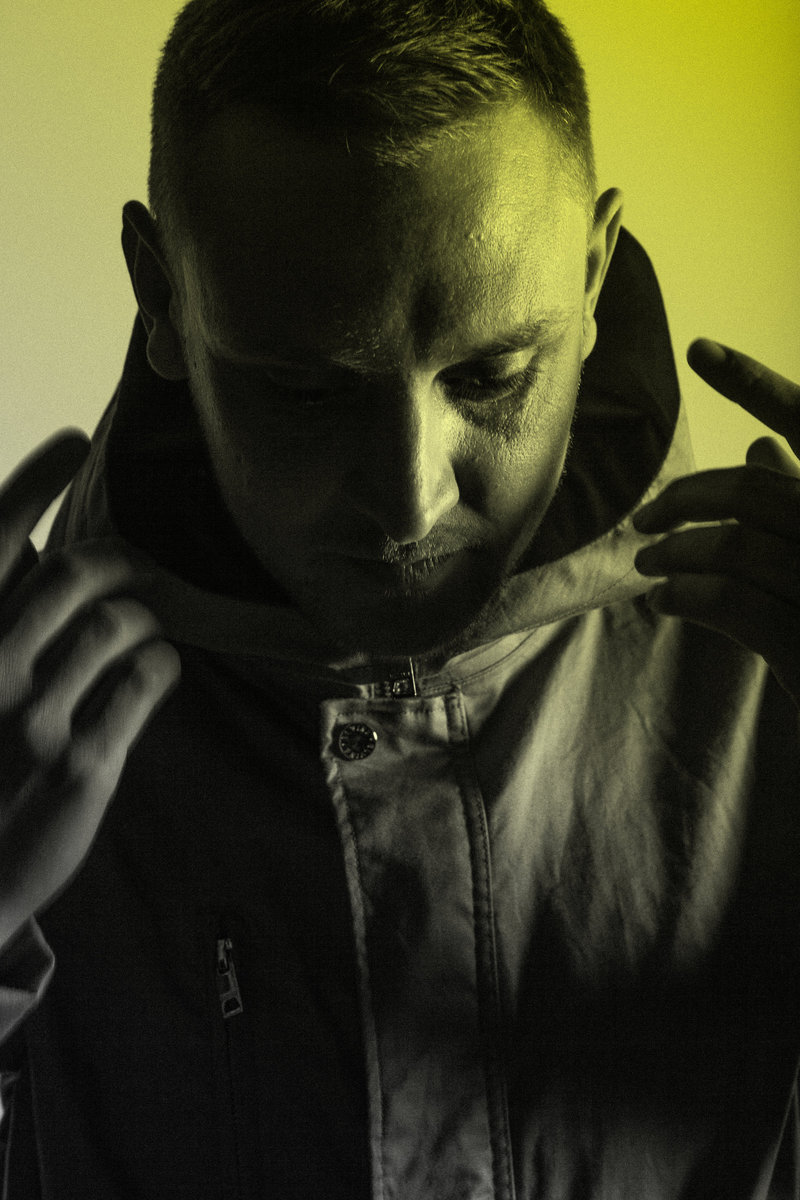 Let's say someone only has time to listen to five EE shows. Which should they be and why?

The inception with Steve 'Milanese' from November 2007. My favourite producer of the noughties and an absolute LEDGE. Love him. He's a sound designer by day and top dad in the evenings. Just thinking back now, LOL Steve had to send the mix on CD through the post; uploading the WAV file was too much back then. 😛

Episode 14 with Surgeon. I was a regular at his House of God nights in Birmingham throughout the late '90s, and saved all my money for his vinyl. It was like Xmas had come early each time. I just wish I asked for more than a 30-minute mix.

Episode 97 with Mike Paradinas (our second birthday special). Planet Mu influenced the music I listen to more than any other all label, so Mike agreeing to it and featuring all unreleased music (including an exclusive Aphex Twin track!) was a nice moment on EE.

Episode 133 with Shackleton. No one makes music like Sam, and he was in serious demand for his music at this time. You could say I was pretty chuffed he made one for EE.

Episode 237 with Kangding Ray. When vertical meets horizontal. Kangding Ray is one of the best storytellers when it comes to mixes.
We're not going to ask you to name your favourite Houndstooth releases—that'd be a little awkward for the artists you didn't mention—but can you tell us about a handful of records that best represent your vision of what Houndstooth stands for?
Rob Booth: Everything by Akkord because their sound is so theirs. It's immaculate, precision-polished electronic music; whether it's jungle or techno, they have it down to a T. Aïsha Devi; again, no one sounds like her, and her ive shows are like nothing I've seen before. It's an absolute pleasure to have her on the label. Call Super; I'd love for his albums to be reworked for a live audience. Joe's profile has gone through the roof since our first release on the label. We are so proud of his dedication and he's a wonderful human being. Special Request is another, re-working jungle into the sound-system club culture of today. I've never known anyone so prolific at making music apart from, say, Throwing Snow.
I could go on and on….

Last year's Call Super LP got a lot of positive press across the board. Did that feel like a full circle moment for you guys since he also happened to be Houndstooth's first release?
It did have a feeling of coming full circle. It's been amazing to see Joe's rise throughout the label's growth. Our first release was always meant to be a statement of intent.

Throwing Snow and his Snow Ghosts project have also been a major recurring presence. What is it about Ross' work that keeps the two of you working together so consistently?
Rob Booth: His boundless drive of creativity and range of sounds aligns very well with the label's vision. Ross is a beast, really; he is at his most happy in front of his machines tinkering away. Coming from a tiny farming village ooop norf, Ross is completely driven and lives for producing music, be it electronic or organic as a solo artist or as a member in a band. We want to work with Ross for the rest of days… so we can see his dog more often. 😀
How do you see Houndstooth relating to the rest of the UK scene right now, and the underground at large? 
Rob Butterworth: As we've worked with artists from all over the world, we wouldn't particularly classify ourselves as relating to any UK scene.

What can we expect from the label for the rest of the year?
Rob Booth: Second Storey's Lucid Interpretations remix album just dropped, and Soft as Snow's brilliant debut album (Deep Wave) is arriving in April. We are working with Anastasia Kristensen; the utterly mesmerising Aïsha Devi returns; plus we have a very exciting (dare I say it) ambient album from am artist that's new to the label but well-known in the electronic music scene. Without giving too much away, it's going to be a very busy year for us; there's so much fantastic music to come.
Where do you see it five and 10 years from now?
Rob Butterworth: Continuing the path we're on—further developing the artists we currently work with and adding new signings that expand our output.
Finally, can you tell us about the mix you made for us?
Rob Booth: It's my way of introducing people to the label—from techno to experimental and ambient music—over a range of BPMs. Note: this is not a club mix; I do not DJ, nor can I really mix! But now you have a sense of who we are!

TRACKLISTING:
Akkord – Monolith
Call Super – Korals
Vester Koza – ZRTP [P-Bass_special]
Second Storey – Acute Angles (Machine Woman Rework)
Throwing Snow – Tantrum
Marquis Hawkes – I'm So Glad (Satisfied Raw Mix)
Guy Andrews – Without Names VIP
Special Request – Trippethylophosphazene
Tomoko Sauvage – To The Brightest
Pan Daijing – The Island Within
Abul Mogard – Trembling With Tenderness
Snow Ghosts – Vetiver
Second Storey – Ajunlei 8 (The Exaltics Remix)
Second Storey – Manhattan to Moscow (214 Remix)
Second Storey – Barrel Roll (DeFeKT Remix)
Special Request – Tiresias (Anastasia Kristensen Rework)
Special Request – Make It Real (Gerd Janson & Shan Prance Mania Mix)
Special Request – Curtain Twitcher (Nosey Parker Mix)
Call Super – Black Octagons
Call Super – Any Pill
Pye Corner Audio – Box In A Box
Batu – Zoo Hypothesis
Lanark Artefax – Styx
Aïsha Devi – Time (Tool)
Roly Porter – Without Form