Last Saturday night, we watched the sun come up on the way home from a party for the first time in what felt like forever. The reason wasn't your typical rave, either; it was the Regis-headlined portion of the PAN_ACT festival, "a multi-faceted series of performances, talks, and installations exploring parallel strategies in conceptual art, underground dance, and experimental music." Which basically translates to the-most-ambitious-left-field-festival-we've-seen-in-quite-some-time, a 16-event survey of everything from the Detroit techno of Terrence Dixon and the bleary eyed beats of Lee Gamble—who, it must be said, is a hell of a DJ when he wants to be—to the chaotic sound art canvases of Helm and Kevin Drumm.
Like PAN's elegantly designed 12-inches—many of which are long out-of-print despite leaning towards the 'challenging' side of the sonic spectrum—the two-week festival looked like a hard sell on paper, and yet it's managed to prove, time and time again, that there's a growing audience for music that's both ambitious and boundless in the a la carte Spotify age.
"I believe that no matter what you do and how accessible or not it is, there will always be a curious audience to support it," says graphic designer/founder Bill Kouligas, "The goal was to never comprise the initial vision of the label and try and develop it as much as possible. A lot of things have changed throughout the nearly five years of its existence, and the label has definitely grown alongside me and the artists themselves. It is quite fascinating to see this grow organically and still remains challenging to see what will come up next even from the people who surround it and are associated with."
With its most high profile event happening at the opening date of MoMa PS1's popular Warm Up series tomorrow, and Rene Hell headlining an Issue Project Room event tonight, we thought there's no better time than now to name PAN our Label of the Month. In the following exclusive, Kouligas discusses his upcoming release schedule, his long-term goals now that he's moved from Berlin to Brooklyn, and five of our favorite releases….
Bill Kouligas On Our Favorite PAN Releases
1. Lee Gamble, Diversions 1994-1996
Lee got asked to do a radio podcast for Resonant FM last year, so he came up with this concept of reediting and recomposing scratch snippets and fragments from his early jungle pirate radio broadcasts (back from the mid-'90s). During this, we were talking about the Dutch Tvashar Plumes LP, which was the initial and main release he was working on for PAN, and he just passed me these Diversions edits for fun just to have a listen. The whole project and mainly the sound of it blew my mind and I asked him to make it as an EP. He thought I was crazy, but thankfully I convinced him. It's a record that despite its fairly melodic and stripped-down nature, it still grows on me every time I listen to it. It's a release that represents the label really well–both conceptually but also with its musique concrete technique, which a lot of the PAN artists use as a practice and form of creating music. The audience and press paid a lot of attention as well and introduced both Lee's and the label's work to a different audience.
2. Helm, Impossible Symmetry
Luke Younger (a.k.a. Helm, who is also in a band called Birds of Delay with Heatsick's Steven Warwick) is a very old friend and has been a music collaborator and key member of the label since the very beginning. We both worked really hard on the music and artwork for Impossible Symmetry; it is definitely one of the bet releases on the label so far. Luke found his own voice in a field that has been repeated/looped so many times, and he managed to present/express all his urban and musical influences through it. He is a great thinker and a very hard-working artist, and he has a lot of great new music coming up!
3. Sensate Focus, Deviation Heat-Treated
Déviation is an EP written by Heatsick that was released on PAN last year. Mark Fell is a member of SND, and we have worked together in several music and art-related projects over the years. When SND released that split with NHK and started playing several PAN showcases around Europe–where Heatsick also played–Mark paid attention and really loved his work. At some point last September, he expressed his interest in remixing the Déviation EP in his own way, basically transferring all the sounds and platters into his computer and reediting the whole record. I thought it would be a great idea as they're both label artists and appreciate each other's work. That release was the very last one of the year, and it came as a surprise during Christmas time.
4. Hecker, Sun Pandamonium (Reissue)
I don't feel that Sun Pandamonium was an instant classic at the time of its release, but to a large extent, the evolution of experimental music made it a very unique piece of work among forward-thinking electronic music. It was the first fully realized work by Florian, and only the beginning of a greater career that followed. It had never been issued on vinyl before, and Florian suggested that we could make a special edition release since it was almost a decade after its official CD release. While I've always dug old records and try to have one foot in the past musically, I have to admit that I do have mixed feelings about the constant flow of reissuing and unearthing recordings. Sun Pandamonium still vibrates and pushes every boundary in sound, though.
5. Joseph Hammer, I Love You, Please Love Me Too
This album is definitely special to me. Joseph was the only artist on PAN that I had never met before, but I had been a huge fan of his work for a very long time. After the first few label releases back in 2008-2009, and literally the first week I relocated to Berlin, I sent him an email about a record release proposal and he agreed to do it straight away. I was very excited and it was the start of very nice relationship and friendship with him. Shortly after all that, we ended up playing shows and touring in Europe together and it became a great collaboration and exchange of ideas.
Label I Love: L.I.E.S.
There are a lot of labels I really dig the aesthetic of. In recent memory, I'd point out Sex Tags Mania from Berlin (originally from Norway) with their no-bullshit attitude, amazing and funny artwork, and truly creative approach to house, disco and weirdo dance music. Other labels like Kyle Hall's Wild Oats imprint have an ongoing killer release output from the likes of Reflektor, Funkineven, Mgun, and Kyle Hall's related projects to name but a few.
But if I had to pick one then I'd say L.I.E.S, which thankfully has gotten more praise recently. It seems that L.I.E.S. has carefully crafted a special moment in electronic music history of our time. Ron [Morelli]'s vision and almost manic release output managed to capture and actually create a whole scene in New York City. The lo-fi, direct nature of most of the releases has influenced lot of young noise, punk and guitar-based musicians and given them the opportunity to create their own productions. I look forward to what they do next.
You recently moved to New York. What do you hope to do with the label now that you're here?
The label will continue to operate from both Europe (Berlin/London) and NYC. Our studio and offices are in Berlin, and they'll eventually be in New York too. I lived in London for many years—where the label originally started—and moved to Berlin four or five years ago before deciding to relocate to New York at the beginning of the year. Since the majority of our artists are based in [Berlin, London and New York], it's important to keep the conversation open, as it has always been a strong influence and reflection of the general picture of the label. I am hoping to be able to continue to host more live music and art-related projects in the near future, and try and expand a network of people associated with it.
PAN's catalog is all over the place. If you had to describe its sound in a couple sentences, what would you say?
There is not really a specific sound, and as I've said in previous interviews, there is no interest in capturing one whatsoever. There are a million great labels out there doing a great job in that regard. I been involved in music from a very young age–playing in bands, touring, setting up shows, designing a ton of record covers/ posters/flyers, DJing etc. The reason I started the label was because I felt the need to put a few ideas and people I believed in together.
The general sound and approach is definitely experimental—although I hate that term—but it's expanded into many different angles, and will continue to do so. The main interest is how all these unique voices interact with one other, what links what, and what the general language is. It might sound random at first, but I do believe there's a reason it all fits in my head as a whole. People get exposed to some much different kinds of music and general information today, so it would be very narrow to only focus on only one thing. The vast activities that PAN is also constantly involved with requires a freeform spirit around it in order to combine, present and create the chain that puts everything together.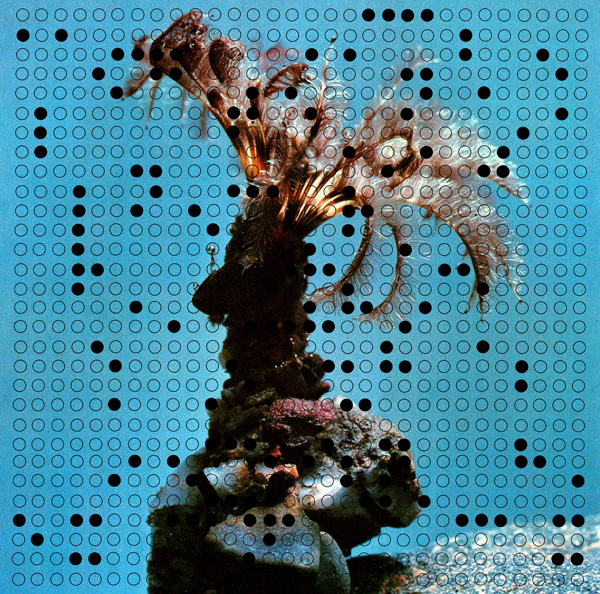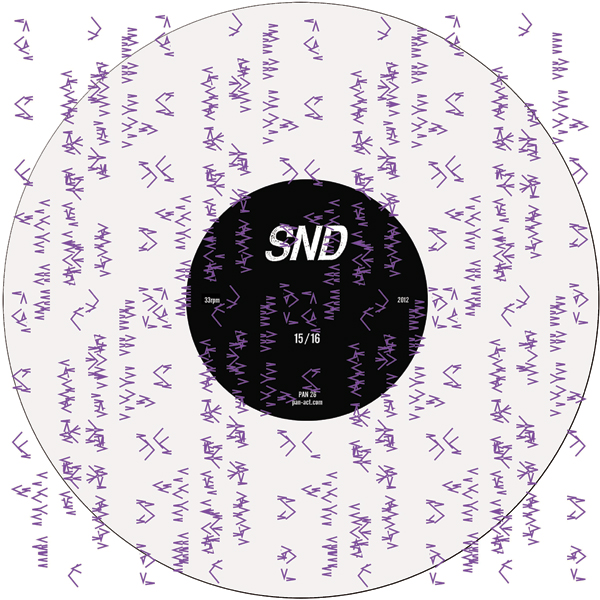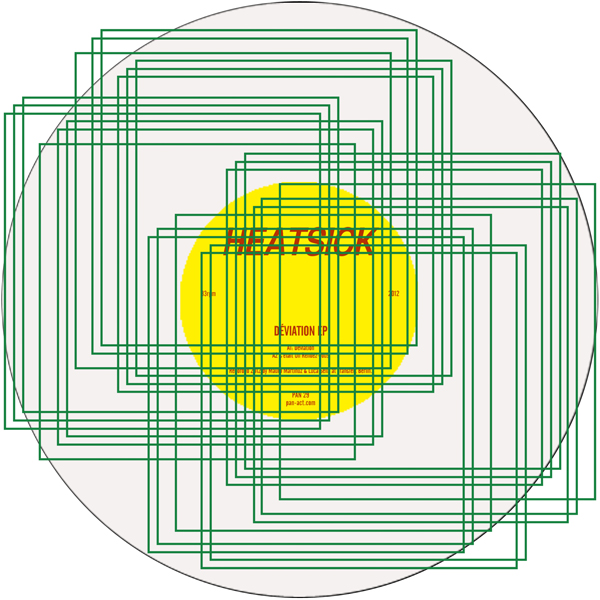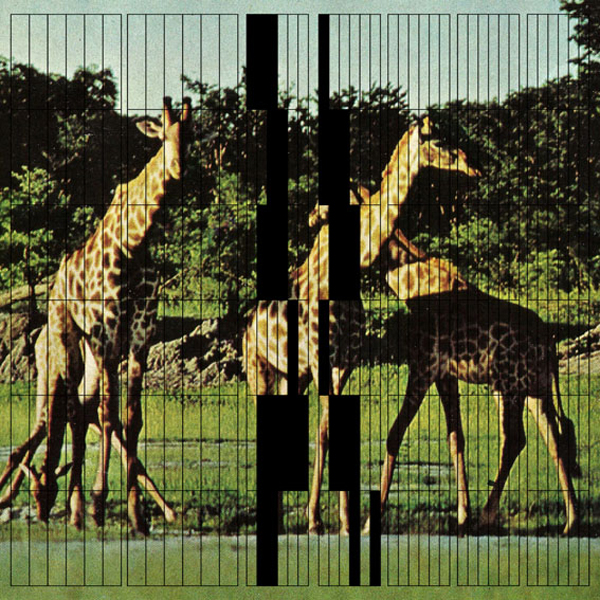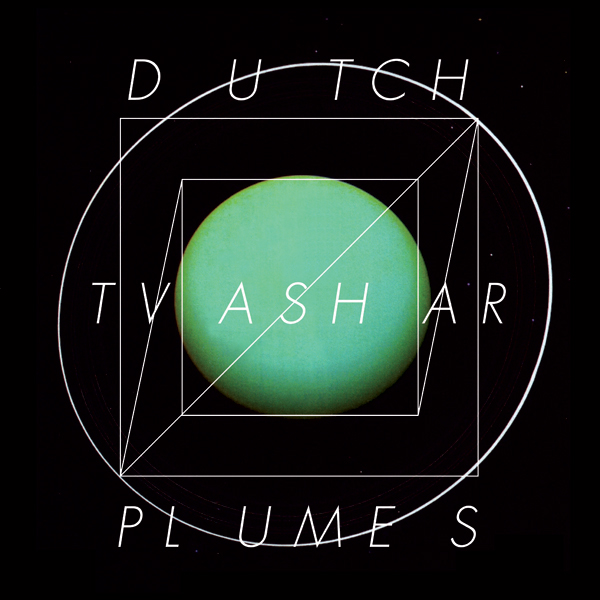 The artwork for PAN is what drew me to it initially. How important was that from the beginning–emphasizing the art side of the label as much as the music?
One of the (many) initial plans was to create a project that could combine my graphic interests and designs in collaboration with other artists. There is certainly a specific aesthetic and a packaging identity with all the releases, but the mood and overall stylistic approach differs from the one release to the other. We have worked with a lot of found photos but also photographers, and there is always an open dialogue with the artists about the directions and final results.
What are some labels you've modeled PAN after, either musically or philosophically?
I am a huge music fan and have always been fascinated by record label culture. There have been a lot of labels that I followed thoroughly and probably influenced me. But I can't recall any of them as being a model to what I initially did. Music culture involves a lot of other things than just the records themselves. I grew up skateboarding, reading books and studying, and I still work as a graphic designer and visual artist. A lot of things have influenced and been part of the philosophy behind the label that aren't necessarily based on other labels or music itself, but definitely related to it.
One of the greater things we all experienced throughout the years is also how all these different people and voices became part of what the identity of the label is. There is space for all the artists to express their thinking and general activities and we influence each other daily on many levels. That's what makes the puzzle complete to an extent. For instance, Lee Gamble is interested in computer technology and science, and Steve Warwick is into critical theory and art history, and so on.
What can we expect from the label this summer/fall?
The festival is about to end, so we are definitely taking a break from live activities until early September. On the other hand though, there is a very busy release schedule with new albums by Rene Hell, the debut LP by infamous producer and mastering engineer Rashad Becker, a new collaborative 12" between Sandwell District's Regis and Russell Haswell, another 12" by Black Sites (Helena Hauff & F#X), a fantastic new electronic LP by Dalglish + more!