Jorge Elbrecht hasn't released too much music under his own name over the years, but his hands have been on more releases than we could ever hope to count. Just take a look at that Discogs page of his; aside from linking out to sorely overlooked band projects like Violens and Lansing-Dreiden, it includes writing and production credits on key releases by such longtime friends as Frankie Rose, Ariel Pink, and Chairlift.
All of which leads us to the long overdue Here Lies, a proper solo LP rounded out by contributions from Tamaryn and Geneva Jacuzzi. According to a press release, it "contains songs from very different projects: Presentable Corpse, Gloss Coma and REMYNYS. There is quite a bit of variety between them—from the tape-warble flexidisc shimmer of Presentable Corpse, to the early 90s rack unit hi-fi of REMYNYS, to the pulsing, full-frequency speaker utilization of Gloss Coma, but after a few listens it is clear these are all sonic environments painted by the same hand. More is sure to come, as it would appear that there is quite a substantial catalog to disseminate."
Check out the record's latest single below, along with some commentary and further listening from Elbrecht's ever-elusive back catalogue….
Jorge Elbrecht co-wrote the darkened electronic pop song "Guillotine" with Geneva Jacuzzi in the summer of 2017. Lyrically, the song loosely depicts a public beheading where the victim demonstrates a preference for execution over the current state of community affairs. It was written and recorded in Los Angeles at Chris Coady's Sunset Sound room, and features Geneva Jacuzzi's vocals on the song's verses. Following the creation of the initial sketch, Elbrecht's aim was to relinquish control and allow Geneva, an artist he admires and respects immensely, to call the bulk of the shots from there on.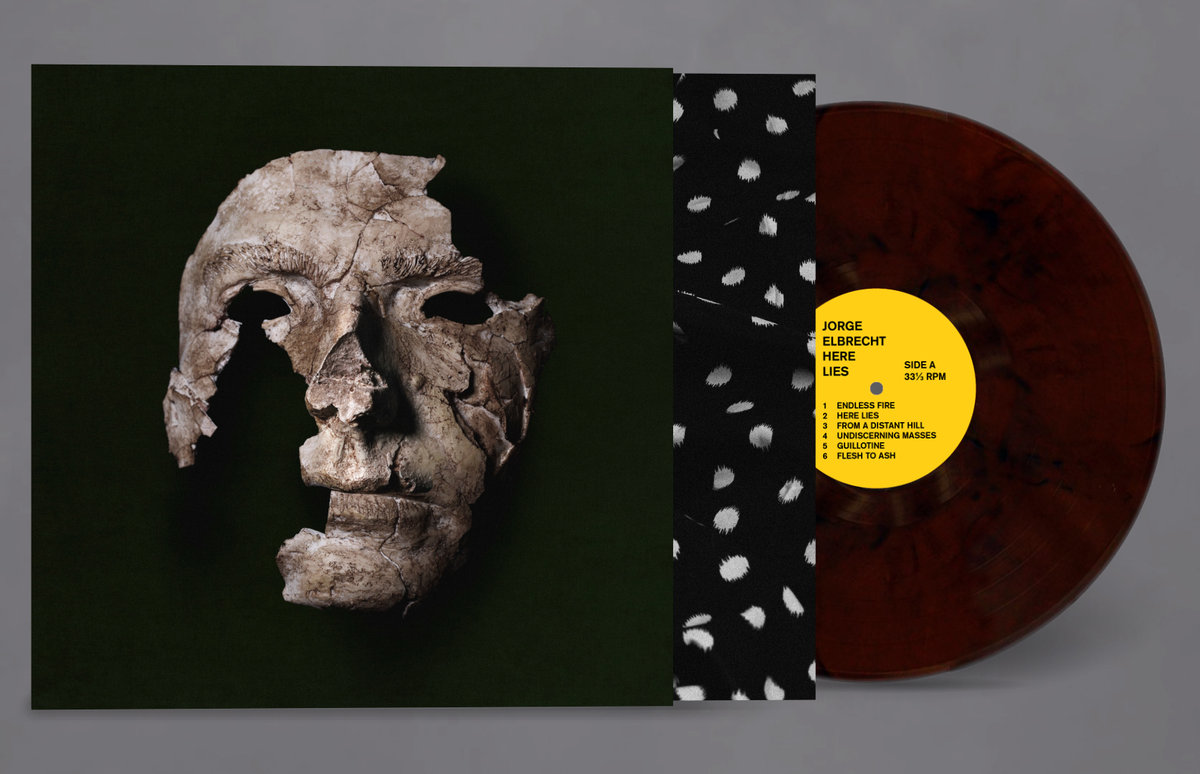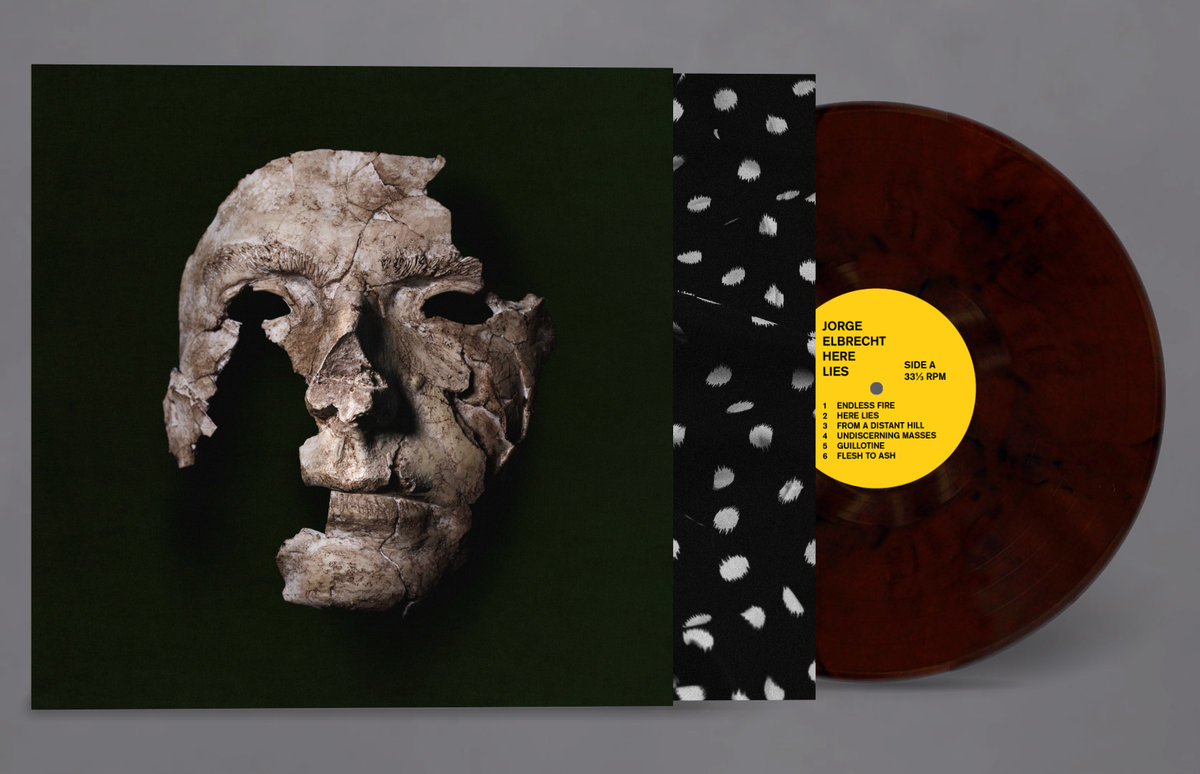 Jorge Elbrecht
Here Lies
(self-released, February 28th)
1. Endless Fire
2. Here Lies (feat. Tamaryn)
3. From A Distant Hill
4. Undiscerning Masses
5. Guillotine (feat. Geneva Jacuzzi)
6. Flesh To Ash 04:51
7. Words Never Fail To Fail (feat. Tamaryn)
8. Wash Away With The Rain
9. Rainbow Skies
10. Oceans Alive
11. Mirror
FURTHER LISTENING