Daniel Lanois and Venetian Snares have announced their first collaborative album, a co-release between Planet Mu and the latter's Timesig imprint that's due out May 4th.
According to a press release, "The path began in 2014, after Lanois reached out to Venetian Snares (Aaron Funk) as a fan of his work. The project started to take root in Summer of 2016, after Funk hung around Toronto between shows. Taking his gear to Lanois' studio, the two began to play for the first time together in what would prove to be a formative moment in their creative journey together."
"I love making music with Dan," explained Funk. "He has a real understanding of how to create a world and build what may exist within that world. Bassdrums are trombones and they are a colossal whale which floats on clouds of leaves speaking to the blast furnace feeding the mammoth. A small painting of forest horses hangs in the cranium of the sea horse."
"The unlikely pairing of Venetian Snares and Daniel Lanois may very well have provided us with a nice new pair of shoes to walk to new sonic frontier," added Lanois. "A melange of gospel and electronics. As madness of the world trips over its heels these Canadian sonic innovators prepare for travel. A body of work driven by exploration, brings to us in our modern times what we remember and admire from the jazz explorations of the 50s. A splintering. An appetite for the unknown."
Check out the duo's first official blend of Funk's drums and Lanois' pedal steel below, along with a complete rundown of the record and a bonus LP that's only available to the first 1,000 Bandcamp pre-orders….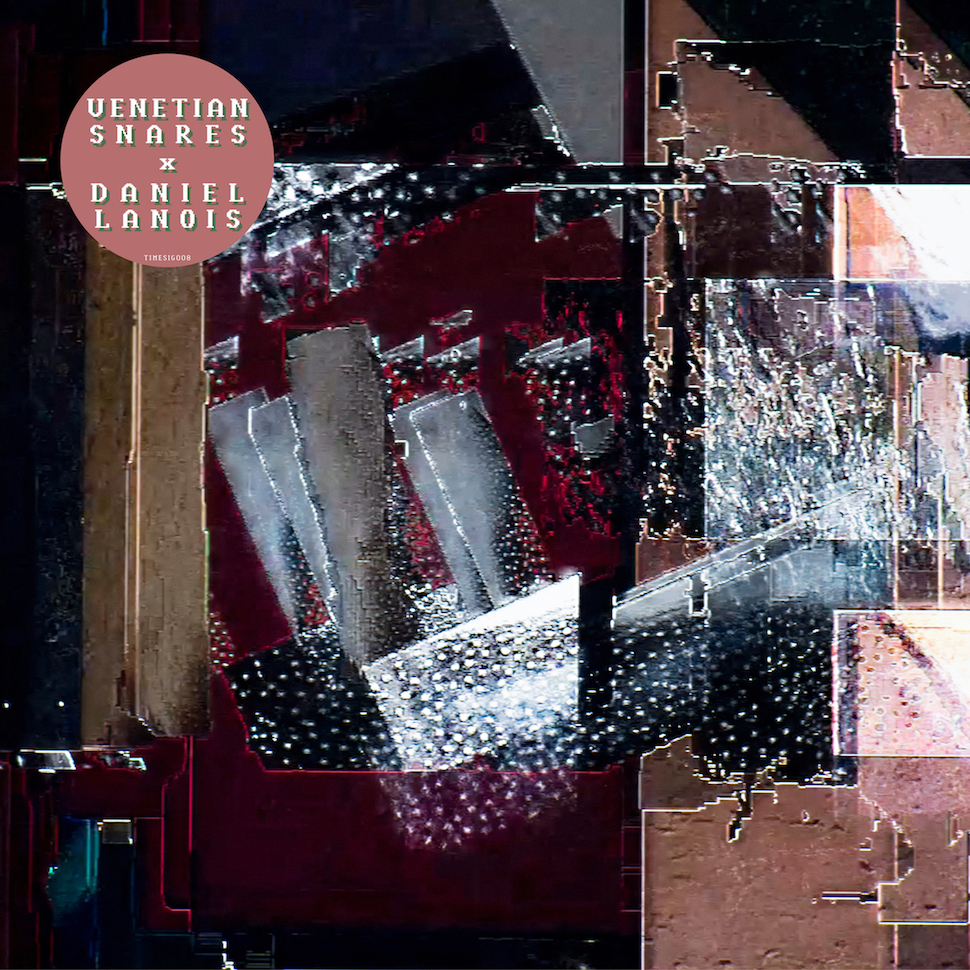 Venetian Snares x Daniel Lanois
Venetian Snares x Daniel Lanois
(Timesig / Planet Mu, May 4th)
1. Mag11 P82
2. HpShk5050 P127
3. United P92
4. Bernard Revisit P81
5. Best P54
6. Mothors Pressroll P131
7. Night MXCMPV1 P74
8. Ophelius 1stP118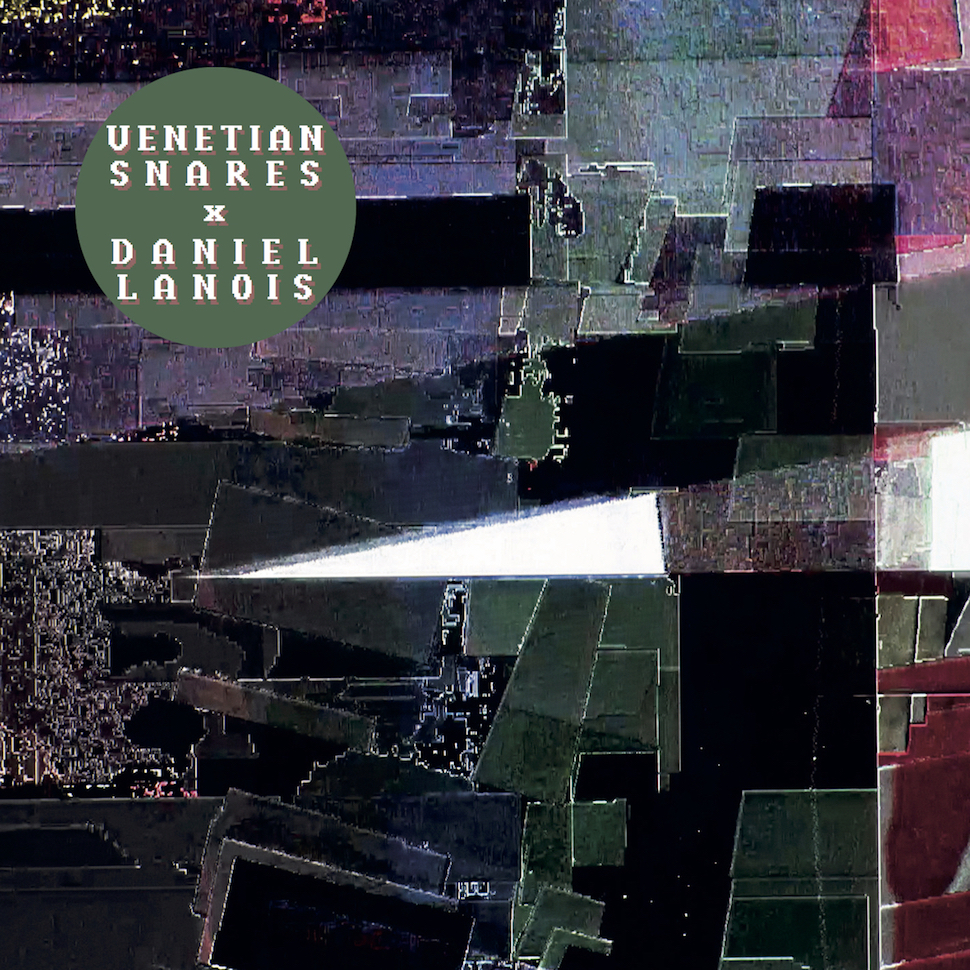 Venetian Snares x Daniel Lanois
Venetian Snares x Daniel Lanois (Bonus Record)
(Timesig / Planet Mu, May 4th)
1. Night GHP133
2. Scientist E2P49
3. Mag11 P136
4. Mothors GHV4P140
5. Steambird P80
6. Joe P11LC2P146
7. Mag11 P65
8. Cat Song P53